Szabolcs Panyi (VSquare) 2023-03-30
Szabolcs Panyi (VSquare) 2023-03-30
"Mr. Secretary of State, are we screwing the Swedes for the Turks' sake? Mr. Secretary of State, are we not voting [on Sweden's NATO accession] on behalf of the Russians?" This is how a Hungarian opposition MP addressed the elephant in the room in the Hungarian parliament on Tuesday, March 28, just a day after Prime Minister Viktor Orbán's parliamentary supermajority greenlit Finland's NATO membership. However, the Orbán government still refuses to accept Sweden into the military alliance, and postponed the issue indefinitely. 
Since July 2022, Hungary's parliament, in which Orbán's governing coalition has a commanding supermajority, has been stalling a vote on the two Nordic countries' accession into NATO. Then Finland's membership was put up for a vote, but Sweden's was not. Although every Fidesz MP present, including Viktor Orbán himself, voted "yes" for Finland this Monday, the MP submitting the treaty to parliament has been conspicuously absent, apparently due to his more important obligations elsewhere. He is Péter Szijjártó, Orbán's minister of foreign affairs, recipient of the prestigious Russian state award "Order of Friendship," and the Hungarian government's most visibly Russia-friendly cabinet member. 
Accepting one new NATO member but not two, with the foreign minister submitting the accession treaty but then staying away from voting on it, is a fitting symbol of the Orbán government's two-faced foreign policy. Orbán's balancing act between Hungary's Western allies and Moscow—for example, voting in favor of EU sanctions against Russia while trying to exempt high-ranking Kremlin allies from those very sanctions—is well-documented. Hungary's strategy of slowing down NATO's enlargement but not stopping it entirely perfectly fits that pattern. 
What makes matters more suspicious is that, while Hungary has kept postponing a parliamentary vote on the international treaties needed for Finland and Sweden's membership, the country's leaders gave contradicting explanations and broke many promises along the way. Among the promises broken was a very important one, as it was given to Poland, a country that was once regarded as Hungary's closest ally.
"I asked Prime Minister Viktor Orbán to ratify the possibility of Finland and Sweden joining NATO as soon as possible. I got that promise. There is a specific date. There is a commitment on the part of Hungary and I thank you very much for that," Polish Prime Minister Mateusz Morawiecki said in a Visegrad Four meeting in Kosice in November 2022. According to Morawiecki, Orbán promised him that he would hold a vote on both countries' NATO accession in early 2023, during the Hungarian parliament's first session in February. It did not happen.
With Russia's war in Ukraine raging on and subversive Russian activity in non-NATO countries Georgia and Moldova becoming more and more obvious, the role of NATO in protecting Europe's security cannot be overstated. But Hungary's government seems to have other priorities. 
While nobody knows the real reason behind Orbán's reluctance to give full support to the NATO enlargement, experts and observers have come up with at least four theories.
The "Turkey theory" and the "Swedish arms deal theory"
Turkey, the other NATO member state blocking the enlargement, is doing so explicitly because of Sweden's support for Kurdish political groups. Hungary's government, by comparison, did not come up with any clear requests, nor did it signal any reservations of its own for a long time. Both treaties were submitted to the Hungarian parliament in July 2022, and most expected that it would be a smooth ride. All despite the fact that Orbán made a worrying comment, which went unnoticed. 
Back then, he claimed that parliament was expected to discuss the issue in the autumn of 2022, but also added that his government "pays special attention to Turkey's reservations." Turkey was demanding the extradition of Kurdish individuals labeled by Turkish President Recep Tayyip Erdogan as "terrorists" from Sweden. Erdogan also demanded that the Nordic country stopped supporting certain Kurdish groups. Orbán's comment sounded rather strange as the Kurdish issue had absolutely nothing to do with Hungarian national interests. 
Moreover, Sweden is one of Hungary's most important military suppliers, which is to say that  there is a direct Hungarian interest in deepening defense cooperation with the Nordic country. Sweden has been leasing 14 Swedish-made (Saab) Gripen fighter jets to Hungary, based on a decision and a contract that was signed by Orbán's first government in 2001, and then extended by his second government in 2012. During Orbán's third government, Hungary modernized its army with Swedish-made Carl Gustav anti-tank weapons as well as a deployable maintenance facility to support the Hungarian Air Force. 
Knowing the transactional nature of how Orbán's government operates, it made sense to think that Hungary was trying to use Sweden's NATO membership in bargaining for discounts in some new arms deals, or another Gripen fighter jet lease extension. However, both a Swedish and a Hungarian government official I asked flatly denied this, saying that no such issue was ever raised.
On the other hand, Turkey is also an important ally to Hungary—or at least Erdogan is to Orbán. Ever since his infamous speech on "illiberal democracies" in 2014, Viktor Orbán has made it obvious that he looks at Erdogan's increasingly authoritarian Turkey as a role model. And, since the mid-2010s, it has also been well-reported that Orbán's own family established close ties with Adnan Polant, a Turkish oligarch close to Erdogan. (Orbán's daughter was even photographed having a private meeting with the businessman and his son.) Hungary has also signed lucrative defense contracts with Turkey and, most recently, even inked a military agreement that includes intelligence sharing.
There are two important developments that give credibility to the "Turkish theory," i.e. the idea that Orbán is aligning his foreign policy with Erdogan's. First, multiple Fidesz officials openly claimed that "Hungary won't be the last country" to ratify the accession treaties, meaning that Orbán's government is mimicking Turkey's moves. Second, on March 17, just hours after Erdogan said that Turkey would support Finland's NATO bid but not Sweden's, the head of Fidesz's parliamentary faction announced exactly the same thing. 
Until that point, there was absolutely no indication that Finland and Sweden would be treated differently by Hungary.
The "EU money" theory
In the second half of 2022, every remark by members of Viktor Orbán's governing party suggested that there was full support among their ranks for both Finland and Sweden's NATO membership. Unfortunately, according to the government, they were just too busy to squeeze a vote into the parliament's agenda. During that period, the Hungarian government claimed, they were laser-focused on passing legislation requested by the European Commission in order for Hungary to access EU funds. 
This explanation instantly triggered speculation that Orbán is simply trying to blackmail the EU by blocking Finland and Sweden's NATO accession until the Commission unfreezes EU funds, which were suspended due to corruption and rule of law issues in Hungary. This theory did make some sense. On the other hand, both Sweden and Finland are only minor players in shaping EU policy, not to mention how easily such  blackmail could backfire with more influential member states. And, despite some overlap in its members, the EU and NATO are very different organizations.
The Hungarian parliament's first session in 2023 was already underway when Orbán suddenly made clear he would not keep the promise he made to Morawiecki. After months of pointing fingers at Turkey, or pretending that the Hungarian parliament was busy fulfilling the European Commission's request, Orbán suddenly came up with a brand-new explanation that supported the "EU money theory."
"Between you and me, [Fidesz] MPs are not entirely enthusiastic. Some people think we should have a word with the dear Finns and Swedes, because it is not acceptable for those two countries to ask us for help while at the same time they are spreading blatant lies about Hungary, for example that there is no democracy or rule of law here," Orbán said in a radio interview, explicitly linking the NATO enlargement to the EU's debate over Hungary's rule of law situation. 
Of course, all of the MPs mentioned by Orbán have been handpicked by him personally,  and have never dared to go against their prime minister in the previous twelve years. As an analysis by Radio Free Europe has shown, proposed legislation by the government has received 99.7 percent support in parliament from the Fidesz faction, and 100 percent support from the satellite Christian Democrat's faction since 2010.
Orbán's statement was quickly followed by  political theater. Two delegations of second-tier Fidesz politicians were sent to Helsinki and Stockholm to sort out the alleged "differences," issues that were so pressing that they had never been mentioned in the previous seven months. After these delegations concluded their meetings with their Finnish and Swedish counterparts, a vote on both countries' accession was rumored to be finally put on the parliament's agenda—before Erdogan's move to throw support only behind Finland's bid forced Hungary to follow course.
The "Russia theory"
But there is a third explanation lurking behind all of what the Hungarian government has been doing with the two Nordic countries'  NATO bids. 
A couple of days before Fidesz MP's flip-flopping on Finland, László Kövér, speaker of the parliament and the most influential Fidesz politician after Orbán, made revealing claims. The politician, known for his radical views and outspoken style, said in an interview that "NATO and the EU are not taking steps towards peace," and repeated his long-held view that "Russia has legitimate security needs." 
Speaking about NATO enlargement, he also claimed that Fidesz MPs "are concerned about the threat of war because Finland shares a 1,340-kilometer border with Russia, which they say increases the risk of military conflict." He phrased his argument in such a way that pretended that NATO does not currently share borders with Russia, and did not mention that NATO membership did successfully provide full protection to all of its members against Russia's aggression. The countries Russia has attacked in recent decades were all outside of the NATO alliance.
This saga of slowing down Finland and Sweden's NATO accession is not the first time that the Hungarian government's actions have seemed to align with Russian interests, or "security needs." And while the "Turkey theory" and the "EU money theory" both sound plausible, when looking at the bigger picture and a broader pattern of the Orbán government's behavior, there is also a "Russia theory" in play.
Orbán's government has been blocking official high level NATO-Ukraine meetings since 2017, citing the infringement of minority rights of ethnic Hungarians in Western Ukraine as pretext. However, as previous VSquare investigations have revealed (here and here), one of the main actors behind local tensions in Transcarpathia is Russia, which conducts covert false-flag operations. Orbán's government stayed silent on these revelations. Recently, however, Hungary's blocking of NATO-Ukraine official meetings upset the alliance—so much that NATO secretary-general Jens Stoltenberg ignored Hungary's veto and convened the meeting anyway. (In another example of Hungary's disruptive behavior, the country also blocked Ukraine from joining NATO's Cyber Defense Center.)
Since Russia's invasion of Ukraine on February 24, 2022, Viktor Orbán's government not only ruled against providing any kind of military support to Kyiv, but also prevented other NATO countries' military aid from crossing the Hungarian-Ukrainian border. And while even NATO members with strong pro-Russian sentiments such as Bulgaria or Slovakia have expelled multiple Russian diplomats for spying after February 24, Hungary did not follow suit. Orbán's government also rejected calls for withdrawing from the Russian-dominated International Investment Bank (IIB), a shadowy financial institution regarded by multiple NATO members as a front for Russian intelligence. Meanwhile, Hungary's government-controlled pro-Orbán media has been peddling distinct Kremlin narratives for almost a decade now.
However, most of these issues about the Orbán government's pro-Kremlin positions have largely stayed under the radar or were shrugged off as unimportant, the local problems of a small, geopolitically insignificant Central Eastern European country. The story of blocking Finland and Sweden's NATO membership seems slightly different. Whatever the real reason behind Orbán's strategy, and whichever of these four theories played the biggest role in it, there will be serious consequences to Hungary's already tarnished reputation as an unreliable NATO ally.
Cover photo: Sweden has delivered a total of 14 Gripen fighters to complete Hungary's programme of replacing its fleet of MIG fighter jets. Kecskemet's military airport January 28, 2008. Source: Laszlo Balogh / Reuters / Forum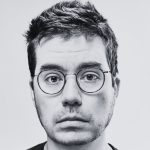 Szabolcs Panyi
VSquare's Budapest-based lead investigative editor in charge of Central European investigations, Szabolcs Panyi is also a Hungarian investigative journalist at Direkt36. He covers national security, foreign policy, and Russian and Chinese influence. He was a European Press Prize finalist in 2018 and 2021.