Viktor Orban's government has found itself in the middle of a great power conflict in 2019. Last year, a new battleground emerged in the trade war between the United States and China. Washington accused Chinese telecommunications giant Huawei of espionage on behalf of the Chinese state and of corporate espionage. This Chinese company is one of the most important players in the development of 5G networks. Not only are these networks faster than the currently operating 4G networks, they are also capable to connect much more devices. In the next few years these networks are expected to change the way we use the internet as well as our everyday lives.
Americans are very nervous about Huawei's expansion, but the European Union does not have a unified voice on the issue. Several people linked to the company have been accused of espionage in recent years, and European intelligence services have issued multiple warnings that the company's equipments pose security risks. Despite this, 5G networks are being built in many NATO member states with Huawei's cutting-edge but inexpensive technology. Huawei has sharply refuted allegations of spying, claiming that neither the Americans, nor anyone else have been able to provide any kind of evidence. Moreover, Huawei always emphasizes that – unlike, for example, ZTE – they are a privately owned Chinese company, not a state owned one.
Although Hungary's significance is relatively small in NATO and EU decision-making because of the size of the country, it still plays an important role in the European debate on Huawei. Hungary's government regularly vetoes or blocks European decisions unfavorable to China's political leadership, and one of Huawei's most important European hubs is in Hungary. The company has been involved in a number of Hungarian state telecommunications development projects in recent years, and even Hungarian security services appear to use some of the company's equipments.
According to the Hungarian government, it is hypocritical to attack them for their relationship with Huawei, or the Chinese company itself, while large Western European telecommunications companies have been cooperating and contracting Huawei for years. But critics of Hungary's China policy say the Hungarian government is making exactly the same mistakes Western telecommunication companies have made in recent decades when they made Huawei equipment indispensable: they only look at the short-term economic benefits and avoid dealing with long-term risks.
Hypocrisy should be left finally behind
U.S. Secretary of State Mike Pompeo sent a clear message to the Hungarian government during his February 2019 visit. "Russia is not the only power that wants to erode freedom in this region. I raised with Peter [Szijjarto] today the dangers of allowing China to gain a bridgehead in Hungary," Pompeo said, standing next to the Hungarian Foreign Minister at a press conference after their talks. "Beijing's handshake sometimes comes with strings, strings that will leave Hungary indebted both economically and politically," the Secretary of State said, promising that, from now on, the United States would play an active role in stopping China in the Central European region.
Such blunt messages and pressure are not common among NATO allies. Hungarian Foreign Minister Péter Szijjarto pushed back on Pompeo's claims:
"If you look at that Chinese company which is very often in the news nowadays regarding telecommunication, are they present in Hungary? Yes. Who are their major contractors? A German and a British company. So when it comes to China, I think hypocrisy should be left finally behind," the Hungarian Foreign Minister replied.
This was not a simple spar, the U.S. is seriously frustrated over the Hungarian government's attitude. According to U.S. government officials talking with Direkt36, despite the fact that the Trump administration considers Pompeo's visit to Central Europe and his negotiations in Hungary "a success", they feel that U.S. diplomacy achieved nothing when it tried to win over Hungary to support their anti-Huawei push.
A few months later, Szijjarto went even further and said that it was Hungary's "economic and strategic interest" to continue cooperation with Huawei, since Hungary wants to take a lead in building 5G networks and overtake its rivals. A U.S. government official told Direkt36 on condition of anonymity that "Hungary wants to achieve this with the help of Huawei. And if that happens, other countries will point to Budapest to justify their own similar decision". According to the U.S. official, it is not Hungary itself that is important, the real risk is that Hungary could set a negative precedent and weaken U.S. efforts to roll back Huawei's reach within the European Union.
Unlike the United States, Huawei was satisfied with Peter Szijjarto's reaction in February. "Szijjarto's remarks are reassuring to us and it is obvious that Huawei will not be banned from the Hungarian market", Mariann Gecse, the communications director for Huawei Technologies Hungary remarked after the press conference. A few months later, Wu Biqiang, CEO of the Hungarian Huawei company told the Budapest Business Journal that "the Hungarian government made it clear that they do not consider our corporation's activities as a national security risk at all".
During his joint press conference with Pompeo, Szijjarto also said that Hungary's share of the EU-Chinese trade is so small that any concerns about China and Huawei should be raised with powerful Western European countries, not with Hungary. However, one Western European diplomat pointed out to Direkt36 that this argument is misleading. "If China is really that unimportant to Hungary and its economy, then why is the Hungarian government always vetoing everything inside the EU according to China's interest?" the diplomat asked.
Hungary shows respect
Indeed, the Hungarian government has repeatedly blocked, either alone or with a few other countries, EU decisions and declarations that China would have not liked:
In July 2016, Hungary, Greece and Croatia vetoed a joint EU statement welcoming a Hague international court ruling over the South China Sea, which was would favored the Philippines against China.
In March 2017, Hungary alone prevented the EU from signing a petition protesting the torture of detained lawyers in China.
In April 2018, the EU External Action Service attempted to issue a joint statement asking China to adhere to human rights and international law. The draft statement also required member states to leave out propagandistic expressions pressed by China from any kind of future bilateral agreements with the Communist country. Hungary first threatened with a veto, then refused to sign the document.
In October 2018, when Visegrad Group prime ministers met with the Japanese premier, no public statement was issued because Viktor Orban did not want to include references to maritime security and the South China Sea conflict.
"When it comes to China policy, Hungary is maverick […] This was already the case under the Socialist government," explained Agnes Szunomar, researcher at the Centre for Economic and Regional Studies (formerly part of the Hungarian Academy of Sciences). According to her, Peter Medgyessy's government (2002-2004) was the first to open up to China, and the timing was very good. The Hungarian opening coincided with the opening up of Chinese politics and the large-scale expansion of Chinese companies abroad. This policy was then pushed forward by the Gyurcsany and the Orban governments, Szunomar added. "The Hungarian government makes sure that Chinese delegations are not disturbed by protesters among other political gestures.
"For China, at times, it matters far more that a country is 'friendly', than the receipt of various economic benefits like lower taxes. It matters more that a country shows due respect and attention to China", the researcher said, explaining why such political gestures are important in attracting Chinese companies to Hungary.
As early as 2013, well before the launch of 5G networks, the Hungarian government entered into a strategic partnership agreement with Huawei. The company then established its European logistics center in Hungary, which now indirectly employs three thousand people. According to the researcher, the Chinese "do not bring a logistics center where leading politicians criticize China, where they travel to Taiwan. This is true not only for a state-owned company but also for a Chinese private company."
A government official focusing on cybersecurity issues representing a Visegrad region country told Direkt36 that
"Hungary acts like Western companies did fifteen years ago, looking at the short-term gains only. Hungarian politicians are aware of the risks but they think in four-year election terms and immediate economic gains. They just don't care about the rest".
The problem with Hungary's attitude, according to a U.S. government official, is that "ten years ago we could't have imagined what our mobile phones would be capable of. 5G is just like that: we can't even see yet how it will transform our lives in ten years. That is why the security of the NATO alliance must be taken into consideration well in advance". But developing 5G networks is not the only connection between the Hungarian state and Huawei.
Deep inside the Hungarian state
A few weeks after U.S. Secretary of State Mike Pompeo's visit, Rose Gottemoeller, the American Deputy Secretary General of NATO and her staff also met with Hungarian government officials in Budapest.  According to sources familiar with the content of the conversation, among other topics, Huawei and Chinese influence also came up at the meeting. Hungarian foreign ministry officials tried to deflect responsibility and blame Western Europe and Western companies when explaining Huawei's presence in Hungary. They argued that the Chinese company was contracted by the largest foreign-owned mobile operators, Germany's Telekom and Britain's Vodafone. Moreover, they claimed that the Orban government does not really have much influence over telecommunications as Hungarian ownership in this sector is very low. (Deutsche Telekom affiliate Magyar Telekom told Direkt36 that, in the case of 5G, they have no contracts with Huawei.)
At the meeting with NATO's Deputy Secretary General, not only what was said was interesting, but also what was ommitted by the Hungarian officials. It was not brought to the attention of the Deputy Secretary General that Huawei had also received large government contracts.
In Hungary, Huawei has won several public procurements where the company's devices play an important role in operating core state infrastructure. However, Huawei has mostly participated in state projects as subcontractors to major suppliers. In 2013, Huawei technology was used to establish a unified emergency call system (number 112) in Hungary, which is linked to the internal, closed radio system of emergency services (ambulance, firefighters, disaster management, police, etc.). According to Mariann Gecse, Director of Government Relations and Communications at Huawei Technologies Hungary, all hardware was provided by Huawei, but they have nothing to do with the data, data traffic or the management and analysis software. She also added that the company does not rank among the top ten  IT-telecommunications suppliers of the Hungarian state.
Subsequently, in 2015, Hungarian state-owned company Antenna Hungaria Zrt. together with Huawei won a state tender to build an LTE450 mobile network. It is a special state mobile network that can be used by Hungarian public administration agencies, emergency services, health and education institutions, state-owned companies and certain industrial costumers. When the opposition in parliament in the fall of 2015 raised concerns that it was risky to rely on Huawei to build this mobile network, Miklos Sesztak, the then Minister of National Development, responded by saying
"we are not aware of any European Union and NATO guidelines or statements that would prohibit the use of Huawei devices in telecommunications developments."
The minister also acknowledged in his response that while Hungarian national security services like the Constitutional Protection Office (AH) or the Anti-Terrorism Center (TEK) may operate their own communications networks, they may also decide to use the LTE450 network built by Huawei.
"This is an ongoing project since 2015, it is operational, but it is currently untapped. There are way more opportunities in this technology and network. 450 is a low frequency that cannot grant high data traffic, but it provides a very good coverage. The original purpose of the project was to connect smart devices, for example, smart flow meters deployed in rural farm areas, in sparsely populated environment," Huawei Technologies Hungary's communications director said of the LTE450 mobile network. According to her, this network is not really used for mobile telephoning or mobile internet browsing. This was a public tender where Huawei was a direct supplier.
The third Hungarian state-funded project that Huawei participated in is the Super-Fast Internet Program (SZIP), which is supported by the EU. Through this program, broadband internet access is brought to rural, otherwise unprofitable places with the help of EU and state subsidies. In the case of SZIP, one of the main winners of the state tenders was Deutsche Telekom's Hungarian affiliate, Magyar Telekom, which employed Huawei as the general contractor for the actual roll-out of the network. In other words, Telekom's high-speed Internet, which connects rural Hungary, also runs on Huawei devices. However, according to Gecse, these three are Huawei's only major projects in the government sector, their other government contracts are insignificant in this market.
Not only is Huawei tied to the Hungarian state through projects, but also through many of its former employees who have had careers in the Ministry of Foreign Affairs and Trade and other government departments, and vice versa. Currently, the diplomat in Hungary's foreign ministry in charge of reports on Chinese technology and Huawei was previously employed by Huawei for a year, according to her biography. The Central Bank of Hungary's current China advisor used to be a Huawei employee as well.
But a search of Linkedin profiles also reveals that Huawei recruiters also look for staff with previous experience in Hungarian government or state administration. Among other examples, one of Huawei's regional sales managers has previously been an international legal expert at the Ministry of Interior and the Ministry of Justice for seven years. A customs officer from the Hungarian tax authority signed with Huawei to become a senior customs specialist and one of the company's visa specialists was previously deputy head of department at the national immigration office. These transfers show that government experience is valuable knowledge to Huawei and the Hungarian state trusts those coming from the company.
However, apart from joint projects and working relationships, Huawei has another type of connection to the Hungarian state. The connection is through the devices of the company, and this is where the relationship of the Hungarian state with Chinese company is most inconsistent.
Careless intelligence services
In 2015, the Special Service for National Security (NBSZ, the 'Hungarian NSA') has established the National Cyber Defense Institute (NKI) with the mission of investigating vulnerabilities of government and private IT systems, and informing the public of cybersecurity threats. NKI puts out public reports on a regular basis about cybersecurity threats posed by both the Chinese state and Huawei. However, information published by NKI does not come from their own sources, they only repeat foreign warnings or publish news summaries on recent Huawei-connected developments of the U.S.-Chinese trade war.
NKI also publishes specific warnings regarding vulnerabilities of end user devices. In these, the Cyber ​​Defense Institute also indicates how serious each vulnerability is. Between 2009 and 2019, there have been 19 cases related to Huawei devices in their database. Of these 19, four cases were classified as high risk. The cases involved normal and mobile wifi routers and Huawei PCManager running on Macbooks. However, no Huawei vulnerability was classified as 'critical' and the database also listed vulnerabilities found in Western manufacturers' devices.
Huawei is also present among those approximately hundred companies that are authorized to import or export dual-use items, which are goods that can be used for both civilian and military purposes. According to a public list of licensed companies, Huawei Technologies Hungary Ltd. of Budapest, as well as Huawei International Co Ltd. of Hong Kong and Huawei International PTE Ltd. of Singapore, have been successfully registered to trade dual-use products. The permits were issued by the Budapest Government Office.
Whether the Hungarian state itself has purchased Huawei's dual-use devices or devices specifically designed for national security or defense purposes is not public information, as purchases of these types of devices are classified. However, NATO has a public supplier list for Hungarian companies which does not include Huawei Technologies Hungary. Moreover, a former Hungarian counterintelligence officer told Direkt36 that there have been signals from NATO partner services in recent years to avoid using Chinese devices. According to Huawei's Mariann Gecse,
"all products in telecommunications can be used for military purposes". Despite Huawei holding a license for trading dual-use items, Gecse claimed that Huawei is not a supplier of the military."We are licensed because dual-use items cannot be exported from Hungary without such a license. There are many dual-use products in telecommunications, and we have a lot of production in Hungary," Gecse added.
However, Huawei devices designed for civilian purposes have been used by Hungarian law enforcement and security agencies, according to Direkt36's information. For example, according to a former security official, Hungary's internal security service, the Constitution Protection Office (AH) has absolutely ignored the decree to not buy from Chinese manufacturers. Several sources have confirmed, that since Huawei's devices are deemed cheap, they have been purchased as burner phones used in covert operations for years. But Direkt36 also found a 2018 public procurement that shows that the Anti-Terrorism Center (TEK) had purchased, among other IT devices, three Huawei hotspots.
The exact number of Huawei and other non-NATO manufacturers' devices used by Hungarian security authorities is unknown due to regulatory issues.
In order for a company to participate in public procurement for security and defense purposes, it must be included in the so-called guiding list of the Constitutional Protection Office (AH). However, this list is not public and not even the Hungarian Parliament's Committee on National Security is allowed to browse it, they may only inquire whether a specific company is on it or not. Mariann Gecse told Direkt36 that Huawei Technologies Hungary is not listed as "we did not sell such products. We would need all kinds of security certifications for our premises and more, and we don't have them. If we see them being asked for in a public procurement, we don't even bid."
However, AH's guiding list only qualifies primary suppliers, but the regulation does not apply to subcontractors or the technologies and brands sold to the state, a source familiar with the works of the Committee on National Security told Direkt36. The source also added that
"it is politely defined that NATO compatibility must be taken into account" when procuring technical equipment and technology, and that "it would be a huge mistake to use Russian or Chinese devices that are not even officially NATO-compatible."
According to the source, on February 26, 2019, the parliament's Committee on National Security dealt with Huawei in a closed session.During the session, Hungarian intelligence services only briefly reported on international news, on the United States' actions against Huawei and how the company is expanding. Nothing concrete was mentioned about Huawei's presence in Hungary and the potential risks thereof. "At least it was presented in a manner that was loyal to NATO allies. The briefing did not exonerate Huawei or suggest that U.S. measures were unreasonable," the source added.
Hungary's Ministry of Interior, which oversees AH, NBSZ and TEK, as well as the Ministry of Foreign Affairs and Trade, which oversees the Information Office (IH, Hungary's foreign intelligence) did not react to our inquiry about procuring Huawei devices and possible reservations about Chinese technology.
Hungary maneuvering in a divided Europe
Hungary is not alone in trying to maneuver between its Western allies and China. To date, no EU or NATO unified position has been reached on Huawei , despite the fact that several European intelligence services have explicitly called Huawei a security risk in recent years. For example, Latvia's State Security Service (VDD) stated in its 2018 yearbook that
"intelligence services in several partner countries warned of high risks in using technology made by Chinese companies". VDD also specifically advises "state and municipal officials in charge of procurements to pay even greater attention to information security."
Another major Central European critic of China's expansion is the Czech Republic. In December 2018, the Czech National Cyber ​​and Information Security Agency (NUKIB) issued a public warning against Huawei. According to a Czech government source familiar with background of the warning, the decision was also supported by Prime Minister Andrej Babis. However, according to the source, Babis' business interests also played a role in the Prime Minister's support.
One of the biggest business rivals of the Czech Prime Minister is Petr Kellner, the richest businessman in the Czech Republic and Central Europe, who is a dominant player in the Czech telecommunications sector. Kellner has a very close relationship with China and Huawei. He recently appeared in Hungary when his company acquired Norwegian mobile provider Telenor's Hungarian and Balkan businesses. According to the Czech government source, the rivalry between Babis and Kellner also contributed to the Czech government turning against China and Huawei.
Anti-Chinese sentiments can be motivated by many factors. According to China researcher Agnes Szunomar, for example, Poland said no to Huawei because the country wants to maintain its close relationship with the United States as "they need U.S. support against Russia". The case with the Czech Republic is different. "In the past, Andrej Babis had a bad experience with the Chinese, he lost a lot of money on Chinese projects as a businessman. (…) So Even in a region as small as the Visegrad Group, there are different answers to the Huawei question, and everyone says yes or no to the company for different reasons," the researcher said. Even the Czech political elite and the government itself is divided on the China and Huawei issue. Despite NUKIB's warning against the company last year, Huawei won a public tender this year to build and operate the IT infrastructure of the Czech Ministry of Finance.
An official working for the U.S. Senate's Committee on Foreign Relations told Direkt36 that the Trump administration is expecting a domino effect in Europe. Their reasoning is that if a handful of EU countries – like the Czech Republic – would join the U.S. effort against Huawei, the rest could soon follow. The source also added that Hungary is an outlier in the Central European region. Other Central European governments do not take such an active mediation role anywhere else for both Huawei and other Chinese projects.
"Huawei's relationship with the government is very important not only in Hungary but also elsewhere. If, for example, the Germans and the French had not seen Huawei as a reliable company, Huawei would not survive this series of attacks citing cybersecurity concerns."
Huawei is preparing for U.S. pressure to continue, however, the company is still in a winning position: in September, the company victoriously announced that it already has secured 50 contracts for 5G projects, with almost 60 percent coming from Europe.
A former Hungarian diplomat defended the government's position by stressing that "regarding this question, it is the EU, not the U.S., that we have to pay attention to, since we are in a common European market." According to the source, "even the Finns and Swedes preferred Huawei against their own vendors – Nokia and Ericsson – in many major projects. But the most important factor is that the Germans have also let Huawei to build their networks, and Germany is the biggest European market. We only have to take steps (against Huawei) if Germany flips (to the U.S. side)." "We also see that Germany is the country that Hungary is watching, and we are very pleased with Germany's fact-based approach towards security issues", Huawei Technologies Hungary's communications director said. We sat down with her to talk the same day the news came out: Germany's government will not prevent Huawei from contributing to the German 5G network buildout.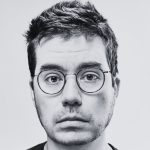 Szabolcs Panyi
VSquare's Budapest-based lead investigative editor in charge of Central European investigations, Szabolcs Panyi is also a Hungarian investigative journalist at Direkt36. He covers national security, foreign policy, and Russian and Chinese influence. He was a European Press Prize finalist in 2018 and 2021.