Konrad Szczygieł (VSquare.org) 2020-05-08
Konrad Szczygieł (VSquare.org) 2020-05-08
The Chinese authorities are doing everything they can to direct the attention of the world away from their mistakes that contributed to the spread of the pandemic. Their current attitude towards the Visegrád Four (V4) falls within a global diplomatic offensive aimed at improving China's image, says Alicja Bachulska, an analyst of Chinese politics, co-author of the report CHOICE– China Observers in Central and Eastern Europe: "Empty shell no more: China's growing footprint in Central and Eastern Europe."
Konrad Szczygieł: What is the relationship between the current assistance provided by China (including massive transports of protective equipment) and Beijing's existing relations with the V4?
Alicja Bachulska: — First of all, we should define what "Chinese assistance" means – most deliveries of huge quantities of protective equipment from China, which are currently reaching the V4 are not donations, but commercial transactions. We do not currently have access to complete data about them but we know that only a fraction of equipment received by Warsaw from Beijing was a donation.
When Foreign Minister Jacek Czaputowicz talked to Liu Guangyuan, China's ambassador to Poland promised 10,000 tests, 20,000 face masks, several thousand pairs of goggles and protective aprons as well as 10,000 disposable gloves and the same number of shoe covers. Additionally, there were reports about 9,000 masks donated by Poland's business partners in China, but without any details. Chinese companies Huawei and Xiaomi also donated tens of thousands of face masks directly to Polish hospitals. Compared to what the needs of the whole country are, however, this is merely a drop in the ocean.
Tons of equipment that have arrived in Poland, including aboard the Antonov An-225 Mriya, were commercial purchases of Polish state-owned companies. In the context of the current crisis, "mask diplomacy" is not a gesture of generosity, but rather a sign of transactional relations between China and the outside world.
What we are currently witnessing in V4 states is not the result of favourable treatment by the government in Beijing but rather a display of pragmatic needs. In recent months, a large part of local production in China has been redirected to hygienic and medical products, which has led to overproduction. This process was not completely controlled, which also resulted in a large part of the equipment having fake certificates. As a result, there were reports of poor-quality equipment bought in China by some European countries, for instance, Spain or Finland. The quality of masks bought by Poland has also been questioned. 
As for the Visegrád Group, each country's response on arrival of such equipment varies depending on its policy towards China. A particularly striking example is Hungary, which has the closest and consistently positive political relations with China. Upon arrival, the cargo aircraft carrying Chinese equipment was greeted by Viktor Orbán. Poland's approach seems more restrained: when protective equipment was being unloaded at Warsaw Airport, there were no exuberant gestures towards Beijing.
What was the relationship between the V4 countries and China so far?
Between 2011 and 2017, Poland went through a period of "infatuation" – there was a visible political will and commitment to the development of both bilateral and multilateral relations in the so-called 17+1 format (17 Central and Eastern European states and China). However, it failed to improve cooperation and bring tangible results for Poland – the trade deficit continues to grow with each passing year, and unequal access to the Chinese market for Polish enterprises is becoming more apparent.
At the same time, after Donald Trump was elected US President, more and more attention was diverted to the rivalry between the United States and China, which also affected the situation in Poland. A much-publicised arrest of a Chinese citizen in January 2019 who was accused of espionage (he worked for the Huawei group at that time) became a symbol, a turning point when public opinion slowly began to shift and China started not only to be perceived as a potential partner but also as a threat.
The evolution of the Czech Republic's perception of China is similar: Prague was one of the most sceptical European capitals when it comes to its perception of the Chinese Communist Party's rule in the PRC. Then, around a decade ago, it entered a period of rapprochement with Beijing, only to return to a more sceptical attitude in the last few years. China has already become a lasting element of the domestic political debate in the Czech Republic, particularly due to numerous scandals and links to China of many of the country's political and business elites.
Slovakia remains on the sidelines of the debate about Beijing's influence – the discussion about China is also present there, but not on such a scale as in the Czech Republic or Hungary. As I have already said, Budapest has the closest and best relations [among the V4 countries] with Beijing, there is no question whatsoever. This is related to Viktor Orban's internal policy, which has resulted in Hungary's "Opening to the East". For Budapest, authoritarian states are a counterweight to relations with Brussels as they can be used as part of scare tactics. But Hungary is the exception rather than the rule in the context of how close the V4 states are to China.
How is China using the coronavirus pandemic to achieve its goals?
Beijing's narrative of its alleged success in the fight against COVID-19 largely depends on its international efforts and rhetorical offensive in international media, especially in countries that have been assisted by China in their struggles against the pandemic. Chinese diplomats and the state-sponsored media present their country's political system as more efficient and effective, and in doing so they indirectly discredit solutions adopted by the world's democracies. Chinese media are trying to divert the world's attention away from Beijing's initial mistakes – it's clear that the decisions taken (or not taken) by Chinese authorities last year allowed the virus to spread and the pandemic gained momentum – instead, they focus on effective crisis management initiated at the end of January 2020. Moreover, there is some evidence that entities having links to China have been spreading disinformation similar to the Russian one, for example some conspiracy theories linking the origin of the virus with the US army. However, we do not have any clear proof that these efforts have been coordinated by Moscow and Beijing. 
It also seems that the narrative which compares effective crisis management in China and the EU's alleged passivity resonates among Eurosceptics. In reality, however, it is the EU that allocates incomparably larger funds to fight the coronavirus in its member states than China – transparent data on this subject is available on the European Commission website.
What narrative dominates in China about the assistance provided to the V4 countries?
Chinese media coverage of the country's role in fighting the pandemic is currently based on triumphalism lined with chauvinism and, sadly, racism. Deliveries of protective equipment to the V4 are used as anecdotal evidence to build China's image as a "responsible power" for both internal and external needs. In the media, this picture is often contrasted with the alleged passivity of the United States.
On the other hand, chauvinism and a wider dislike towards foreigners originate from the fear that more coronavirus cases might be imported from abroad. The current situation seems to legitimise racist and xenophobic attitudes already present in Chinese society, in particular in the face of the initial lack of government response and indirect acceptance of discrimination against people of different skin colour. It took a particularly drastic form in the south of China, where local immigrant communities from African countries, which have grown in Guangzhou and its proximity for decades now, were seriously affected by the rise in xenophobic sentiments. There have been numerous incidents where the members of African community there were denied service in restaurants, while others have been evicted or forced into quarantine for no apparent reason. The situation has created increased tensions between China and some African countries, such as Nigeria and Kenya.
Are we witnessing China's expansion in our region?
The current phase of the epidemic is favourable for China because Beijing can present itself as a saviour of the outside world, which includes the V4. However, the ultimate outcomes of the current situation and China's diplomatic efforts are not that clear.
The EU is afraid of hostile Chinese acquisitions in strategic industries in European markets, but this is not a new problem. The current crisis highlights the pre-existing tensions and conflicting dynamics that have been evident in the EU's relations with China for a number of years now. Also, with regard to China's relations with individual V4 countries, they buy Chinese equipment because they desperately need it and they do not have alternative partners who would be able to supply such huge quantities at once. 
The current situation is too dynamic to predict whether Beijing's diplomatic offensive will be successful and contribute to the long-term growth of China's soft power in the region and whether the current relative rapprochement will translate into warmer relations between, for instance, Warsaw, Prague and Beijing. Poland and the Czech Republic seem to be growing increasingly distant from China.
The acquisition of a majority stake in the Czech media group Medea during the pandemic by China's CITIC, a state-owned investment company, seems symbolic in this context. It means that, in practice, the Chinese authorities have become one of the major shareholders in the Czech media sector. Will this help them build a more positive image of China locally or, on the contrary, will it further deepen the polarisation of Czech society in its attitude towards China?
Although such takeover of the local media sector has not materialised in Poland, China's voice in local media is becoming more prominent. The Polish daily "Rzeczpospolita" publishes regular comments by Chinese diplomats or sponsored content that promotes Chinese policies under Xi Jinping. During the pandemic, several pieces written by China's ambassador to Warsaw have also been published by the news website Onet.
***
Alicja Bachulska is a Chinese politics analyst at the Asia Research Centre, War Studies University in Warsaw, and a PhD candidate at the Graduate School for Social Research (GSSR), Polish Academy of Sciences. She is an alumna of the School of Oriental and African Studies (SOAS, 2014) and Fudan University (2016). As part of her BA in Chinese and Development Studies, she also studied Mandarin at Beijing Normal University (2011). Alicja has published on China in Polish and international media, such as The Diplomat.
NOTE
The new CHOICE (China Observers in Central and Eastern Europe) audit reveals that the People's Republic of China has been increasingly active in political, economic and societal domains in the countries gathered in China-led 17+1 platform.
Ten experts from Czechia, Estonia, Hungary, Latvia, Lithuania, Poland, Serbia, Slovenia, Slovakia and Romania covered the most important developments in the fields of political, economic and people-to-people areas of cooperation, identifying the underlying trends.
Read policy paper: http://www.amo.cz/wp-content/uploads/2020/04/CHOICE_Empty-shell-no-more-4.pdf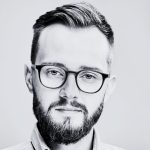 Konrad Szczygieł
Konrad Szczygieł is an investigative journalist at FRONTSTORY.PL. Previously, he was a reporter at Superwizjer TVN and OKO.Press. Since 2016, he has worked with Fundacja Reporterów (Reporters Foundation). He was shortlisted for a Grand Press award (2016, 2021) and an Andrzej Woyciechowski award (2021). He is based in Warsaw.