Hungary's largest university teamed up with local Rosatom lobbyists in a freelancing effort to please the Russian president with a surprise award ceremony.
As the Hungarian prime minister and Vladimir Putin were winding up and getting ready to leave after their negotiation, the Russian president, with an unusual gesture, offered his guest a lift to St. Petersburg Pulkovo Airport in his car, so that they could continue their conversation privately. The prime minister gladly accepted, interpreting the gesture as a sign of personal admiration from Putin.
The prime minister later keenly boasted about this unusual ride. But when he told this story to one of his ambassadors, the diplomat didn't seem amused at all, rather he was shocked by the naiveté and carelessness of his boss. "I'm not sure this was such a great idea", the ambassador sharply replied, "One must never remain one-on-one with Vladimir Putin, a former KGB officer", he added.
The car ride took place on 30 November 2003, when Péter Medgyessy flew to St. Petersburg to conduct talks with Putin. It was Medgyessy's second year in office after leading the Hungarian Socialist Party to a somewhat unexpected win over Viktor Orbán's right-wing, and unquestionably anti-Russian government in the elections of 2002. Both Budapest and Moscow were ready to put their derailed relationship back on track.
"Starting with Medgyessy, all elected Hungarian prime ministers had their private, one-on-one conversations with Putin, where we have absolutely no clue what deals were struck and what was offered to them", András Simonyi, the diplomat recalling the story, told VSquare. Simonyi served as the Hungarian ambassador to Washington between 2002 and 2007. He is currently the Managing Director of the Center for Transatlantic Relations at Johns Hopkins University in Washington DC.
The former ambassador sees this small episode a turning point in the history of Hungarian-Russian relations because it has erased transparency by substituting institutional-level diplomacy with private personal deals. "Later prime ministers were equally unable to resist this old KGB trick of bemusing leaders of small countries by giving them the attention that is above their grade. Tiny investment, huge profit. But in reality, this will always remain an unequal relationship", the former diplomat continued.
"It is likely we will never know what exactly our leaders privately discussed with Putin", Simonyi concluded.
*
This lack of transparency in Hungarian-Russian relations has resulted in a series of baffling events that keep surprising the Hungarian public. VSquare looked behind the curtains of the seemingly close friendship between Budapest and Moscow and found reality to be at odds with appearances. During our investigation of the Russian president's latest visit to Hungary, we uncovered the Kremlin's diplomatic tricks and that lobbyists linked to Russia's nuclear giant tried to exploit Putin's visit to benefit their own agenda.
A SEMI-INVITED GUEST
Just six months after Putin's previous trip to Budapest, the plane carrying the Russian president landed again on the tarmac at Liszt Ferenc International Airport in Budapest on 28 August 2017. Interestingly enough, for a long time, the Hungarian government didn't even know for sure that Putin was coming.
When two months earlier a Hungarian daily broke the news on Putin's upcoming visit to the Judo World Championship in Budapest, VSquare asked around in Hungarian government circles. Everyone seemed surprised and confused, the only answer we got next day from a source in the foreign ministry was the following: "The official reply is that we don't have information on whether Putin is coming or not. I don't know more than that, not even off the record". It was already after the national newspaper report was published, but the Hungarian government still didn't know what was going on.
Already after the visit, a high-ranking foreign ministry official explained: "In February, at the end of his regular bilateral meeting with Orbán in Budapest, Putin mentioned that 'by the way' he might come back later that year for the Judo event. However, he didn't say it for sure, hence we kept asking Putin's office every month. They never could tell us the answer".
This wasn't the only thing that made Putin's visit awkward.
"The Prime Minister will be holding talks with several world leaders and sports directors" – this is how the Hungarian press release described the day of Putin's visit. "At the invitation of Hungarian Prime Minister Viktor Orban, the head of the Russian state will visit Budapest to participate in the opening ceremony of the 31st World Judo Championship" – and this is how the Kremlin's statement. The Hungarian government chose to silently let it go that actually it was not Orbán who invited the Russian president.
"Putin's visit last August showed how much Hungarian foreign policy has become vulnerable to Russia. One of the aims of this meeting was perhaps to make this dependence crystal clear. When visiting Hungary, Putin acts as if he is just visiting the 'near-abroad', which is the Russian expression for the former Soviet, non-NATO and non-EU country vassals of Moscow", Péter Krekó, executive director of Political Capital Institute, a Budapest-based think-tank researching and analyzing Russian influence told VSquare.
"Humiliation is a regular in the toolbox of Russian diplomacy. Like when Putin tried to intimidate Angela Merkel in 2007 by bringing his dog to their meeting, or when in last May, Russia published photos of Sergey Lavrov and Sergey Kislyak's White House visit, denying the American request not to do it", Krekó added. "And this was not the first occasion that Putin wanted to humiliate Hungarian diplomacy. In 2014, Russia unilaterally made public the agreement on the Paks2 nuclear plant project, and in February 2017, during the press conference Putin openly contradicted Orbán when talking about the Russia-financed project's 10 billion euros loan agreement", the head of Political Capital continued.
Between 1996 and 2002, Csaba Papp worked for the Hungarian Parliament and the Cabinet Office of the Prime Minister. Later, he had business dealings with Russian and Ukrainian partners in a wide variety of fields from the energy sector to the arms and defense industry. "From the day I started working in the private sector, I have also been acting as an intermediary for the Hungarian government, relaying specific Hungarian government request through my personal connections in Russia and Ukraine", Papp told VSquare about his role. "I have been doing this pro bono, without any compensation", he added.
Papp claims he participated in consultations with Putin's presidential office about a program planned for last year in Hungary. Originally there was a different visit agreed upon in advance with the Russian president's office for the year 2017. It was in connection to a Russian Orthodox church restoration project in Hungary, in which Papp himself was participating, with a mandate from the Russian side. When that project stalled, the Russians decided to replace it with the Judo championship, Papp said. Which also means that Putin really just wanted another visit to Hungary, the occasion for the trip being secondary.
Multiple business sources suggested that Russia was long unhappy with the slow pace of the Paks2 project's execution, hence the Kremlin put pressure on Budapest.
HIJACKING PUTIN'S VISIT
But it's not the most unsettling story VSquare came across while investigating Putin's visit. It turned out that Hungary not only became a playground – or more like a Judo arena – for Vladimir Putin and Russian diplomacy, but also one for the lobbyists of Russia's nuclear industry.
Last year Debrecen, Hungary's second largest city about 220 km away from the capital has suddenly transformed into "little new Moscow". In April 2017 the Russkiy Mir Foundation opened a Russian Center at the University of Debrecen, donating furniture, electronic devices, and books worth of almost 60,000 euros to the institution, 24.hu reported. Russkiy Mir, a soft power initiative created in 2007 by decree by Vladimir Putin is a propaganda organization advancing Kremlin interests. And then, just ten days before Putin's scheduled trip for the Judo championship in Budapest, the University of Debrecen decided to award a so-called honorary membership (Civis Honoris Causa) to Vladimir Putin.
The official explanation was that "both the Hungarian government and the Russian Federation intends to give a significant role to the University of Debrecen in the Paks2 investment ". The decision caused uproar and dismay among ashamed faculty members and students and considerably hurt the international reputation and integrity of Hungary's largest university. University rector Zoltán Szilvássy, a government loyalist, later resentfully denounced those professors and students who protested his decision as "some unlucky, blind, helpless idiots".
The very first media report of Putin's award also mentioned that Szilvássy's team was expecting the president to take a detour to Debrecen and waited for him with a celebration, but Hungary's foreign ministry suddenly canceled the event. VSquare's sources in the Hungarian government told us a very different story. They suggested that Rosatom-linked lobbyists were freelancing and attempted to 'hijack' Putin's Hungarian visit.
In one of his recent lectures, renowned Russia-expert Mark Galeotti explained this phenomenon: "Russia operates very much on the basis of individual political entrepreneurialism. People do things that they think the Kremlin might like. In the West, we see a whole variety of different actors – from intelligence officers to business people – creating initiatives in the hope they are successful in the broad terms of Kremlin's agenda."
Csaba Papp claims the Russian president's office was not planning any visit to Debrecen, it was not approved by them, and to him, it looks definitely like an "individual's action". "A visit to Debrecen was certainly not on the agenda. The Hungarian anti-terror police and the Russian secret services would have to close down parts of the city and conduct a security revision in advance, which takes about 45 days. This did not take place", Papp continued. According to him, it will take a minimum of three months for any program to be planned for the Russian president, even in a best-case scenario. VSquare sent questions to Kremlin spokesman Dmitry Peskov via email, we'll update our article if we get an answer.
MORE LIKE A COMMISSAR THAN A MANAGER
The so-called political entrepreneur in our story is named Attila Szitár-Csanádi, and we came across his name during a background conversation with a high-ranking official of Hungary's foreign ministry. "One day, Lajos Kósa (former mayor of Debrecen and Fidesz caucus leader at the time) called foreign minister Péter Szijjártó on the phone. Kósa told him that it seems Putin is not only going to visit Budapest but Debrecen also", our source told us. "And we knew there was someone meddling behind the scenes. A man called Attila Szitár-Csanádi, director of a local Rosatom affiliate", the foreign ministry official continued.
Another senior official of the ministry, who was familiar with the Hungarian-Russian diplomatic correspondence, gave us even more background information. "We never received any information through official diplomatic channels that Putin would travel to Debrecen. Informally, however, we did hear that Attila Szitár-Csanádi pulled every string to somehow bring Putin to Debrecen. No communication existed between us and Szitár-Csanádi, we were not contacted at all", our second source continued.
We have approached Attila Szitár-Csanádi with our inquiry, but he did not reply. Neither in February 2018 nor in September 2017 when we first tried to contact him.
Attila Szitár-Csanádi is the director of a 100 percent Rosatom-owned Hungarian engineering company, Ganz EEG, which manufactures water turbines and equipment for nuclear plants. Ganz EEG had 16,7 million euros in revenue in 2016, exporting most of its products to Russia. VSquare managed to talk to two Hungarian business sources who conducted personal negotiations with Szitár-Csanádi. One of them is an entrepreneur who wanted to become a supplier of the Paks 2 project, the other is a business consultant. Our sources basically labeled Szitár-Csanádi as the Hungarian gatekeeper of Rosatom. "He looks more like a commissar than a manager, he is a political officer of the Russians", a source described the Ganz EEG director. Hungarian investigative site Direkt36 also published an in-depth article on Szitár-Csanádi and his company's involvement in the Paks 2 nuclear project.
"In Hungary, nobody is familiar with the true mechanisms", a source of ours recalled Szitár-Csanádi saying. He painted a picture of himself as the only person who has the power to help Hungarian subcontractors perhaps getting a small share of the Paks 2 project. However even Szitár-Csanádi sounded pessimistic, discouraging some entrepreneurs from making a bid at all.
Although the Russian-Hungarian project agreement declares that 40 percent of the project should be supplied by Hungarian subcontractors, in a conversation with one of our sources, Szitár-Csanádi labeled this goal as "just a political slogan". According to our source, the director claimed the Russians likely won't let "anything substantial" be supplied by Hungarians, meaning that the nuclear reactor core or primary circuit (these terms refer to the high added-value area of a nuclear project) is up for grabs only to Russians.
VSquare also sat down with a Hungarian source with close knowledge of the Paks 2 project, who described Szitár-Csanádi as "a confidant of the Russians", who "executes other's decisions, but the decision-making level is not his level". This source also told us that although Szitár-Csanádi is well connected in Moscow, but not in Budapest. "I doubt that Szitár-Csanád has ever been inside the building of the Hungarian ministry. I saw him only once at some reception", our source continued. And suggests, that to understand how well connected Szitár-Csanádi is in Moscow we should  researched his family's involvement is Russian propaganda operations.
ON ROSATOM'S NOT-SO-SECRET SERVICE
Atomenergiainfo.hu (Nuclear Energy Info) is a small news site focused on nuclear industry news. Re:Baltica and Atlatszo.hu described it as an astroturfing and lobbying website when it investigated certain Hungarian-language online outlets spreading Russian propaganda. The site's publisher is partly owned by György Szitár-Csanádi, son of Attila Szitár-Csanádi, who also served as PR manager of Ganz EEG. "This site is the Hungarian voice of the Russian nuclear industry. From a professional point of view, it is a decent site. Many times, this is where Rosatom press releases appear first", our Hungarian source with close knowledge of the Paks 2 project told VSquare.
György Szitár-Csanádi not only owns the site but regularly publishes videos on it. These videos promote nuclear energy, and unsurprisingly, Rosatom.
However, this is not the only Russia-linked multimedia venture the younger Szitár-Csanádi got involved in. A source who knows him told VSquare, that for a longer period of time, György Szitár-Csanádi worked for a Russian diplomat and the diplomat's wife.  He was hired by them, for example, to record different kinds of Hungarian political and public events, to shoot videos at protests and gatherings and interview political actors. A former Hungarian security officer, who asked to remain anonymous, told VSquare that this kind of assignment is rather unusual coming from a regular diplomat. "The history of counter-intelligence, however, knows very similar cases, but those are usually connected to intelligence gathering activity", our source added.
We requested a comment from György Szitár-Csanádi and asked him to identify the Russian diplomat, but he did not respond. Neither did the Russian embassy in Budapest. 
Rosatom also remained silent and ignored our inquiry. We asked Rosatom's Hungarian representative if any of their people have been involved in the process that led up to Vladimir Putin's decoration by the University of Debrecen or in the preparations for a possible presidential visit to the city. It is very hard to imagine there was no involvement since in February 2017, the Szitár-Csanádi's Rosatom-owned company has even officially partnered with the University of Debrecen to support the training of engineers.
This was a move that dragged Hungary's largest university further into not just the world of Russian nuclear energy, but Kremlin-style clandestine political meddling. Zoltán Szilvássy, rector of the university denied to VSquare having consulted with Szitár-Csanádi about the idea of awarding Putin. Szilvássy dodged our other question about where the idea originated from. Instead, he replied that it was his own initiative put up to vote in the Senate, the university's governing body, to decorate Putin with an award.
He also denied any inspiration coming from Viktor Orbán's circles to decorate Putin.
The only thing that Szilvássy admitted to VSquare it that is was Attila Szitár-Csanádi indeed who introduced him to the executive leadership of Rosatom.
Gergely Brückner, journalist of Index.hu, and Nikita Hava contributed to this article.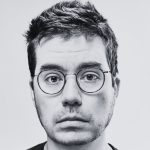 Szabolcs Panyi
VSquare's Budapest-based lead investigative editor in charge of Central European investigations, Szabolcs Panyi is also a Hungarian investigative journalist at Direkt36. He covers national security, foreign policy, and Russian and Chinese influence. He was a European Press Prize finalist in 2018 and 2021.