Wojciech Cieśla, Konrad Szczygieł (Fundacja Reporterów) 2020-12-05
Wojciech Cieśla, Konrad Szczygieł (Fundacja Reporterów) 2020-12-05
We reveal a disinformation effort undertaken behind-the-scenes in an area where Poland's PR and business sector meet. When Coca-Cola hired Kaczyński's former spokesman to run an online campaign, a façade association and a troll farm took some unusual steps.
On March 2020, a troll farm was active on the Polish Twitter and it included nearly 50 accounts. Someone created false identities using a similar pattern – most profile photos were stolen from Russian-language social media, including from accounts used by models and Instagram celebrities. The accounts pretended to be real Polish users but operated under fictitious names and surnames. The images used by the fake accounts differed from the original ones – to cover up the scam, the trolls had modified the original photos, changed their colors, or used a mirror image. The farm followed a simple pattern – its Twitter accounts posted the same message, launched attacks on opinion leaders, and sometimes aggressively attacked other Twitter users. They tricked them by pretending to be real people and by posting disinformation.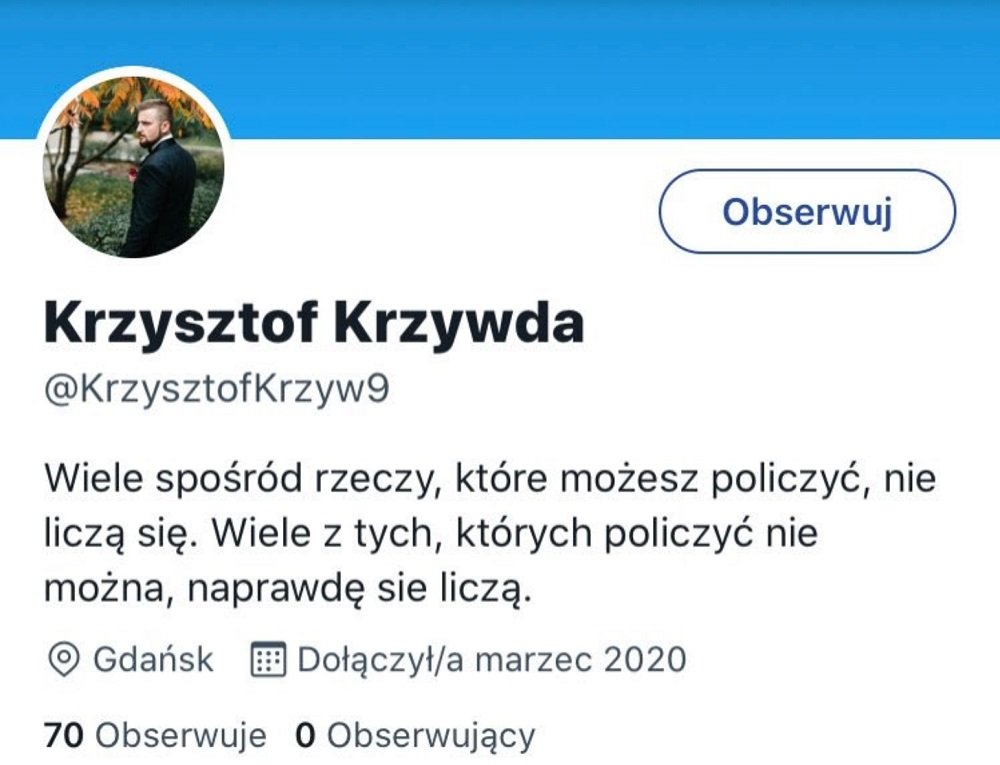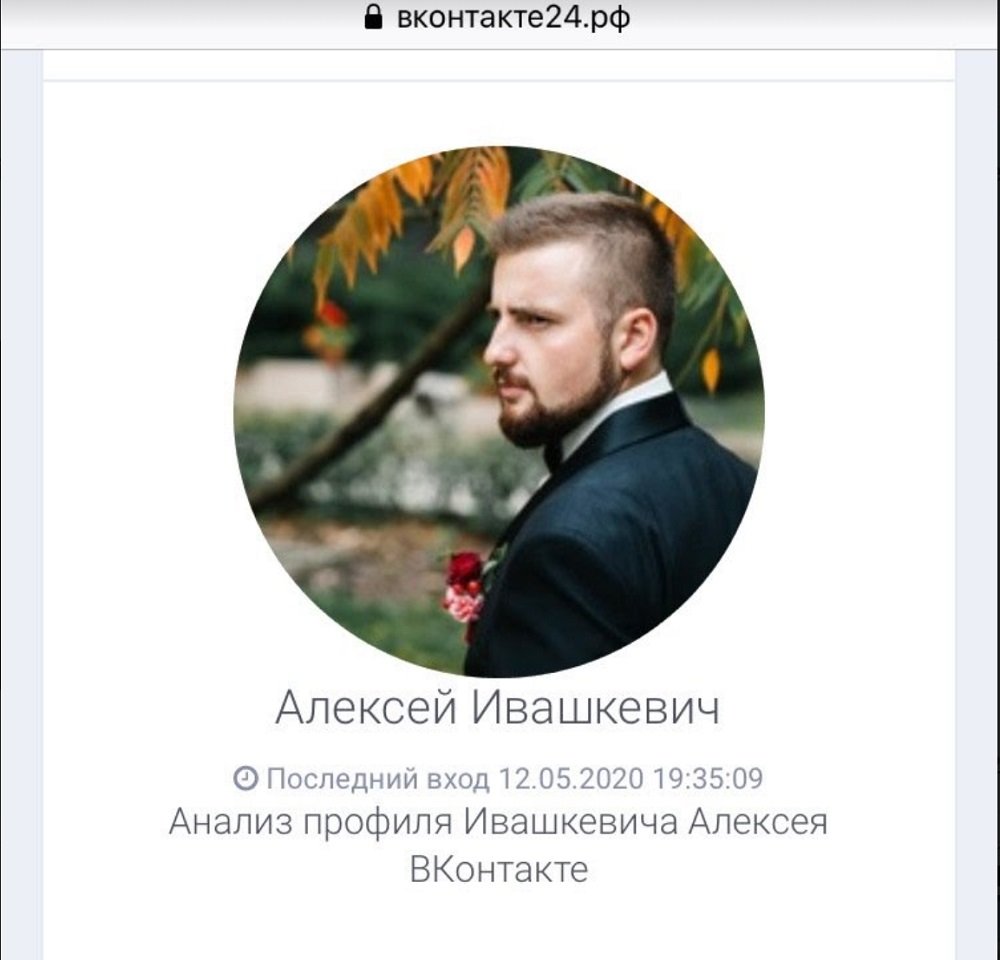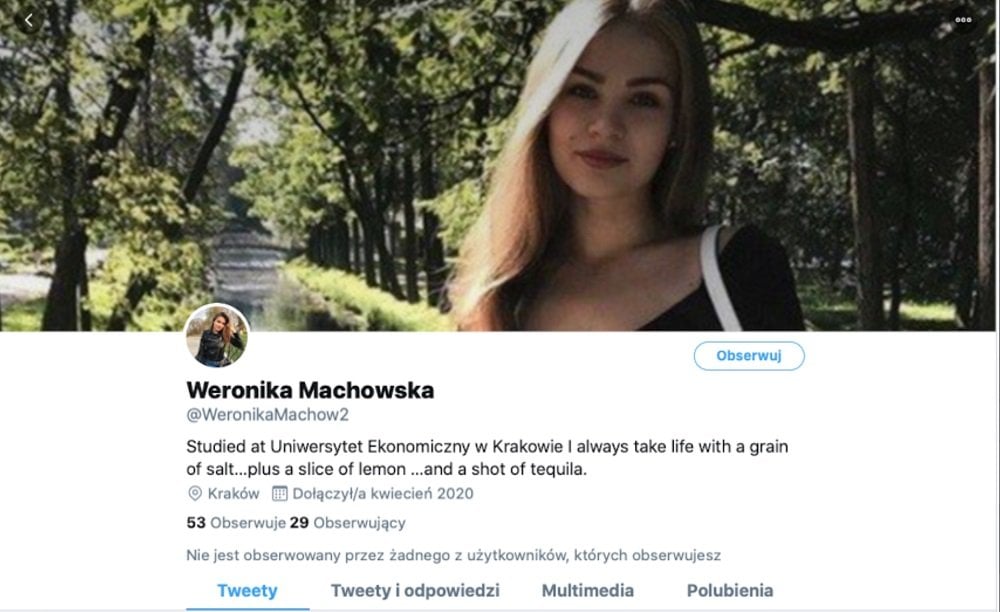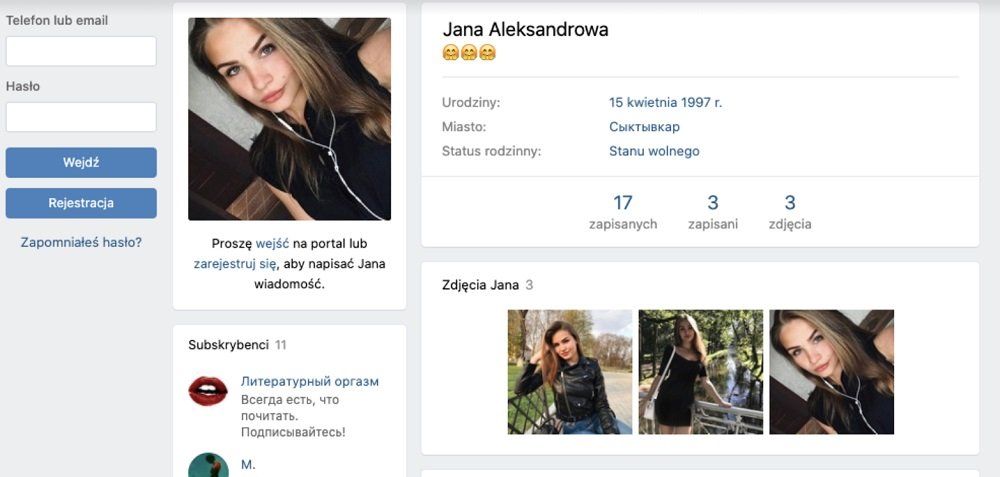 The farm, which we have investigated for nearly six months (it was shut down in late June by Twitter for violating the rules), generated thousands of coordinated posts. We have analysed and archived most of them. As a result, we have learned that it was aimed at undermining the government's sugar tax project and promoted Ukryta Słodycz (Hidden Sweetness), a campaign prepared for Coca-Cola by the PR company R4S.
The farm also aimed to weaken Michał Kanownik, the head of Digital Poland Association (a lobbying organisation) but supported the demands of the copyright association ZAiKS (which was also R4S's client) regarding the tax on digital media. The trolls also supported the presidential campaign of the head of the Polish People's Party (PSL) and undermined his competitors. They also posted several tweets about a Polish banker Leszek Czarnecki and his bank – Czarnecki's company was R4S's client too.
Buy a television outlet for the party
R4S is controlled by Adam Hofman, a former Law and Justice (PiS) spokesman. Both Hofman and his PR company were the subjects of many press publications in Poland. Hofman evokes emotions – since 2015, the former politician has won profitable contracts when PiS came to power in Poland. He officially claims that he has nothing to do with the party. Representatives of Warsaw's business and PR sector know, however, that he can open many doors in the ruling party (PiS). Hoffman has a good relationship with Jarosław Kaczyński, Poland's unofficial leader.
In recent weeks, Hofman has had to reject serious allegations: Leszek Czarnecki's lawyer publicly announced that his client (and banker) received a corruption proposal from 'people associated with PiS.' They allegedly suggested to Czarnecki to hire a person associated with the party and to buy a private television outlet for the members of PiS. In return, Czarnecki's banks (and the banker himself) would no longer be pestered with financial supervision proceedings or deal with the prosecutor's office (in Poland, both institutions are fully controlled by the ruling party).
According to Gazeta Wyborcza, the largest daily in Poland, the role of an intermediary was played by Adam Hofman, founder of R4S. Both men knew one another – at that time, R4S was working for several of the banker's businesses.
When the newspaper reported the incident, Hofman ran away from journalists' questions and then issued a statement, which read: 'In our activities, we have always been guided by honest business practices.'
Who benefits from sugar
Have you ever wanted to take a behind-the-scenes look at how such a business is done in Poland?
In spring 2020, it was clear that the new tax (proposed by PiS, and announced by the Prime Minister and Minister of Health in December 2019) would apply to products that contain sugar. If the sugar tax entered into force, major producers of sugar-sweetened beverages, including Coca-Cola and PepsiCo, would be among those worst affected. This could potentially be a big blow for the industry – prices of soft drinks might increase up to 40 percent.
According to our source, when in the autumn 2019 R4S offered Coca-Cola its services, the PR company hinted at its ability to reach out to and 'convince interested parties' that the tax is unnecessary. Who did it have in mind? 'The interested parties' allegedly included MPs, Senators, people from the government and the Supreme Audit Office (NIK).
In the end, the company suggested that the group should launch a light version of the campaign, which included registering a landing page (in online marketing campaigns, this is a standalone page set to attract attention and encourage action) called ukrytaslodycz.pl, which would explain that unprocessed products, for instance, cereals, have the same amount of sugar as sugary drinks.
Did Coca-Cola sign a contract with R4S? Anna Solarek, spokeswoman for Coca-Cola Polska, does not deny that the company worked with R4S.
'What activities was R4S involved in on behalf of Coca-Cola?' we ask.
'I don't know, and I don't see why I should share this information with you,' replies the spokeswoman.
When we asked Adam Hofman, the man behind R4S, about his company's cooperation with Coca-Cola, he failed to answer. He pointed to a confidentiality agreement that he usually signs with his customers.
Development, education and work
Shortly after the negotiations between R4S and Coca-Cola regarding the Hidden Sweetness campaign are concluded, someone registers a new domain called ukrytaslodycz.pl.
At first glimpse, it resembles a spontaneous health-promoting activity. A website that looks professional claims that, after all, sugar is harmless. Ketchup and bread all contain sugar and 'insufficient sugar consumption leads to the dangerous phenomenon called hypoglycemia, which is associated with weakening and decreased concentration.' The umbrella slogan reads: 'Hidden sugar feeds your diseases.' The website is administered by Ewa Szura, head of an association called Bądź Zdrów (Stay Healthy) registered in a small town in southern Poland. The website ukrytaslodycz.pl includes articles written by her friends, fitness instructors, and dietitians. They are also active in the new association.
Before the association is founded and the website launched, the head of the association and her two fitness experts (authors whose work would be later published on ukrytaslodycz.pl) arrive on 22 November 2019 at the R4S headquarters situated on the 26th floor of an office building in downtown Warsaw. They take pictures, undergo a full day of media training sponsored by R4S.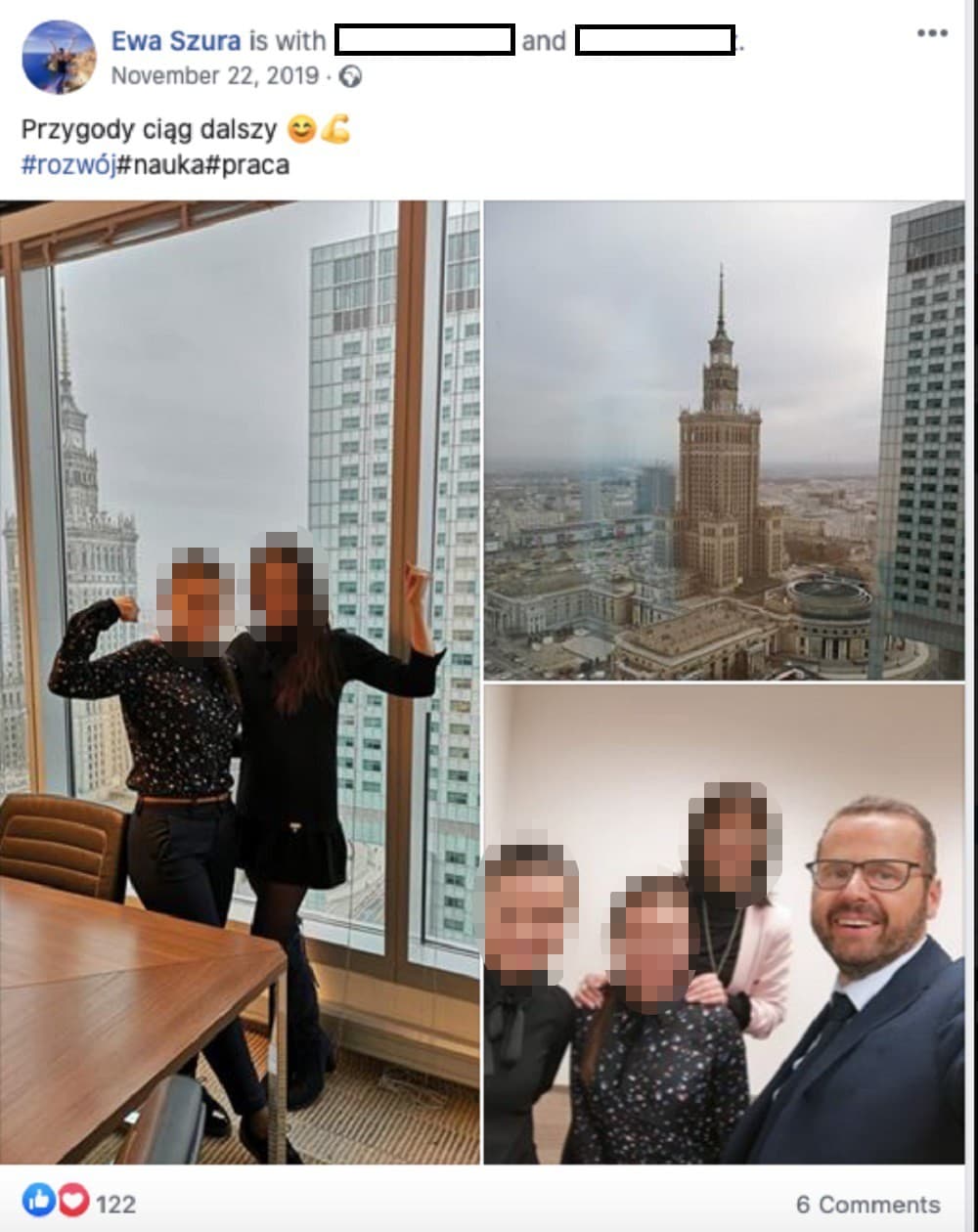 'Adventure continues. #development #education #work,' one of the dietitians posts this message on her Facebook.
According to our sources, dietitians and fitness trainers are invited to R4S by their mutual friend who works at R4S.
The association, which now runs the ukrytaslodycz.pl website, was established just a dozen or so days after the group met at the R4S headquarters.
"We were taken advantage of"
The sugar tax operation is a model example of how PR companies misinform consumers in their campaigns.
When in early 2020, the sugar tax became a hot topic on Poland's various websites, a troll farm began a large-scale operation (as a result, it generated hundreds of posts). It tried to undermine the idea of introducing a sugar tax. The farm promoted ukrytaslodycz.pl on Twitter, posted comments and shared some posts with other users. From time to time, some fake accounts promoted the message by posting a picture of a ketchup or yogurt label.
According to our sources, R4S employees issued orders regarding what should be posted about sugar on ukrytaslodycz.pl, commissioned texts, and controlled the progress of work. For several months, R4S used the work of dietitians and fitness trainers who wrote texts for the website that were used in the campaign. No official document had been signed that would formalise women's work for R4S or Coca-Cola until September 2020. R4S itself left limited evidence that it had been involved in the online campaign that served the food giant.
'We immediately saw that their suggestion that we should cooperate with them [R4S] seemed unusual, so we were careful. But we also thought it was a noble cause, and someone noticed us, saw some potential in us, healthy lifestyle experts, wanted to invite us to Warsaw for a PR training course. So we decided that it was a chance worth taking. Now it turns out that maybe someone took advantage of us,' one of the representatives of Stowarzyszenie Bądź Zdrów (Stay Healthy Association) told us. She agreed to talk to us but asked us not to provide any identifiable personal information. 
Did she know that the entries from Hidden Sweets were promoted by fake online accounts? 
'We had no idea about it,' she replied.
Cola is just as healthy as cereal
The social media campaign and information published on ukrytaslodycz.pl contain a similar message. It is simple, though veiled – sugar-sweetened beverages are not the only products that contain a lot of sugar because sugar is everywhere. And since it is everywhere, why should sugary soft drinks be additionally taxed? The website itself resembles a spontaneous action undertaken by a local association. Although it is managed by R4S employees, the company's name never appears in the context of the campaign.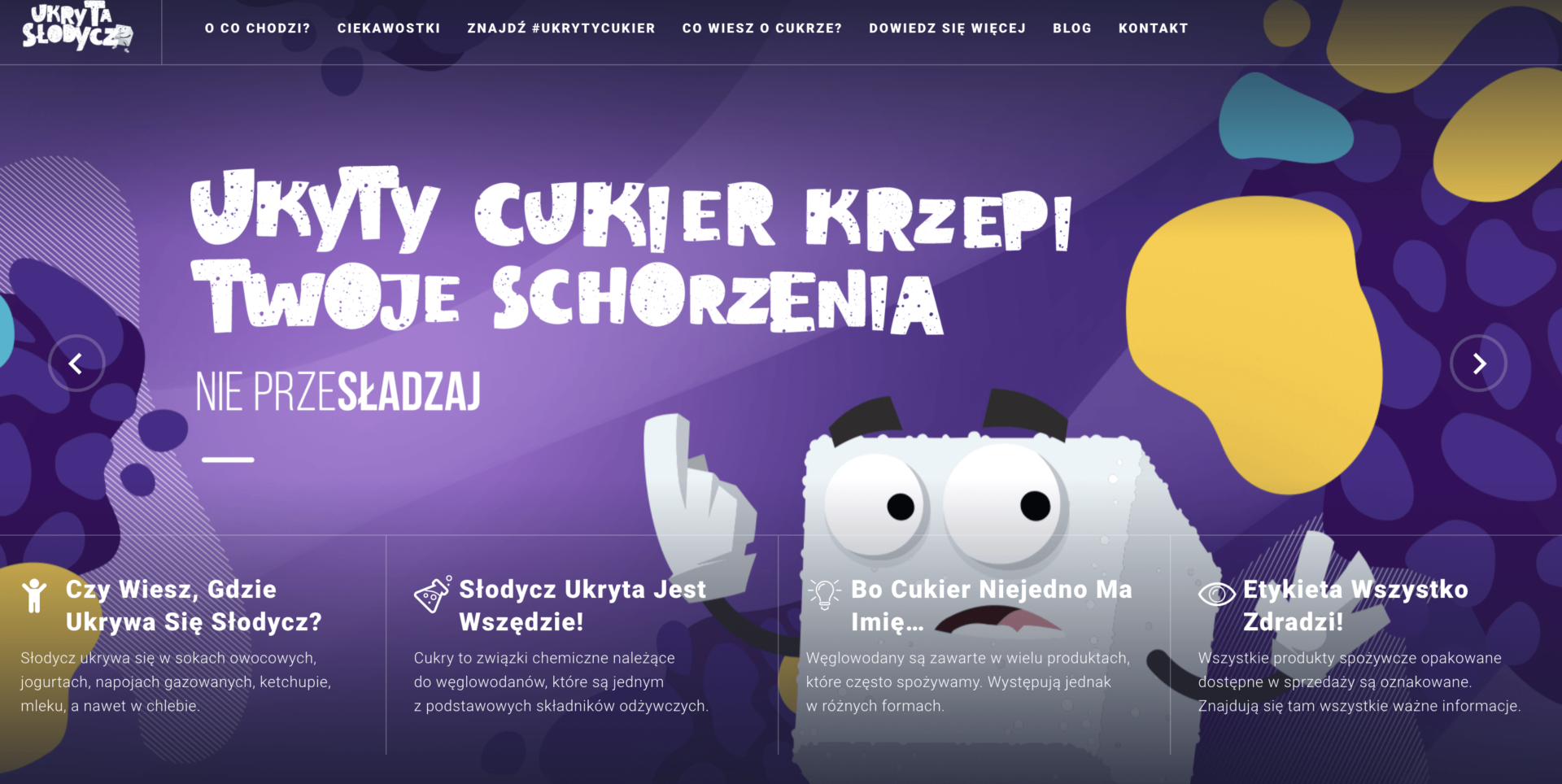 The client on whose behalf R4S ran the campaign remains elusive. 'Coca-Cola' is a phrase that is included only twice on ukrytaslodycz.pl. '250 ml of apple juice contains 110 kcal and 26 g of sugar, while 250 ml of Coca-Cola contains 105 kcal and 26.5 g of sugar,' wrote the authors. There is also a list of other products – breakfast cereal and yogurt – that have hidden sugar alongside a can of Coca-Cola. If healthy products contain sugar, a sugar-sweetened soft drink should seem almost harmless.
Magdalena Czyrynda-Koleda is a dietitian with ten years of experience. She is a graduate of the Faculty of Human Nutrition and Consumption Sciences at the Warsaw University of Life Sciences and owner of a successful dietary clinic in Warsaw. What does she think about the campaign? 
'Too little attention is paid to the role of complex carbohydrates. Instead, there is a lot of emphasis on the importance of 'pure' glucose for our brain, which, among other things, misleads the consumer. Also, it is unprofessional to compare the sugar content of products that hold different quantities,' she explains. 'The sugar in fruit and sweet drinks is not the same. Fruit contains natural sugars, no one adds sugar there.'
High ethical standards
Trolls are rather careless in the sugar tax campaign. To conceal their tracks, they should stay away from official accounts. Meanwhile, they sometimes praise, share some posts, and interact with the profile of the Polish branch of Coca-Cola or Anna Solarek's profile. Smolarek is the spokeswoman for the group in Poland.
In an email to Coca-Cola, we asked about the standards in the company and the form of cooperation with R4S. This exchange took place after we had tried to talk to the spokeswoman. This time, we were contacted by the company's legal counsel.
'Coca-Cola always tries to conduct business responsibly, adheres to the highest standards of ethical conduct, and makes sure all actions it takes comply both with existing and the company's internal regulations.' 
The lawyer also confirmed that Coca-Cola launched an internal investigation after we questioned it about the farm.
'Your questions contain some assertions that we take very seriously, and looking into them is now a priority for us,' he says.
Ultimately, the farm fails to torpedo the sugar tax. Although in spring 2020, it looks as though the PiS government might not adopt the legislation – it is suddenly removed from the Sejm's agenda. Eventually, the tax returns to the Sejm in an indirect way. It is smuggled in as part of the COVID act adopted in August. The new fee is to come into effect in January 2021.
Fortunately, one can still play fair
We learned about the farm's activities on Twitter in May. For several weeks, we took a close look at fake profiles that spread misinformation to other Twitter users. The accounts didn't have many followers (but they did tweet to opinion leaders). Many farm accounts didn't even pretend to look as if they had been created by real users – they posted in bursts, remained schematic, became suddenly active, posted the same links, and then fell silent for a long time. Most of them were created in the same period – in late February and early March when the pandemic struck.
Early in the lockdown (April), representatives of R4S take part in the conference called 'How to communicate in a crisis?' Adam Hofman comments were quoted by the Polish press: 'The technological arms race in our sector is already underway. The problem is that it usually takes place in an ethically questionable way. No wonder that we associate artificial intelligence in communication with the dominant role of fake news and the invasion of trolls. Fortunately, one can still play fair.'
While the accounts followed each other, they all had between 39 and 48 shared followers. It is not much. But the model of operation is as important as the number of accounts. A vast majority of accounts take coordinated action, deal with the same topic. When in June Twitter suspended the accounts of the fake farm, it said that they had violated Twitter's rules. One of them is to include authentic content: 'You may not impersonate individuals, groups, or organizations in a manner that is intended to or does mislead, confuse, or deceive others.'
Who is behind the farm? Our investigation – and information received from the PR community in Warsaw – shows how the farm had operated to benefit R4S's customers.
Don't lie and don't cheat
R4S is a unique company in the Polish PR sector. It is widely associated with several former PiS politicians – Adam Hofman is the party's former spokesman, but guests that are invited to R4S events include PiS MP Zbigniew Girzyński (his son worked as an intern at R4S) and Dawid Jackiewicz, former PiS treasury minister. R4S also employs the former president of Lotos, a government-controlled oil company Robert Pietryszyn. Former PiS activist and Michał Wiórkiewicz, Jarosław Kaczyński's former assistant, also work there.
Igor Janke, with a past as a right-wing journalist, has been a partner at R4S for over a year. (A few weeks ago, charges were brought against him for actions that resulted in a loss generated by one of the PR companies he used to work for).
Today, the company founded by Hofman is an important player – it supports Polish branches of international groups (IKEA, Coca-Cola) and is planning international expansion. A month ago, it opened an office in Budapest – a spectacular event that attracted Hungary's Prime Minister Viktor Orban, who spoke at the ceremony.
In the company's compliance policy – that is, in a document that interprets the principles it follows – we read: 'Effective communication is not everything. … we must and, above all, wish to be characterised by the highest ethical standards, and remain reliable and competent at all times.'
When interviewed by journalists, Hofman himself likes to say that his company follows simple rules: don't lie, don't steal, don't cheat.
In early October, we met Adam Hofman on the 26th floor of the high-rise situated in Emilii Plater Street. This is where the dietitians who then worked for ukrytaslodycz.pl underwent their training last autumn. We sat down in a conference room that offers a spectacular view of Warsaw.
I'm not going to answer your question but will send over my lawyer
Hofman argued that he had never heard of any troll farm commissioned by R4S. He said that the farm had nothing to do with R4S, and the company does not resort to such practices. If someone at R4S set up a fake online account, they would have fired. According to Hofman, customers may express any views about R4S, but R4S cannot discuss its clients.
When we asked him to authorise what he had told us and sent additional questions by email, we received a letter from the law firm that is also known for providing legal services for PiS. In a four-page letter, its lawyers explain that their client refused to authorise what he had said, include a veiled threat of possible litigation, and warn us that no anonymous sources should be quoted by us as they, they argue, are unreliable. Hofman also sent us a text message, in which he instructed us not to quote him.
At the same time, Hofman says we should get in touch with Paweł Wojtyczka from Secubrand – a company which, since December 2019, has been headed by Michał Wiórkiewicz from R4S. Hofman mentioned that Secubrand does 'digital marketing' for R4S. We reached Wojtyczka on the phone.
'Why did Adam Hofman refer us to you when we asked him about the troll farm?' we asked.
'I don't know, I don't understand, you have to ask him. Well, I'm not sure who I'm talking to, so I'm going to end the conversation.'
Does Wojtyczka still work at R4S? 
'I'm not in the habit of commenting who I work for,' he replied and told us to email any further questions we might have.
A troll farm? We don't consider it good practice
In our email, we asked if SecuBrand had run an online campaign for Coca-Cola, ZAIKS and Idea Bank. Was SecuBrand behind the troll farm?
The reply we received was penned by the entire SecuBrand team. In an official email, they explain that they cannot reveal much, because such information is confidential. The team also described their daily activities: network monitoring, marketing services, network traffic analysis.
'As regards the so-called troll farm, the subject of your question, we would like to stress that we don't consider such activity good practice,' the company's marketing experts wrote.
Time to revisit the farm. The same trolls that had been active during the sugar tax campaign were used for another big campaign that launched in spring 2020. This time, Twitter accounts attacked and undermined Michał Kanownik.
Kanownik is the president of an association called Cyfrowa Polska (Digitial Poland or ZIPSEE), which brings together major electronic equipment manufacturers.
Kanownik is a lobbyist who has spent years fighting on behalf of the producers to block the tax on media that contain cultural content (the tax on phones, flash drives, TV sets, etc). According to the producers, money collected from the tax money should go to copyright organisations, which should distribute it to support artists.
The topic of the levy keeps coming back every few years – and every time it does, Kanownik (who, just like R4S, is not a registered lobbyist) doubles up his efforts to throw sand in the works of the Polish Sejm.
So far, his actions have proved largely successful.
The minister's advisers: it's a cyber attack
In late April 2020, the deputy head of ZAIKS, a copyright organisation, raised the topic of the tax in a radio interview. A few days later, the farm launched an attack on Kanownik, the head of Digital Poland. The accounts associated with the farm posted insults and sent unfavorable posts about Kanownik to opinion leaders (journalists, politicians, officials). Scathing texts about Kanownik were published by pro-government websites and weeklies.
The authors accused him of having ties with Poland's left-wing parties (for PiS people this is a serious accusation), running into a huge debt and running… dirty online campaigns.
When we spoke to Kanownik, he rejected the allegations of having ties with the left and admitted that he had coordinated two accounts that spread hate speech. He claimed it had been part of the campaign to sink the media law.
Although the troll farm that we have analysed was small (and only working on workdays most of the time, between 8 am and 4 pm), it was active enough to have caught the attention of the members of the Council for Digitisation at the office of the Minister of Digitisation (Kanownik is also a member of the Council).
During a meeting in spring 2020, the Council discussed a cyber attack. Its members analysed a report on the operation of the farm and wondered who was behind it.
According to our sources, the report (a copy of which we have obtained) on the farm was prepared by the Kościuszko Institute – a think tank that deals with cybersecurity. The authors of the report call the troll farm a 'cyberattack of disinformation.' They also point out that during the presidential campaign four among nine of the most active fake accounts promoted the leader of PSL.
'I had nothing to do with any troll farm!' said Władysław Kosiniak-Kamysz, head of the people's party, PSL when we approached him. He added that he had never worked with R4S. For more information, he told us to get in touch with members of his staff. They, in turn, told us that they had never heard about the farm. They never asked Hofman's company to provide any services for them.
A meme created at R4S
A few days after the meeting and the conversation about the farm, Michał Kanownik sent us a picture he had found online – a meme that was part of the campaign launched by the farm on Twitter. Hofman's company name appears in the original file name: 'r4s_mem_2.png.'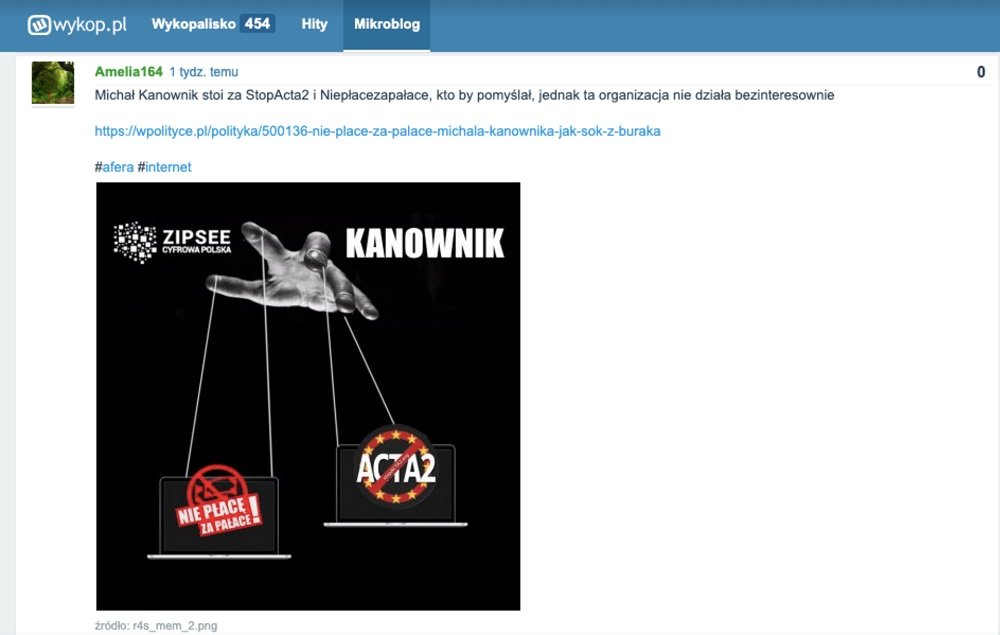 Did ZAIKS, working with R4S, use the services of the troll farm? Anna Klimczak, ZAIKS's spokeswoman said: 'We did not have any contract for this type of activity.'
The spokeswoman believes the cooperation with R4S was a positive experience. She declined to reveal any details because the relations were strictly business-oriented. Instead, she spoke at great length about the 'black lobbying' campaign, which Michał Kanownik had allegedly inspired. She sent us a several-page long email, in which she argued that the lobbyist sanctioned aggression against artists and people who represent the Association by, among other things, describing ZAiKS as a 'group that extracts tributes.'
What about the tax on blank media? It is still uncertain what the law will contain. Even though the Polish President Andrzej Duda criticised the tax during the election campaign, the Ministry of Culture and National Heritage continues to work on the legislation.
Harassment? Defamation?
Is it possible that large and respected entities or politicians use the services of trolls? According to experts, custom-tailored disinformation campaigns are a (carefully hidden) part of the business activities of some companies in the PR sector. This mechanism is perfectly portrayed in Jan Komasa's film 'The Hater,' in which a young employee of an advertising agency spreads false information on social media, destroying both companies and people.
For several years now, the media in the US (to mention Buzzfeed) have described the mechanisms of manipulation and activities of farms that are active on the outskirts of the business sector and politics. In a Buzzfeed report published in early 2020, we read: 'There is now a worldwide industry of PR and marketing firms ready to deploy fake accounts, false narratives, and pseudo news websites for the right price. … Around the globe, politicians, parties, governments, and other clients hire what … as "black PR" firms to spread lies and manipulate online discourse.'
Today, online campaigns are run both by simple troll farms and companies that carry out complex operations using data obtained from social networking users (the Cambridge Analytica scandal). In the US, with the rise of the grassroots civic movement such as Sleeping Giants and Check Your Ads, the pressure has increased on big business not to advertise on platforms and websites that spread disinformation and hate speech.
What does the operation of farms look like from the legal point of view in Poland?
'Using the services of a troll farm may be an activity that violates both civil law and criminal law,' says Ksenia Kakareko, who holds a PhD in law and specialises in intellectual property and personal rights. 'We can talk about violations of personal rights as part of a civil lawsuit as well as the possibility of crimes such as, among others, harassment, identity theft, defamation. The entity that contracted such trolls would then be tried as the perpetrator of the offence.'
Expert: Disinformation it is
Kakareko has also said that crimes related to the operation of a troll farm can be prosecuted only at the request of the aggrieved party. If the victims of hatred or disinformation do not want to file a lawsuit against the trolls or their employer, the perpetrator will avoid liability.
'Such entities take advantage of the fact that court proceedings in Poland take a long time and never result in multi-million damages, which discourages people from exercising their rights.'
What does a member of the PR Ethics Council say about troll farms in public relations? 'Such actions are unethical and unprofessional, contrary to the idea of open communication and free flow of information,' explains Łukasz Przybysz, PhD, a media expert and political scientist based at the University of Warsaw. 'This is disinformation, which deliberately misleads the recipient.'
Why do PR agencies hire troll farms or create fake social campaigns? 
'Perhaps such an agency has no other method or thinks that actions carried out under the table are more effective because they are more persuasive.' 
'Unfortunately, this is an increasingly frequent phenomenon, present even in Polish politics,' said the member of the PR Ethics Council.
Przybysz mentioned the Cat @ Net farm, described by the Reporters Foundation in 2019 as an example of disinformation activities. Cat @ Net acted on behalf of a large PR agency, public television, and defended the image of both the television and its president online. It also promoted a Leftist MP on Twitter. Its operation mirrored that undertaken by the trolls on behalf of R4S's clients – in involved taking part in online discussions and hiding their true identity.
Alike the Cat @ Net campaign, the one that involved launching the ukrytaslodycz.pl website aimed at something else – it hoped to change what online users think about certain issues and problems. To achieve what exactly? To benefit those who had contracted the PR agency.
Collaboration: Julia Dauksza, Reporters Foundation
Cover illustration: Alexander Weickart / Shutterstock 
Soon after we published our story on Oko.Press, Coca-Cola made a statement revealing the results of the company's internal investigation.
"We believe in open and transparent communication with our consumers and stakeholders.
As a result, our position on the sugar tax was presented clearly to the government, parliament, and other stakeholders both directly and through industry associations, statements in the media and when responding to consumers.
We do not accept the use of troll farms or fake accounts, which mislead consumers. We would never commission nor would accept the use of troll farms as part of our communication activities.
At the beginning of October 2020, we suspended cooperation with the [PR] agency R4S and launched an internal investigation. In November, after it was completed, we decided not to continue our cooperation with R4S."
Wojciech Cieśla
Co-founder and editor-in-chief at FRONTSTORY.PL, Wojciech Cieśla is an award-winning Polish journalist who, since 2016, has worked with Investigate Europe. He is the co-founder and chairman of Fundacja Reporterów (Reporters Foundation). He is based in Warsaw.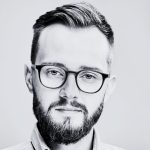 Konrad Szczygieł
Konrad Szczygieł is an investigative journalist at FRONTSTORY.PL. Previously, he was a reporter at Superwizjer TVN and OKO.Press. Since 2016, he has worked with Fundacja Reporterów (Reporters Foundation). He was shortlisted for a Grand Press award (2016, 2021) and an Andrzej Woyciechowski award (2021). He is based in Warsaw.