Investigative journalist Ján Kuciak and his fiancée, Martina Kušnírová, were murdered on February 21, 2018. The reason was Ján's journalistic work and the articles he wrote for aktuality.sk.
Miroslav Marček, the killer, and middleman Zoltán Andruskó, both of whom are serving long prison terms, confessed to their crimes. Although the Special Criminal Court also convicted the murderer's "driver," Tomáš Szabó, he insisted on his innocence and appealed. Alena Zsuzsová and Marian Kočner, who were charged with masterminding Kuciak's slaying, were acquitted by the same court in September 2020. Kočner is currently serving a 19-year prison sentence for fraud in an unrelated case.
The guilt or innocence of Marian Kočner–about whom Kuciak often wrote, infuriating Kočner–and Alena Zsuzsová, who worked as Kočner's associate and who allegedly ordered the journalist's murder at Kočner's behest, is in the hands of the Supreme Court. The prosecutor's office has not given up and appealed the Special Criminal Court's decision and is planning to present new evidence, such as a record of Zsuzsová's heartbeat, which hit a record 161 beats per minute the day after the murders, when she allegedly learnt about the crime; Zsuzsová's communications with her daughter; surveillance videos of journalists that have not yet been made public; USB keys from Marian Kočner's house; and several other pieces of evidence that have come to light in the investigation of other cases
The Special Criminal Court's decision contains a number of unconvincing arguments. In one part middleman Zoltán Andruskó is considered to be a credible witness, yet elsewhere his trustworthiness is called into question. The court also considers Petr Tóth, a former friend and collaborator of Kočner and a man responsible for monitoring journalists, including Kuciak, to be untrustworthy. According to the court, he "testified against Kočner and Zsuzsová with the desire to avoid being fairly punished for his actions."
Pavla Holcová recalls Ján's work:
I spoke with Ján Kuciak a few hours before he was murdered. He sent me a short message telling me that he had found other politicians from Smer who had been working with Italian mafioso Antonio Vadala. I never got the chance to write him back. I still regret it to this day.
We had been working on the case for more than a year, and as our publication date approached, we called and wrote each other every day. But this was far from being the first story that we had spent days and days working on. The other ones were also big, international, and just as explosive. And there was always something punk rock about our work together.
When we headed out to map the 'Ndrangheta family that had set up camp under the Tatra Mountains, we got a flat tire along the way, and we ended up getting information from locals in the pub over a few beers. The details are a bit foggy, but from what I can remember, the night ended with us singing.
When we were investigating the Panama Papers, Jáno travelled to Prague right after he finished work. He didn't have anything with him except his computer. Not even a toothbrush. Later, when he came to work on the Paradise Papers, he showed up with a sleeping bag. He slept on the floor in our office. I gave him full access to my computer overnight because I was absolutely sure that he wouldn't misuse it. I trusted him fully, and he never disappointed me.
There was also something punk rock about our first report on the working conditions of Slovak labourers building a bridge in Sweden. Jano, himself very handy, almost got hired to work on that site. When he went for an interview, they asked him if he knew how to mill and do a bunch of other things I didn't understand. But that didn't throw Jano off. His answers were to the point and convincing.
I miss him.
Cover photo: Demonstrators take part in a protest rally marking the second anniversary of the murder of the investigative reporter Jan Kuciak and his fiancee Martina Kusnirova. Slovakia, February 21, 2020. Source: DAVID W CERNY / Reuters / Forum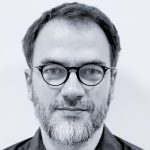 Lukáš Diko
Lukáš Diko is the editor-in-chief at the Investigative Center of Ján Kuciak (ICJK). An experienced journalist and media leader, he was previously director of news and journalism at RTVS and editor-in-chief of news at Markíza television.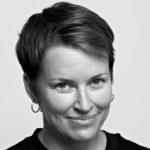 Pavla Holcova
A Czech journalist, Pavla Holcová is the founder and editor-in-chief of the Czech Center for Investigative Journalism. She is an editor at OCCRP and a member of ICIJ. She was a John S. Knight Fellow at Stanford University (2023). Pavla is the winner of the ICFJ Knight International Journalism Award and, with her colleagues Arpád Soltész and Eva Kubániová, the World Justice Project's Anthony Lewis Prize Award. She is based in Prague.