Tomáš Madleňák (ICJK), Konrad Szczygieł (FRONTSTORY.PL) 2022-01-10
Tomáš Madleňák (ICJK), Konrad Szczygieł (FRONTSTORY.PL) 2022-01-10
Paramilitary organizations from Poland and Slovakia are tightening their partnership. Members of the Slovak Recruits and Strzelec have been training together on shooting ranges and exchanging weapons. Both groups are linked to far-right and pro-Russian movements.
November 2021, a shooting range in Maleniski near the Polish town of Jarosław. A few dozen kilometers from the Polish-Ukrainian border, in a military facility that dates to the times of the Austrian Partition, two paramilitary organizations – SJS 2077 (a Strzelec or Shooters' unit) from Krakow and Slovenski Branci (Slovak Recruits) – are spending two days training combat tactics. They are here to integrate their forces and coordinate training activities. "Together we are stronger!" writes SJS 2077 on their Facebook page, sharing extensive photo documentation of the exercises. Several dozen Polish and Slovak paramilitaries are taking part in the training. 
There would be nothing unusual here if it weren't for the connections of both organizations with extreme right-wing movements in Poland and Slovakia.
SJS members were recruited from the pro-Russian far-right, neo-fascist  organization Falanga. These activists were behind a recent arson attack on the Ukrainian-Slovak border.
A Fire in Uzhgorod
In February 2018, Adrian Marglewski and Tomasz Szymkowiak, members of, respectively, SJS 2039 and Falanga – attempted to set fire to the building of the Society of Hungarian Culture (TKW) in Uzhgorod, Ukraine. Michał Prokopowicz, one of the former commanders of the Krakow unit, was the mastermind behind this operation, directing it from Poland.
The Hungarian minority living in Transcarpathia has been the target of an information war waged by the Kremlin since the outbreak of the conflict between Russia and Ukraine in 2014. Since then, the Russian media has been producing and disseminating fake news on the Hungarian minority's efforts to declare autonomy, in an attempt to provoke radical Ukrainian nationalists into attacking members of the Magyar community.
The Falanga attack was part of a series of incidents in the Transcarpathian region at that time aimed at destabilizing the region and heating up local divisions.
In court, Prokopowicz claimed that setting fire to the Hungarian centre was actually not his idea. "I received the order and the money from Manuel Ochsenreiter," testified the former commander of SJS 2039. Ochsenreiter was at that time the assistant  of German MP Markus Frohnmaier from the Alternative for Germany party, and also a friend of Mateusz Piskorski, leader of the pro-Russian party Zmiana, who has been accused of spying for Russia and China since 2018. Prokopowicz, who is also a Zmiana activist, knew Ochsenreiter from conferences and rallies. The prosecutor had evidence that Ochsenreiter provided Prokopowicz not only instructions for the attack but also the money to carry it out.
The court sentenced Prokopowicz and Szymkowiak to prison – three years and one year, respectively. Marglewski, who cooperated with the prosecution, was handed a suspended sentence. The prosecution did not manage to charge Ochsenreiter himself, who ended up dying in Moscow in May 2021.
Falanga
A month after the Uzhgorod attack, SJS 2039 expelled Prokopowicz from its ranks. In early 2020, the unit was rebranded, changing its number – from 2039 to 2077 – and its logo. The management was also changed as Tomasz Chochorek, a long-time SJS activist, became its new chief commander.
Chochorek, 24, is a former professional soldier who was photographed during firearm training wearing a patch on his uniform that read "Morituri te salutant" (a well-known Latin phrase: "Hail, Emperor, those who are about to die salute you"). 
In the past, Chochorek also participated in events organized by the neo-fascist Falanga, including the "anti-Bandera patrols" on the Polish-Ukrainian border alongside Michał Prokopowicz.
Falanga is an extreme right-wing organization. In its actions, it refers to the tradition of the pre-war nationalist and anti-semitic Falanga National-Radical Camp. Falanga activists are united by their hostility towards the USA and NATO and admiration for Putin.
July 2015. Outside the US Consulate in Krakow, Bartosz Bekier, head of Falanga, chants through a megaphone: "Israel is a Zionist creation, a Zionist bandit, for which Poles are forced to fight all sorts of neo-colonial wars in the interests of the United States. Wars that we, as Poles, do not want to fight!" Tomasz Chochorek and Jakub Strzetelski, members of SJS 2039, stand behind Bekier,holding an inverted American flag and a banner reading "STOP NATO." They shout: "No wars for Israel!"
SJS 2039 members also protested the NATO summit in Poland in July 2016. Prokopowicz picketed outside the National Stadium in Warsaw, where the summit was taking place. He opined that it was "a gathering of American imperialists". 
During Falanga marches back in November 2014, NATO flags were burned, set alight by Marcin Dul, who was associated with Falanga and at the time the commander of SJS 2039. 
In September 2015, Dul and his unit – then counting nearly 100 people – were expelled from Strzelec OSW, an umbrella organization  that brings together paramilitary groups such as SJS. 
At the time Marcin Waszczuk, commander-in-chief of Strzelec OSW, told Dziennik Polski: "We canceled cooperation with commanders who were involved in pro-Russian and anti-state activities." 
As there were several such associations in Poland, SJS joined a kindred paramilitary group – the Józef Piłsudski Shooters (Strzelec) Association based in Rzeszów. The Rzeszów group signed a cooperation agreement with the Polish Ministry of National Defence in 2015. The SJS unit from Krakow indirectly benefits from this patronage to this day.
Under the patronage of the Minister
Paramilitary organizations in Poland copy the structure and hierarchy of the professional army. Commanders are in charge of squads; units are made up of platoons. Every member, known as a "shooter" has a rank, so there are shooter commanders, inspectors, and warrant officers. 
Since 2015 the Ministry of National Defence has been working more closely with paramilitary organizations. The Law and Justice government is generously subsidizing them – between 2014 and 2017, investments increased from 9 to 12 million PLN, as we reported on vsquare.org.
Thanks to the agreement between the Rzeszow-based paramilitary organization and the Ministry of National Defence, in 2016 shooters from SJS 2039 from Krakow – the same ones who burned NATO flags – participated in the NATO military exercise, Anakonda.
A Polish Supreme Chamber of Control report published in 2018 revealed the US military's objections to the participation of paramilitary organizations in NATO exercises. "The Armed Forces Operational Commander was not informed by the Director of the Pro-Defense Affairs Office about the objections of the US Defense Attaché regarding the deployment of pro-defense organizations in the exercise areas, together with the exercising US troops," wrote the auditors. 
In September 2016, the Military Property Agency, which is subordinate to the Ministry of National Defence, leased SJS 2039 real estate at 54 Rydla Street in Krakow. It is an area adjacent to facilities used by the Polish Army. Here, SJS organizes meetings, holds lectures, and stores equipment. The Military Property Agency could not have signed the lease without authorization from the Ministry of National Defence.
The joint training session between the Slovak Recruits and SJS took place at a shooting range that was renovated with partial funding from the Ministry of National Defence.
A Meeting at Oleandrów Street
The alliance between the Slovak Recruits and SJS 2077 was officially established in June 2021. At the time, SJS 2077 posted a photo on its Facebook page in which the commander of the unit, Tomasz Chochorek, is depicted shaking hands, Peter Švrček, the commander-in-chief of the Slovak Recruits. Their meeting took place at a historic place, the Józef Piłsudski House in Krakow's Oleandrów Street. 
"Both parties recognized the opportunities and prospects for potential collaboration, which could include various types of endeavors such as combined developmental classes, joint history panels, mutual aid in the event of natural disasters of all kinds, and broad integration between our organizations," wrote SJS 2077 on its Facebook page.
SJS 2077 is supported by membership fees. It receives income from paid training sessions. For example, basic firearm training costs 300 PLN, and training for executive protection, 1,200 PLN. Chochorek boasts in a multimedia presentation that he has prepared for potential clients that his unit has been collaborating with the Ministry of National Defence since 2016. From 2014 to 2019, his unit trained 500 people.
We called Chochorek, pretending to be an employee of a private company interested in organizing firearm training for its employees. 
"We offer three levels of shooting training. The more advanced training in shooting, well, here we have a little more dynamic elements; with this weapon, we can then run around," explained Chochorek, like a true salesman. He added that the highest level of firearm training involves shooting from moving vehicles – even through windows. He also offered us rappelling courses, promising that attendees would learn how to descend buildings and rocks on ropes He also mentioned a premium offering – training in helicopter rope techniques: "It's a hard ride, from morning to evening," Chochorek concluded. The cost? Depending on the size of the group and the level of advancement, from several hundred to 1,300 PLN per person. "We are a non-profit organization, we do not run a business. You as a company can probably include this in your costs somehow. With us all the earnings go to the organization to buy better weapons, etc.,"  explained the SJS commander. 
The instructors are former or current military and security force  officers; they are certified by the Battlefield and Rescue Agency in Krakow, a NATO-certified unit that conducts combat rescue, shooting, and hand-to-hand combat training, among other things. It also offers retraining courses for military helicopter pilots. 
"The title of instructor obtained in the agency is, according to the law, a title that is recognized by other entities including state organizational units subordinate to the Ministry of National Defence and the Ministry of Internal Affairs and Administration," reads this unit's website. 
"At the agency, we provide training for the military, for the police, soldiers, police officers; employees of other services come, we train them. Our access to knowledge is fresh," boasts Chochorek. 
The Slovak Recruits
November 17, Bratislava. A protest is being held against the government and pandemic restrictions by the opposition party Smer-SD and the far-right party Republika (Republic). After the sun sets, the situation in front of the Government Office escalates, and two police officers are injured. 
While the policemen form a cordon around the building, a group of uniformed young men tries to get between them and the protesters. They are members of a "domobrana" (home defense) – a militia, the Slovak Recruits – who  have come to "protect citizens from the possible use of violence".
In July, when the borders were closed because of the pandemic, the Slovak Recruits announced they had "occupied" these crossings and claimed that members of the police and army had "willingly submitted themselves to their control".
While the Slovak Recruits have repeatedly positioned themselves in opposition to state officials, they continue to say they want to cooperate with government forces. On their website, they write, "We declare there are possibilities for cooperation… at the level of the Ministries of Education, Health, Interior, Defense, and other security and rescue services, in order to exchange skills and experience or establish defense and security cooperation".
The organization also claims to help prevent "the growing effects of extremism, racism, xenophobia, Nazism and the fascism in society".
In the past, the Slovak Recruits attracted attention by organizing lectures at schools, where they taught children to shoot blanks from assault rifles, lectured on the history of the Slavs, and showed a map that referred to Russians as part of "our nation".
In doing so, according to chief school inspector Viera Kalmárová, they "jeopardized the healthy personal and social development of students and put the formation of their historical consciousness at risk". Nevertheless, this year the Slovak Recruits continued educating children at a summer camp.
Political connections
In January 2019, the organization commemorated its seventh anniversary by organizing a march in Trnava. The speakers included Peter Švrček, the commander-in-chief of the Slovak Recruits Forces, and Ján Čarnogurský, the former prime minister of the Slovak Republic. 
"The Slovak Recruits must be treated with respect," stressed Čarnogurský, the former PM, who also served as minister of the interior and chairman of the Christian Democratic Movement (KDH).
Source: Vsquare / Wojciech Grzędziński
Čarnogurský, one of the most important dissidents during Communism, has become a major pro-Kremlin supporter, organizing protests against NATO and defending the Russian annexation of Crimea.
The commander of the Slovak Recruits insists that the organization is apolitical. "We are not cooperating with any political party. At the moment I do not even communicate with any active politician. If a militia is to exist in Slovakia, it must be apolitical, at least to the extent that it does not cooperate directly with political parties," Peter Švrček told us over the phone.
However, in 2018 he collaborated with Štefan Harabin, leader of the radical Vlasť (Homeland) party on the preparation of the "Slovak Manifesto as a vision of the development of our country".
Today, at least some members of the Slovak Recruits are connected with  far-right parliamentary parties. Kristína Ruceková is one such prominent face of the organization. She is the fiancée of Švrček and the militia group's spokeswoman.
The Slovak Recruits Facebook page often shares her content, including anti-vaccination posts from the Facebook page "Konzerva" (Konzerva, meaning tin can, is also a slang word for a conservative person). This page's content, targeting liberals, Roma people, journalists, and COVID-19 vaccinations, is created by Kristína Ruceková together with Lívia Pavlíková.
Until January 2021, Pavlíková was the main face of Kulturblog, a website, Facebook page, and YouTube channel that spread far-right propaganda. Although it pretended to be an independent media outlet, Pavlíková was a member of the Ľudová mládež (People's Youth), the youth organization of the far-right party Kotleba – ĽSNS (People's Party Our Slovakia).
A new far-right party
Kulturblog is registered as a civic association, and one of its organizing members was Milan Mazurek, a prominent MP formerly of Kotleba – ĽSNS. He gained infamy for vulgarly shouting at a Muslim family with children during a protest (at which someone from Mazurek's group threw stones) and for comments made on Facebook defending Adolf Hitler. Dávid Pavlík, Lícia Pavlíková's husband, is Mazurek's assistant.
In January 2021 Pavlíková ended her career in Kulturblog. In her own words, this happened "not completely voluntarily". In the same month, several MPs, including Mazurek, left Kotleba – ĽSNS.
In March, this group of ex-ĽSNS politicians created a new far-right party, Republika (Republic). In the same month Pavlíková and Ruceková from the Slovak Recruits created a new version of Kulturblog and named it Konzerva.
"That is the activity of my girlfriend. I can't say that I don't support her in that. I do support her, I like it, but it can't be connected directly with the Slovak Recruits," says Švrček.
Free of charge
During the Slovak National Uprising during World War II, the headquarters of the Nitra Partisan Brigade were located in the village of Hostie in Zlaté Moravce county, just outside the town of Topoľčianky. Today, the Slovak Recruits meet regularly near this village.
In the summer of 2021, the Slovak Recruits organized a week-long "Summer Military Course" in the woods outside the village. Among the advertised trainers were "instructors from the French Legion and the army". Tickets for the course cost between 100 and 130 euros, and were sold through the company ACOS (Alliance of Civil Defense Cooperation), which was founded in January 2021 by Michal Feling,a former professional soldier, instructor, and co-founder of the Slovak Recruits.
Because anyone could purchase a ticket, even non-members of the organization could attend. Those who completed the course were invited to join the Slovak Recruits without having to go through the normal admissions process.The camp was attended by the editor-in-chief of the conspiracy magazine Zem a Vek (Earth and Age), Tibor Eliot Rostás, who was convicted in October for racial defamation and instigation of national hatred.
We also went to take a closer look at the "camp". Upon arrival, we noticed several "patrols" – young men in camouflage gear, girded with knives. An olive-green pickup with the Slovak Recruits' logo on it stood in the parking lot in front of the local municipal office.
The Mitsubishi pickup was from Autocentrum Zachar, a car dealership owned by Martin Zachar, who is, according to Švrček, a supporter and a member of the Slovak Recruits. Švrček claims that the truck is in his name and that he is paying for it in installments. "We did not sign a contract, but I am fulfilling my obligations. That's why people are not afraid to cooperate with us," he adds.
We found the camp behind the village. The land was provided for free to the Slovak Recruits by the local head of the land community, Július Partl.
However, according to the cadastral register, the camp was also partially located on state-owned land. Partl knows nothing about this, claiming that the camp was situated only on his private property. "I told them that I was willing to lend it to them free of charge, but what would happen there would not bother me at all, nor did I care. So if they do something there or go somewhere else, I don't know. If they walk on state-owned land, that's no longer my problem,"Július Partl explained to us on the phone.
We checked the exact location of the camp on satellite images. In 2020, at the same time the camp took place, satellite images of Hostie and the surrounding area were being taken for the needs of the Slovak Cadastre of Real Estate.
We managed to get to the border of the camp, where we could observe dug trenches and young camouflage-clad men holding weapons resembling VZ-58 assault rifles.
A version of this Czechoslovak gun, modified to fire only blanks, could until recently be easily purchased.
Joint exercises
In autumn, cooperation between the Slovak and Polish organizations began picking up steam. First, they held a joint tactical medicine training session, and in November they practised "anti-terrorism techniques" together, and shot live ammunition at the Polish shooting range.
"We connected with a few people from Strzelec, as there are friendly relations, no ideological obstacles. The Shooters want to train to defend their homeland from Russian aggression, which is very topical. The situation is escalating; we need to prepare for defense," explains Peter Švrček, adding that such cooperation is informal: "we work together as individuals, as people who know each other."
Who exactly are these individuals? Švrček doesn't want to specify: "People can get fired because of some ideas, so I will not give names."
According to Švrček, the Slovak Recruits did not pay any fees to the Shooters for participating in the exercises and drills; they only covered the costs. "We always agreed – how much was needed, when it was necessary to pay for some costs – we always settled somehow. It's a common practice for ordinary people that when someone goes somewhere by car and petrol costs something, we always share," Švrček explains.
According to Švrček, the Slovak Recruits cooperate with several SJS units belonging to the Józef Piłsudski Shooters Association and have also taken inspiration from this Polish paramilitary organization's structure. "We learned a lot from the model of the Shooters… We started working more freely with more groups, so we can only estimate the number of [Slovak Recruits'] members at the moment. That estimate is around 150 to 200 members, but there are other affiliated groups."
When asked about the past of the Krakow-based organization,including its links to the Uzhgorod attack and Falanga, Švrček says that he did not know about any of these connections. "However, there are black sheep in every organization that need to be removed. We work with people who are definitely not pro-Russian."
For Švrček, the Polish Shooters are trustworthy partners,especially because the organization cooperates with the Polish state: "What I know is that Strzelcy are supported by the Polish ministry of defense. They are included in the security strategy in the preparation of state defense. And this information is crucial for me, as I trust the Polish institutions, which certainly vet the people they help in some way."
At the same time, Švrček claims that the Shooters are the only foreign organization with which the Slovak group cooperates: "We have none [cooperation] with other foreign organizations. We worked with groups in the Czech Republic for a while, but they radicalized, so any cooperation there was out of the question," says Švrček.
When we called Tomasz Chochorek to ask about his cooperation with the Slovak Recruits and his past involvement in Falanga actions, he first carefully checked which editorial office we were calling from, asking for the name. After a moment, he answered: "Thank you very much for talking to me. I don't have time." We then asked about his presence in an anti-Bandera patrol on the border with Ukraine in 2015. "My only and final comment in relation to all the things you are asking about is this: these matters were a long time ago, they have been resolved, I have nothing to do with them, and if you have any questions, please refer to the relevant authorities," Chochorek responded, straining his words in soldierly tones. He claimed that he has had nothing to do with organizations like Falanga for many years and that SJS 2077 has nothing to do with the former SJS 2039.
SJS 2077 did not respond to questions sent by email regarding its cooperation with the Slovak Recruits and the Ministry of National Defence and the past involvement of SJS members in Falanga actions.
by Tomas Madlenak, ICJK, and Konrad Szczygieł, Frontstory.pl
Matej Kandrík, Director of the Strategic Policy Institute STRATPOL (Slovakia), on militias in Slovakia and abroad: 
We can roughly divide militias into those that have a political profile and those that do not. Abroad, organizations with a clear political profile include the Hungarian Wolves (Farkasok), who are close with the far right, and Czech groups such as the National Militia or the Czechoslovak Soldiers in Reserve. Such groups generally seek out cooperation with regular state agencies, try to be present at schools and various public events, and comment publicly on political events. The purpose of such efforts is to promote and legitimize these groups' own activities. Non-political organizations are usually narrowly focused on military activities, training, and the preparation of their members or those interested in their activities. Examples include most Polish non-state organizations and the units of the National Defense Brigades of the Czech Republic.
A Slovak version of this article was published on icjk.sk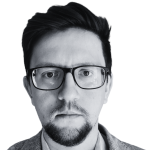 Tomáš Madleňák
Tomáš Madleňák is a Slovak journalist who has worked for the Investigative Center of Ján Kuciak since 2020. He is based in Bratislava.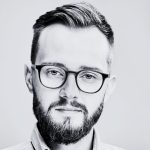 Konrad Szczygieł
Konrad Szczygieł is an investigative journalist at FRONTSTORY.PL. Previously, he was a reporter at Superwizjer TVN and OKO.Press. Since 2016, he has worked with Fundacja Reporterów (Reporters Foundation). He was shortlisted for a Grand Press award (2016, 2021) and an Andrzej Woyciechowski award (2021). He is based in Warsaw.