Mariusz Sepioło, Konrad Szczygieł (VSquare)
Anuška Delić, Samo Demšar (Oštro)
Infograhic: Anastasiia Morozova (VSquare)
Illustration: Aleksandra Ołdak 2023-11-16
Mariusz Sepioło, Konrad Szczygieł (VSquare)
Anuška Delić, Samo Demšar (Oštro)
Infograhic: Anastasiia Morozova (VSquare)
Illustration: Aleksandra Ołdak 2023-11-16
A known Polish businessman—and the former vice president of a major Polish oil company, Orlen—Cezary Smorszczewski took over a Slovenian real estate project from which Russian investors started to pull out as the full-scale invasion of Ukraine began.
Prior to that, Smorszczewski had ties to businesses connected to Mikhail Friedman.
A complex of three apartment buildings called Regentov Kvart is to be built in a picturesque district of Ljubljana: 356 apartments, more than 500 parking spaces, beautiful views, all situated by a nearby park. Once finished, the investment value should be about €65 million. The owner of and investor in the plot is Lesnep – a company from Slovenia. We have established that its business ties reach to Luxembourg, Cyprus, Poland and Russia.
In the spring of 2022—shortly after Russia's invasion of Ukraine—the majority of shares in the Cypriot company Brusnika.Abroad, which owns the company investing in the development of apartment buildings in Ljubljana, was acquired by Cezary Smorszczewski. He is a well-known Polish investor and former vice-president of Orlen. Until 2020, he was a manager and, indirectly, a shareholder in the company, in which a business group linked to oligarch Mikhail Fridman invested in.
The text is part of an international investigation Cyprus Confidential. Coordinated by the International Consortium of Investigative Journalists (ICIJ), together with Paper Trail Media, the project involved more than 270 journalists from 55 countries. The reporters analyzed thousands of documents from more than 800 companies linked to Russians who were sanctioned and moved their business to Cyprus after 2014 and 2022. After the annexation of Crimea and the attack on Ukraine, the Cypriot government assured the EU that it would do everything to clean up the financial services system that had served Russians for years. Cyprus Confidential's investigation shows that the system is still in place, and the sanctioned oligarchs are still using it. Their companies are mostly handled by Cypriot law firms.
Officially, the investor in Regentov Kvart is a company called Lesnep from Ljubljana. Its director is Slovenian Matjaz Cerjak (he has worked in Moscow real estate companies until October 2020). He also has some links to Poland: a dozen years ago, he sat on the supervisory board of the Połczyn Zdrój Spring Water Plant.
From October 2020 to March 2022, the Lesnep company changed owners. The main role in this juggling act was played by a group of companies working together under the banner of "Brusnica" (Slovenian for "cranberry"). There are a number of economic offshoots of Brusnica : Slovenia's Brusnica d.o.o. belonged at the time to the Brusnika.Abroad company, based in Cyprus – this is the company that VSquare, Frontstory.pl and Oštro journalists came across as part of the Cyprus Confidential investigation. It was founded by Russian businessman Alexei Krukovsky, owner of the Moscow-based Brusnika company.
In the complicated history of transactions, one part is essential. Within several months Lesnep was sold three times. The price ranged from 5 to 5.6 mln euro. 
In February 2022, Russia invaded Ukraine. On the 7th of March, a reference letter for Smorszczewski was received by the law firm representing Brusnika.Abroad. Two days later, the EU introduced sanctions related to the Russian invasion of its neighbour. Between late March and early April, Smorszczewski acquired a total of 90 percent of shares in the Cypriot company Brusnika.Abroad (the rest belonged to Matjaz Cerjak), which was previously owned by the Russian man Alexey Krukovsky. He paid €9,000 (in May 2023, he also bought a majority stake at the Slovenian company: Brusnica; this time for €6750). Once it is finished, the investment in Ljubljana is supposed to be worth dozens of millions of euros. 
All this means that in the spring of 2022 Smorszczewski became the main investor of Regentov Kvart in Ljubljana.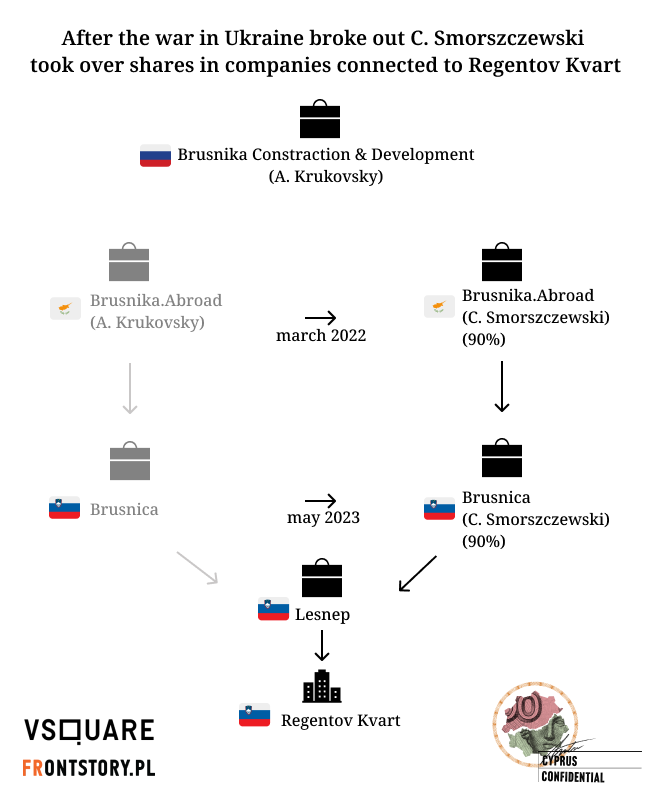 Our partners, the Russians
Why did he decide to invest in the project? In responses sent to us, Smorszczewski states that he: "treat's this investment opportunistically" and that it is his "way of doing business—buying cheap—selling more expensive" He denies any claim that he and Matjaz Cerjak entered the project as intermediaries, saving it from ties to Russian money. He states that he is a 90-percent shareholder, "real beneficial owner" of the company and "other insinuations are untrue and unsupported by facts". He adds: "But I would agree that Russian investors were under pressure to leave markets and opportunities arose. So many took advantage and bought assets at respected market value at that time. So did I."
He says the shares in the company, which owns a major real estate development, cost him a "significant amount": a few thousand euros for the shares and "many millions" for its debt. In his responses, Smorszczewski also stresses that those few thousands euros was a nominal price for a business share in a company with loans in its balance sheet. He adds that the debt was sold to him on the basis of another agreement ("for a significant amount" — he says again). But both he and Cerjak refuse to give the exact amount.
"When I was looking for investors, it was easiest to contact those with whom I had worked for the past nine years. That's why our first partners were Russians," Matjaz Cerjak admitted in an interview with the Slovenian service "Delo" in July 2023. "We bought the first Regentov Kvart project with them. However, we always wanted to connect other investors, and one of them was the current majority owner of the company, a Pole named Cezary Krzysztof Smorszczewski. Last year, when the conflict in Ukraine started ed, he was ready to step into the story instead of Russian investors." 
CEO in the fog of memories
Cezary Smorszczewski, born in 1965, is a native of Bialystok, Eastern Poland. He is a graduate of the Warsaw University of Technology, the law department at the University of Warsaw, and several foreign institutions. In the early 1990s, he worked at PGNiG, a major Polish, state-controlled oil and gas company, then landed in banking. He held senior positions at Bank Handlowy and Bank Pekao.
In 2004, he went to PKN Orlen. For three years, he was vice president of the corporation and the man in charge of foreign investments. At that time, the CEO was Igor Chalupec. In the book Rosja, ropa, polityka (Russia, Oil, Politics) he writes about the key investment of that period—Orlen's acquisition of a refinery in the Lithuanian city of Mažeikiai— and mentions Smorszczewski in the most laudatory terms. Both Smorszczewski and Chalupec portray the takeover of Mažeikiai from Russia's bankrupt Yukos oil giant as a matter of national importance. In this telling, Smorszczewski plays an important role in the negotiations. He is the one who flew to London to establish with the Russians the price at which Orlen bought Mažeikiai. As Chalupec mentions, he was consistent and kept negotiating, despite the fact that Yukos representatives would come up with new conditions. Finally, Orlen took over the refinery. 
For the people involved in the political negotiations over the takeover of Mažeikiai, however, the figure of Smorszczewski is barely a vague memory. Elżbieta Jakubiak, then head of President Lech Kaczyński's Chancellery, does not recall being in contact with Smorszczewski during that period. Nor does the prime minister at the time, Kazimierz Marcinkiewicz. Igor Chalupiec, Smorszczewski's former boss at Orlen, initially agreed to talk about him, but canceled the meeting at the last minute.
Mr. Fridman's fund
In 2007, Smorszczewski left Orlen and co-founded Alior Bank, a bank with over 4 mln clients. He then was involved with a large fund—MCI—and finally went out on his own. He invested in banking technology companies. His wife, a passionate cook, became famous with an appearance on the Polish version of the TV show Master Chef, and Smorszczewski – as he mentioned in an interview for the money.pl outlet – invested in the restaurant Senses, run by his wife.
On his Instagram, he publishes photos from his tennis practice match with one of the richest Poles, Michal Solowow. In Poland, Smorszczewski owns at least two impressive houses. Recently, he moved for a few months to  Spain. "Cezary likes to show off", his former co-worker tells us. "He likes sports cars, he likes to be talked and written about well", claims our source.
In 2018, a company called A-Cloud was established in Luxembourg (though for the first year it operated under the name EC Partners). Formally, the company's shares were held by Smorszczewski's Polish company, CKS Inwestycje, but a majority of them were actually held by Enern Capital, owned by Petr Smida. Smida is a Czech banker, longtime chairman and board member of Alfa Bank, Russia's largest private bank, owned by internationally sanctioned oligarch Mikhail Fridman.
Is Fridman's presence in this puzzle a coincidence? According to Pavel Nazariyan, a representative of Mikhail Fridman's Luxembourg-based ABH Holdings conglomerate and Fridman's business associate, the conglomerate became a major investor in A-Cloud. 
In 2018, two more companies were created: Corviglia Carry Vehicle and Corviglia Capital Fund; Smorszczewski and Smida's original company, A-Cloud, was a major shareholder in both of them. More important in Smorszczewski's Luxembourg portfolio is Corviglia Capital Fund. This was an international fund that existed to invest in fintech solutions. Its main investor, as confirmed by Pavel Nazariyan, was another Fridman's company, namely ABH Financial Ltd. registered in Cyprus and owned by ABH Holding. It invested $1.27 million in the fund in 2018 alone.
Russian oligarch on the lookout for talented people
In 2018, when Polish newspaper "Puls Biznesu" wrote that Russians were investing in the Corviglia fund, Smorszczewski denied it. Meanwhile, a month later, Reuters published a dispatch showing that a Cypriot company affiliated with Fridman was a major investor in Corviglia.
A person close to the details of the company activities confirmed that the money for the Corviglia Capital Fund came from a company of which Fridman was an ultimate beneficial owner (UBO). The source of funding was by no means a taboo subject at the company. Money from Russia was talked about openly in the fund, our source  says.
In his responses, sent to us prior to the publication of this piece, Smorszczewski said that he was never involved in "any projects related to sanctioned individuals" (at the time of the supposed Fridman's investment in Corviglia he wasn't sanctioned yet – that changed only after the outbreak of war in 2022). In the case of Corviglia, he explained, he dealt with "reputable and well received at that time in the world" investors. He also claims that the money came not from Russia but the EU area and all was supervised by Luxembourgian authorities.
As for Fridman: "I did not have any official contacts with Mr. Fridman as a director of A-Cloud and Corviglia," Smorszczewski said. According to him, the oligarch never got involved in the company and didn't sit in its governing bodies, "besides being a UBO." He also adds that Fridman "was not involved in any operational activities.""As a successful businessman, [Fridman] was always looking for talented people and giving them the opportunity to make money. I liked this approach," adds Cezary Smorszczewski.
In 2021, Corviglia Capital Fund, Corviglia Carry Vehicle, and A-Cloud were dissolved.
Regentov Kvart is stirring up opposition from local residents. Two class action lawsuits have already been filed against the development. People do not want apartment buildings 18 stories high in their quiet, green neighbourhood. "During a meeting of residents, arguments were raised and ideas put forward aimed to block the investment," – Smorszczewski comments. "Unfortunately, such a problem often occurs with development projects. It is important to act in accordance with the law."
Additional reporting: Zuzana Šotová, Hana Čápová/Investigace.cz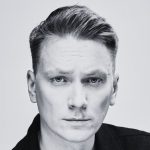 Mariusz Sepioło
An investigative journalist at FRONTSTORY.PL, Mariusz Sepioło previously published reports and interviews in Tygodnik Powszechny and Polityka, among other publications. He is the author of several non-fiction books: Clerics, Himalayan Women, People and Reptiles, and Nationalists.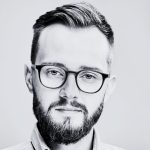 Konrad Szczygieł
Konrad Szczygieł is an investigative journalist at FRONTSTORY.PL. Previously, he was a reporter at Superwizjer TVN and OKO.Press. Since 2016, he has worked with Fundacja Reporterów (Reporters Foundation). He was shortlisted for a Grand Press award (2016, 2021) and an Andrzej Woyciechowski award (2021). He is based in Warsaw.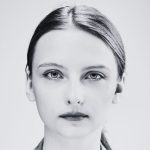 Anastasiia Morozova
A Warsaw-based investigative and data journalist at VSquare and Frontstory.pl, Anastasiia Morozova previously collaborated with leading media outlets in Ukraine (Radio Free Europe, Slidstvo.info). She was shortlisted for the Grand Press Award (2022) and was a recipient of the Novinarska Cena 2022.