Victor Orbán delivered his racist speech during an event one of whose partners was Wacław Felczak Polish-Hungarian Cooperation Institute governed by Polish authorities.
Each year, this Institute, and its counterpart in Budapest, spend millions on books, competitions, presentations of wines and perfumes, and a very elegant villa in the heart of Warsaw.
All in the name of Polish-Hungarian friendship which both countries recently and officially ended.
The original, Polish version of this article can be found on FRONTSTORY.PL
July 23, Prime Minister Viktor Orbán delivers a speech at summer university camp in Băile Tușnad. He speaks for over an hour, scaring the audience with immigration, gender ideology and George Soros troops who are hostile to Hungarians.
At one moment he says: "In the Carpathian Basin, we are not a mixed race. We are simply a mixture of peoples living in our own European home (…). We are willing to mix with each other but we don't want to become [peoples] of mixed race."
Summer university camp is held in Romania, in a region populated mostly by Hungarian minority. It is funded by Hungarian authorities through biggest government institutions, including the National Bank, Hungarian Post, and State Railways.
The only non-Hungarian partner co-hosting this event is Wacław Felczak Polish-Hungarian Cooperation Institute.
The Institute was founded in 2018 with a bill submitted by the Chancellery of the Polish President Andrzej Duda, and thanks to a Prime Minister's decree has a secured funding until 2027. It has a very spacious headquarters located in a grand villa in Warsaw. According to onet.pl, the rent costs tens of thousands of euro per month.
Institute works very closely with Wacław Felczak Foundation (Wacław Felczak Alapítvány in Hungarian) set up in Budapest in the same year. Wacław Felczak (1916-1993) was a Polish expert on Hungary, and a courier and emissary of Polish government-in-exile during WWII.
The event, made famous by Orbán's racist rant, was attended by people from the Polish Institute, as well as by Paweł Lisicki, editor in chief of "Do Rzeczy" magazine, and professor Andrzej Zybertowicz, social advisor of Polish President Andrzej Duda. All participated in a panel, discussing the "future of Polish-Hungarian friendship in light of Russian aggression in Ukraine." A friendship that clearly draws to a close, as Polish Prime Minister Mateusz Morawiecki said, commenting on Orbán's words: "Poland and Hungary parted ways."
Meanwhile, Felczak Institute is still in business, despite public declarations made by politicians. In other words, Polish-Hungarian friendship costs Polish taxpayers real money – 6 million zlotys (1,300,000 euro) a year to be exact. At the same time, Felczak Foundation in Budapest receives around 1 million euros yearly from Hungarian state. How is this money spent?
About Hungary, meaning about Germany
Both institutions bestow people of science with generous support. One of Felczak Institute's key pillars is its scholarship programme. In 2022, scholarship will be given for: learning Polish or Hungarian language, experts' and graduate students' studies, publishing texts on "Polish-Hungarian relations and Central-European relations in the context of Poland and Hungary", and for "projects popularizing professor Wacław Felczak."
One of the recently funded projects (on March 8) was a Hungarian translation of professor's Andrzej Nowak book titled "Putin.The Sources of Imperial Aggression." Nowak condemns Russian invasion on Ukraine, but is equally critical towards Western Europe. In his article published in "Gość Niedzielny" ("Sunday Visitor") he writes: "It is not Orbán's Hungary nor Scholz's Germany who are Putin's best allies, but Macron's France who didn't stop supplying Russian army with invaluable instruments of war necessary for conducting criminal acts after the invasion of Crimea."
Other scholarships were given on May 17: Maria Zima, historian from IPN (Institute of National Remembrance), received 5,700 zlotys, and Zsombar Zeöld, former cultural attaché in Poland and Ministry of Foreign Affairs and Trade official, who nowadays works with Kazimierz Puławski Foundation, got over 12,000 zlotys.
What were the grants given for? Zsombor Zeöld sent us a short summary of his project. It is a study in "diagnosing the effects of Poland's new foreign policy towards Central and Northern Europe." It is new, because it was altered by the war in Ukraine. "I haven't started this project yet," admits Zeöld. "I will visit Poland in September and October. The grant covers all expenses, including local trips and a return trip abroad, he specifies.
According to its books, Institute financed several projects in 2021 for a total sum of 1.2 million zlotys (255,000 euro). It already spent another 0.5 million zlotys (106,000 euro) in the first quarter of 2022.
Identity and books
Wacław Felczak Foundation, with headquarters in Budapest, also funds grants. In 2021, it gave 2.1 million forints (around 32,000 zlotys – 6,800 euro)) to four students of Hungarian universities, and another 3 million forints (around 35,000 zlotys – 7,400 euro) to three graduate students for conducting Polish-Hungarian research projects.
Additional money went to institutions and Hungarian authors who are planning to publish books connected with Poland (classics, science and children books, etc.)
Foundation co-organized the international conference on Karol Wojtyla's role in contemporary philosophy, and paid for the employment of a Hungarian professor of Polish Studies on Eötvös Loránd University in Budapest.
Scientist who foster Polish-Hungarian friendship meet every year (at the end of August in 2022) in Krasiczyn Castle in Subcarpathia, where Felczak Institute organizes Leader's School – Summer University Camp. In 2021, institute assigned close to 400,000 zlotys (85,000 euro) for that event alone. Marek Kuchnciński, PiS ruling party member with considerable influence in Subcarpathian region, who was named Institute's "ambassador" a year before, participated in one of the panels. Polish president Andrzej Duda wrote a letter to all participants, musing about the "Europe of homelands" in which Poland and Hungary both "want to play an important role." The event was also attended by Tymoteusz Zych who was Collegium Intermarium provost and Ordo Iuris vice-chairman at that time (he left both ultra-conservative organizations in the midst of a moral scandal).
Grants are also given to people who are further right on a political scale then PiS.
Reading a list of grant holders published in Institute's magazine, we may find a name of Piotr Motyka who likes to be called "political scientist and publicist." He is the editor-in-chief of National Media (Media Narodowe), news portal created by Robert Bąkiewicz known for organizing an annual Independence March in Warsaw (Marsz Niepodległości). Scholarship allowed Motyka to "gain knowledge" and "continue the study of Hungarian language." "It also gave me the opportunity to meet many wonderful people and experience many wondrous moments," he declares in a text published in Institute's magazine. "For this, I thank from the bottom of my heart. God bless!"
The list of "parties who received assistance in 2021" also names Pogoń Szczecin Supporters Association – Portowcy (grant of 56,600 zlotys, 12,000 euro)). In July 2022, the association posted a photo on its official Facebook fan page showing a banner with words "Volhynia 1943. We remember!" (post got 434 likes and was shared 19 times).
Couriers dash, Hungária smells sweet
Another stream of money flows to people of culture and sports.
One of the biggest events funded by Felczak Institute in 2022 is Carpathian Courier Race. This cycling race's history dates back to 1975 but it regained its lustre only recently. On the turn of April and May 2022, young cyclists from all over Europe raced on stages set from Budapest to Niedzica. It received an honorary patronage from Marshal of the Sejm, Elżbieta Witek. The event was co-funded by Industrial Development Agency (Agencja Rozwoju Przemysłu), Lotto foundation, and Lesser Poland Voivodship.
In 2021, when Polish man's football team played a game with Hungary's team during FIFA World Cup qualification stage, a giant banner was tied to empty chairs (due to covid-19 pandemic) that said: "100 years of football. 1000 years of friendship." It was ordered by Wacław Felczak Foundation from Budapest.
Even more forints flow from Hungarian budget into folk dance festival, music concert commemorating Hungarian Revolution of 1956, music album with Polish Christmas carols sung in Hungarian, wine fair organized in Hungarian embassy in Warsaw, and the showing of clothes with traditional Hungarian motives and a "Terra Hungária" perfume brand collection.
Not very popular perfumes (their Facebook page is followed by only 800 people) were created by Hungarian fashion designer Krisztina Katrics who also participated in "Trendition. Clothes without borders" project, co-funded by Hungarian-Slovakian programme Interreg (financed by EU).
Felczak Foundation strongly believes in the power of literature and cinema. It funded the Hungarian edition of Jolanta Sosnowska's book "Hetman of Christ. John Paul II's biography." Sosnowska is an author of religious books who regularly appears on TV Republika and TVP Info shows (pro-government propaganda channels).
Money for Minster Lancer
Foundation also co-funded Hungarian edition of "Solidarność 1980-1989. Polish Way to Freedom" by Ryszard Terlecki, current head of the PiS parliamentary caucus. The book, with introduction written by Viktor Orbán, was co-financed from Institute of National Remembrance's budget.
Terlecki's book was published in Poland in 2018 by a small publishing house AA from Cracow. AA also publishes books of right-wing publicist Grzegorz Górny. Wacław Felczak Foundation supported the Hungarian edition of Górny's book "Eucharistic Wonders" with a sum of 3 million forints (35,000 zlotys – 7,500 euro).
It also funded pre-production of "Wine and Blood", a documentary directed by Grzegorz Gajewski.
In a correspondence with FRONTSTORY.PL, Gajewski states that "script is ready and was approved over a year ago," but the "Foundation, for reasons unknown, is withholding the financing of filming stages." What is the film about? Director won't tell and ends conversation.
Previously, Gajewski worked for TVP. He makes documentaries with strongly patriotic themes, and runs a YouTube channel and an Instagram profile called "Warriors of Time" about historical re-enactments.
One of his latest films tells about the Battle of Komarów that took place in 1920. Gajewski acts as story-teller, dressed in a lancer's uniform. Documentary was co-produced by TVP History channel.
Lessons on "Pearl of Nations"
Both institutions invest in Polish and Hungarian education. 29 Hungarian schools received a total of 56 million forints (almost 65,000 zlotys – 13,800 euro) to finance trips to Poland as part of "Polonica Varietas" grant.
At the same time, kids from John Paul II elementary school in small village Pobiedno (its mayor is a PiS party member) learned that Wacław Felczak's legacy is "a pearl of both Polish and Hungarian nations." The same school organizes knowledge competition on Felczak and hosts Friends of Hungary Circle meetings.
Institute's money co-funded educational game "Hungarians for Poles, 1920" – a project drew up by the Battle of Warsaw Museum. It's main investor is Museum of the Polish Army, and it's being produced by AMW Sinevia company whose chairman is Andrzej Kalinowski, PiS alderman from Legionowo. Institute also organized a knowledge contest for high-school students called "Poland-Hungary – A History of Friendship." The final gala was attended by the Minister of Education, Przemysław Czarnek. One of most important projects is a free internet platform for learning Hungarian language. 
God, Orbán and Beata Szydło
Director of Felczak Institute, Maciej Szymanowski, is a former journalist and expert on Hungary. He spend the late 1980's in Hungary on scholarship thanks to Wacław Felczak's recommendation. Szymanowski worked for Czech weekly magazine "Respekt" and Polish Ministry of Foreign Affairs (was a director of Polish Institute in Budapest among other things). His articles were published in "Do Rzeczy" magazine. He also worked for Radio Wnet.
Institute's Policy Council is headed by Piotr Babinetz, PiS party politician and member of Polish parliament, who was also elected to National Media Council (Rada Mediów Narodowych) in a parliamentary vote. He lives in Rzeszów where former Marshal of Sejm Marek Kuchciński has very strong influences (Kuchciński likes to participate in Felczak Institute events and is its honorary ambassador). Babinetz submitted a special bill that was going to force city of Toruń to cede ownership (for a nominal fee of 25 million zlotys – 5,300,000 euro) of a priceless fifteen-century Naldius manuscript to Viktor Orbán. Hungarian Prime Minister was going to receive the gift at the end of his election campaign but the outbreak of war in Ukraine spoiled this endeavour.
Felczak Institute is not registered in KRS (National Court Register) and so it is not obligated to submit open financial reports, as it reports directly to government authorities. Its budget was inspected by NIK (Supreme Audit Office) officials. NIK report states that contrary to requirements of 2019 founding bill the Institute failed to create a scholarship fund and didn't hire a chief accountant.
Budapest based Wacław Felczak Foundation board of trustees (in other words, a supervisory board) is headed by Karol Biernacki, an honorary consul in Szeged. In an interview given to TVP Polonia, Biernacki said that "Viktor Orbán proposed to create the Foundation back in 2016."
Another member of the board is Franciscan Paweł Cebula, who has been living in Hungary for the past 25 years. In 2019, he appeared in a YouTube video, praising Orbán and his son, a protestant church preacher. "Hungarian Prime Minister's son gathers thousands of young people to praise God, and a son of Polish Prime Minister Beata Szydło is a catholic priest," raved Cebula and concluded: "Lord works through Orbán."
How will the rapid collapse of Polish-Hungarian friendship affect Felczak Institute in the near future? Ewelina Gołąbek, who sent the Institute's reply to our questions, seems to be very optimistic. She stresses "common" Polish-Hungarian participation in the Visegrád Group, Three Seas Initiative, EU projects, NATO, and cooperation in helping Ukrainian refugees. In her words, all those facts "speak for themselves." 
In cooperation with: Julia Dauksza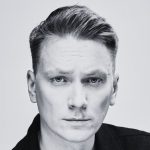 Mariusz Sepioło
An investigative journalist at FRONTSTORY.PL, Mariusz Sepioło previously published reports and interviews in Tygodnik Powszechny and Polityka, among other publications. He is the author of several non-fiction books: Clerics, Himalayan Women, People and Reptiles, and Nationalists.
Márton Sarkadi Nagy
Hungarian reporter at Átlátszó, with 10+ years experience in doing investigative reporting for various Hungarian outlets. Based in Budapest.