Hello! This is Szabolcs Panyi, VSquare's new lead Central Europe investigator, and I'm happy to introduce our re-branded newsletter, which from now on we are calling… Goulash!
It will be a mix of the best of our investigative journalism from the Visegrád region with some extras, including spicy scoops and other exclusive content and analysis from the Czech Republic, Hungary, Poland and Slovakia. 
Back in 2016, when the soon-to-be founders of VSquare gathered in Warsaw to discuss our cross-border initiative, we worked to come up with a name. Although we eventually settled for VSquare (standing for V4, the Visegrád Four countries), the runner-up name for our site—proposed by Investigace.cz's Pavla Holcova—was goulash. But no brainstorming session is ever really wasted, and the name will be served as our new newsletter.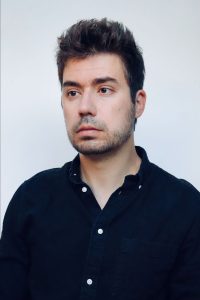 NEW INVESTIGATIONS & BLOG POSTS
HOW ORBÁN ANGERED HIS CLOSEST POLISH ALLIES. We published a deep dive into how Polish-Hungarian relations have soured. The piece features lots of behind the scenes accounts of high-level diplomatic meetings, and my personal favorite: the story of a box of shit sent to the Hungarian Embassy in Warsaw (Polish and Hungarian versions also available on Frontstory and Direkt36).
RUSSIAN SPY NETWORK IN LITHUANIA EXPOSED. Together with international partners, the investigative team at Lithuanian public media outlet LRT went after Russia's spy network in Lithuania, uncovering their work methods. VSquare is proud to publish the English version of their findings as part of our #ESPIOMATS series.
CONFUSING SMOKE AND FIRE: RUSSIAN INFLUENCE IN POLISH POLITICS. VSquare editor-in-chief Anna Gielewska explains the so-called "lex Tusk" or "Russian influence law" and why hundreds of thousands of Poles took to the streets of Warsaw to protest against the government. "Playing with false Russian fire when the real Russian bombs burn Ukrainian cities isn't the product of Russian influence, but it does play right into Putin's hands," Gielewska writes.
NOT GUILTY AGAIN: SLOVAK OLIGARCH ACCUSED OF JÁN KUCIAK'S MURDER ACQUITTED. In a verdict upsetting to the journalistic community, a Slovak court ruled that Marian Kočner is not guilty of ordering the murder of investigative journalist Ján Kuciak. Meanwhile, his accomplice, Alena Zsuzsová was sentenced for 25 years in maximum security prison. In its absurd reasoning, the court stated that Zsuzsová arranged the murder for the benefit of Kočner, but without the oligarch's knowledge. ICJK.sk is reporting on the verdict and its context.
SPICY SCOOPS 
There is always a lot of information we hear that we find interesting and newsworthy but still don't publish in our investigative reporting. At least, that was the case until Goulash. We're happy to now be able to share some of our scoops, fresh and corroborated. In this edition, we focus on Hungary.
PRO-ORBÁN EDUCATION INSTITUTE TO EXPAND TO WASHINGTON DC AND LONDON. Mathias Corvinus Collegium (MCC), the Orbán government's main educational institution, is on an expansion spree. The "talent management" institution headed by Prime Minister Viktor Orbán's political director, Balázs Orbán (no relation) has recently acquired a private university in Vienna and started operations in Dunajská Streda, Slovakia, too. However, according to a source within MCC, that's not all: they are also preparing to open local centers in Washington DC and London. As MCC's main goal is to recruit a new generation of supporters and potential workforce for the Hungarian government, these foreign expansions could be seen problematic by those target countries.
V4 AND CZECH-HUNGARIAN RELATIONS EXPERIENCING TROUBLES. In July, it will be the Czech Republic's turn to assume the Visegrád Group's rotating presidency According to Czech foreign policy experts, however, the Czech presidency's official agenda still hasn't been approved by one of the Visegrád countries… You guessed it: Hungary. The experts say it's clearly another sign of souring relations inside the regional cooperation.
HUNGARY FREES UKRAINIAN POWS WITHOUT KYIV'S KNOWLEDGE. In a bizarre move, the Hungarian government, in cooperation with the Russian Orthodox Church, allegedly freed 11 Ukrainian prisoners of war of ethnic Hungarian background and transferred them to Hungary. Both the Russian church and Hungarian Deputy Prime Minister Zsolt Semjén confirmed this in public statements. The Ukrainian government, for its part, claimed that they had not been informed at all of this move. However, as VSquare has learned from a Ukrainian government official involved in Hungary-related issues, Viktor Orbán's government still refuses to share any kind of information with them on the status of these Ukrainian men. 
This means that Kyiv had not even been informed afterwards, and that not even the names of their own freed soldiers was shared with the Ukrainian government.
INTERNAL BATTLES IN ORBÁN'S CABINET. Hungarian Prime Minister Viktor Orbán's new favorite minister, head of the Ministry of Economic Development Márton Nagy, is engaged in a turf war with Minister for Construction and Transport János Lázár, a former high-ranking government official told me. Most recently, they debated over who should oversee logistics/transportation related issues. Some weeks ago, Lázár became so upset that he sent a letter to some fellow cabinet ministers complaining about his colleague. Internal rivalries already led to the resignation of former Minister of Technology and Industry László Palkovics in late 2022. The portfolio of Palkovics's ministry was quickly divided up between Nagy and Lázár, but now the two ambitious ministers are going against each other.
BREWING IN THE BOTTOM
ACCUSATIONS OF FOREIGN INTERFERENCE AS SLOVAKIA GEARS UP FOR ELECTIONS. International media largely missed the latest developments of Slovakia's election campaign, but VSquare partner ICJK.sk's Tomáš Madleňák is here to sum up recent accusations and counter-accusations of Russian and "NATO" meddling:
"Slovakia's highest constitutional officials received classified intelligence originating from an allied country's intelligence agency about Russia's attempt to manipulate the elections, former Minister of Defence Jaroslav Naď  announced in a television discussion on TV Markíza on May 28. Naď is now a member of the National Council for Democrats, a new non-parliamentary party with little popular support, led by former PM Eduard Heger.
'We received intelligence information from abroad, disclosing the exact name of a person, time and place when a citizen of Slovakia was in Russia to receive financial resources for the benefit of the Smer political party, for the manipulation of elections,' Naď stated.
A week later, former Prime Minister Robert Fico's Smer party came up with a counter-accusation, this time alleging that  it is NATO that is preparing to manipulate the elections via a PR campaign aimed at increasing popular support among Slovaks for military aid to Ukraine. Fico cited a public procurement notice by NATO for a campaign titled 'Why Ukraine matters'' as evidence. As Smer is opposed to providing military aid to its attacked neighbor, Fico is trying to present this effort as an "unprecedented intervention by NATO in the pre-election campaign" aimed at "diverting the voters of Smer-SD from their opinion on Ukraine." This is just the latest in a series of pro-Russian, conspiratory, and/or anti-Western moves by Fico and Smer." 
This was VSquare's first Goulash newsletter. I hope you gobbled it up. Come back soon for another serving of Goulash!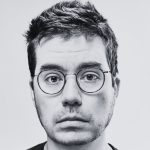 Szabolcs Panyi
VSquare's Budapest-based lead investigative editor in charge of Central European investigations, Szabolcs Panyi is also a Hungarian investigative journalist at Direkt36. He covers national security, foreign policy, and Russian and Chinese influence. He was a European Press Prize finalist in 2018 and 2021.