A former close aide to Slovak then-Prime Minister Robert Fico was in a relationship with her Hungarian counterpart, who at the time was also secretly an informant for Hungarian counterintelligence. Their relationship has raised questions about national security in Hungary, as she worked for a foreign government, after he was promoted to a position of State Secretary at the Hungarian Ministry of Foreign Affairs and Trade (MFA). In Slovakia, their relationship was as yet unknown. The two former aides had good careers in Hungarian politics and Hungarian oil company MOL, respectively, but are also involved in the practice of buying up real estate in Slovakia.
Levente Magyar was a bureaucrat working as part of the Hungarian Prime Minister's staff when he met Viera Teťáková, a staff member for the prime minister of neighboring Slovakia. They fell in love and got married. Viera Teťáková —now Viera Magyar—gave up her career in the Slovak government in 2015 and then started working for Hungarian oil company MOL.
Her husband has since enjoyed a rocketing career in Hungarian politics. Once a member of the Hungarian prime minister's staff, he has grown to become the State Secretary of the Hungarian Ministry of Foreign Affairs in 2014 and then even a deputy foreign minister in 2017—a position he still holds today.
His relationship to the former Slovak aide to the former Slovak Prime Minister is known in Hungary, as it has been at the center of a controversy in 2016 related to the national security vetting he underwent when he became State Secretary. The controversy did not affect his career at all.
In Slovakia, Viera Teťáková became known to the general public only via tabloid speculations about an alleged romantic relationship she might have had with then-Prime Minister Robert Fico in 2014. Speculations were based on the fact that she accompanied Fico as a chief of his protocol not only to state visits, for example to the White House in 2013, but also to personal events such as Fico's 50 birthday party.
She was a close aide of the Slovak prime minister while she was dating Levente Magyar, who, as a new VSquare investigation with our Slovak partner ICJK.sk reveals, was not only a Hungarian bureaucrat but also a so-called "secret connection" who provided information for the Hungarian counterintelligence agency, the Constitution Protection Office (AH).
This article's Slovak version is published on ICJK.sk
"It's a security risk," says Andrea Michalcová, security analyst and director of the Prague-based Center for an Informed Society, about the fact that a close aide to the former Slovak PM had a relationship with an informant of Hungarian national security services. "It may have been a direct threat to the sovereignty of the Slovak Republic, because an important person in the office of the government could knowingly or unknowingly be helping in espionage for another country. And in the case of Hungary, we are not sure whether these reports are not reaching Russia, for example," she explains.
After leaving her Slovak government job, Teťáková started working for Hungarian oil company MOL. One of her former colleagues from MOL told VSquare reporters that "she was a decent worker who did try to contribute" to the company's success, but within MOL's leadership "there was an automatic reflex not to let her close to more sensitive issues."
Both she and her husband seem to be also interested in real estate, especially the purchase of real estate in neighboring Slovakia—in the husband's case, by a Hungarian state-owned foundation he chaired personally. The deals and transactions initiated by Levente Magyar were also often researched beforehand by the Hungarian foreign intelligence agency, the Information Office (IH), of which he had oversight in his position as Deputy Ministry of Foreign Affairs and Trade since 2018. His wife, Viera Magyar, owns a private Slovak company, which bought real estate on the Slovak-Hungarian border in 2021. Viera Magyar did not reply to our questions regarding whether she knew her now-husband was an informant for Hungarian counterintelligence when she was dating him, or about the nature of her real estate deals nowadays.
Former Slovak PM Robert Fico did not respond to our questions about why he employed Viera Teťáková (Magyar), who started working at the Office of the Government in 2006 when he first became Prime Minister; what the nature of their relationship was; and whether he knew her boyfriend, and later husband, had links to Hungarian counterintelligence. Meanwhile, Fico has been tasked to form a new government after his SMER-SD party won the Slovak parliamentary election on September 30.
The Office of the Government of Slovak Republic did not reply to our questions about the employment of Viera Teťáková (Magyar); about whether her superiors knew that she was in a relationship with her Hungarian counterpart; and whether the Office was informed by Slovak intelligence agencies or anyone else that this Hungarian counterpart was, in fact, linked to a Hungarian national security agency.
The Hungarian MFA did not respond to our inquiry. The Hungarian Prime Minister's Cabinet Office, which currently oversees both Hungarian intelligence and counterintelligence, did not reply either.
Building closer ties
It was in 2016 that Hungarian weekly HVG revealed Magyar and Tetaková's marriage. At that time, Magyar was already an MFA state secretary in charge of economic affairs. The article, which claimed that the Hungarian MFA started appointing people for senior positions whose national security vetting would normally indicate risks, mentioned Magyar's appointment as a prime example due to his wife's work for the Slovak government. "The state secretary does not wish to comment on family matters," the MFA told the weekly at the time.
The Slovak Prime Minister's Office, meanwhile, repeatedly stressed to HVG that Teťáková has not worked at the Prime Minister's Office since February 28, 2015. She was appointed to the protocol department in 2006, the year Robert Fico and his Smer-SD party first came to power, shortly after she graduated from the infamous Moscow State Institute of International Relations (MGIMO), then took over the leadership of the PM's protocol office in 2010. And while Teťáková used to describe herself as a protocol adviser in her Linkedin profile, the Prime Minister's Office claimed that she had never actually advised Fico. As if to mock HVG's inquiry, the Hungarian MFA also added in its response to the outlet that while "Levente Magyar's wife has no legal relationship with any government" as she's not a government advisor, she "raises her child at home, and gives her advice on how to behave."
In Levente Magyar's annual financial disclosures, Teťáková first appears as his wife, already named Viera Magyar, in his statement for 2015. While Slovak tabloid media reported multiple times in 2014 about Teťáková and Fico's close work relationship—for example, Slovak media published that she organized Fico's 50th birthday party and shared photographs of the two together—her relationship with and subsequent marriage to Levente Magyar went unnoticed.
While Viera Teťáková worked as Fico's protocol chief, Levente Magyar became deputy head of Prime Minister Viktor Orbán's international staff in 2012, and then as deputy state secretary in charge of international affairs at the Hungarian Prime Minister's office. According to the sources close to Magyars, the two got to know each other while doing things like arranging their respective prime ministers' meetings, for example.
"This was real love, and their relationship quickly became instrumental in building closer ties between the two countries. Magyar and Tetaková, for example, played a role in opening multiple new border crossings on the Slovak-Hungarian border in the early 2010s," a former senior Hungarian MFA official told.
Secret connection
Both this source and the one close to Magyar flatout denied the allegation that Viera Teťáková posed any threat to Hungarian national security, stressing that she even gave up her career as a Slovak government official. However, they fell short of offering an explanation as to how Levente Magyar managed to pass his national security screening. Hungary's civilian counterintelligence agency, the Constitution Protection Office (AH), is tasked with carrying out national security vettings. According to former Hungarian national security officers, under normal circumstances, a partner or spouse working for a foreign country's prime minister is a red flag and a risk to Hungarian national security, and no such appointments should be allowed.
However, there is an explanation to how Magyar got away with marrying Fico's close aide. According to multiple sources with knowledge of Magyar's ties to national security agencies, he had been recruited as a secret connection, or informant, for AH. He was not a trained undercover officer but a simple low-level asset, who, on the surface, enjoyed an extremely fast career in government. In 2007, at the age of 20, he started out as an intern working for Viktor Orbán's Fidesz party in parliament. After Fidesz came to power in 2010, he spent two years at the Ministry of National Economy before moving to the prime minister's office in 2012, then becoming deputy state secretary at the age of 25.
The sources didn't offer further details about when exactly Magyar was recruited as a secret connection, what kind of information he provided, and for how long. They also did not tell whether his tasks were related to Slovakia or not. But they added that—in line with the usual practices of national security agencies—he must have ceased operating as a regular informant the very latest when he became state secretary in October 2014. While it is fully acceptable that career national security officers—even those who operate undercover—become mid-level government officials, since Hungary's democratic transition, those who only worked as informants or assets to national security agencies must end such cooperation, at least officially, when promoted to higher office. The reason for this is to avoid national security agencies secretly influencing the government by having their assets placed in senior decision-making positions. This doesn't mean, of course, that informal ties have to be cut.
Magyar's quick rise continued with another promotion in 2017, at the age of 30. Although he remained a state secretary, he received a much wider portfolio by becoming deputy foreign minister to Péter Szijjártó, a position he still holds to this day. Multiple sources with deep knowledge of the Hungarian MFA's inner workings described Magyar as the person who de facto runs the ministry as an organization, as Szijjártó himself is busy traveling constantly, conducting meetings, and giving interviews. Meanwhile, Magyar has also shown regular interest in Slovak-Hungarian issues, participating at relevant events between the two countries, and getting involved in economy and trade related topics concerning Hungary and Slovakia.
Rivalry between the branches
In 2018, Hungary's foreign intelligence (IH) was detached from the Prime Minister's Office and became subordinate to the MFA. During that transitional period, Levente Magyar played an important role in overseeing the intelligence agency, according to a source with knowledge of the MFA's inner workings. Magyar started giving direct orders, setting tasks with close deadlines, and showing an overall interest in IH's operations. There was even an interregnum period for a few months—after IH's leadership was practically sacked but before a new director-general was appointed—when Magyar's influence as deputy MFA was crucial.
To IH's staff, it quickly became obvious that Magyar maintains close ties to the Ministry of Interior, and represents their interests. "Magyar quickly earned a reputation for doing the bidding on behalf of [Minister of Interior] Sándor Pintér. There was no question that he's taking and passing on orders from Pintér," a former Hungarian intelligence officer added. The explanation among IH's leadership of Magyar's eagerness to serve a minister's interests other than his own was that "the Ministry of Interior possesses information about Magyar's previous activities, and some of these are directly linked to his Slovak wife." The source did not provide information to support that claim. Given the longstanding rivalry between IH and the Ministry of Interior-subordinated counterintelligence (AH), IH's staff had serious reservations about Magyar as one of their new bosses.
However, according to multiple sources with deep knowledge of the MFA's inner workings, Magyar also serves as somewhat of a counterweight to Péter Szijjártó, who is seen as the Orbán government's most pro-Russian member. "His presence in the foreign ministry means that he can always keep an eye on Szijjártó," one of the sources added. Magyar's name was also floated as possible Hungarian ambassador to Washington DC in spring 2020. Compared to his superior, he is seen as a more Western-oriented politician who not only speaks almost perfect French, English, but also knows German and Spanish. Unlike foreign minister Péter Szijjártó, Magyar has not been vocally supportive of Russia; moreover, he visited Ukraine—Szijjártó has not—and even went to Bucha during that trip.
From intelligence to real estate agent
As deputy foreign minister, Magyar started giving direct orders to Hungarian foreign intelligence on a number of issues, and the purchase of real estate in Slovakia since the late 2010s was among them, according to sources with deep knowledge of the Hungarian MFA's internal workings. Multiple times, Magyar allegedly requested that IH collect information about possible acquisitions, which IH carried out by gathering intelligence both from open source material—Slovak company or real estate registries and databases—and also from local assets and informants. Some such tasks allegedly included uncovering ownership structures, assessing value, and looking out for business opportunities.
"IH carried out these tasks, although the agency understood that these acquisitions were not necessarily serving Hungarian national interest but rather some private interests," a former Hungarian intelligence officer added. The source explained that, despite IH's participation in searching for suitable real estate for sale in Slovakia, these acquisitions were not initiated by IH, nor did they serve any Hungarian intelligence gathering purposes. (The Hungarian Prime Minister's Cabinet Office which currently oversees IH did not react to our questions.)
"Regardless of the friendship between Fico and Orbán, Slovakia and Hungary are countries that are at odds at the level of intelligence services. These are two countries that traditionally spy on each other," the former Hungarian intelligence officer said, stressing that the real estate purchases were still a completely different story, as these were purely about business.
Real estate is being bought in Slovakia and other countries around Hungary via the Foundation for Preserving Built Heritage in Central Europe (KEÉÖMA), which was established by the Hungarian parliament in 2021. As VSquare partner Atlatszo.hu has reported, the foundation also purchased two other previously state-owned companies, Manevi Ltd. and Comitatus-Energia Ltd., which already owned property abroad and through which further buying was conducted. Levente Magyar, from his position of deputy foreign minister, became the chair of the Board of Trustees of the foundation.
After the Hungarian election in April 2022, the oversight of the national security agencies was changed again, and the MFA was stripped of IH. Magyar no longer has control over Hungarian foreign intelligence. The spending spree on buying real estate via the KEÉÖMA Foundation, however, did not stop, as was revealed this year by Slovak and Hungarian media. Manevi SK, a Slovak subsidiary of Comitatus-Energia Ltd, and therefore of the foundation, bought a cultural heritage townhouse in Bardejov, Slovakia in March 2023. According to Atlatszo.hu's tally, the Hungarian state-owned foundation, led by Levente Magyar, currently owns 26 properties in five countries neighboring Hungary. Majority of these real estates—14 out of 26—are located in Slovakia.
Meanwhile, it seems that Levente Magyar's family also developed a taste for the real estate business. His wife Viera Magyar (formerly Teťáková) owns a company in Slovakia. Visegrad invest Inc has existed since 2015 and seems to be active, claiming a yearly turnover of tens of thousands of euros. According to its yearly financial statements, in 2021, it gained ownership of a real estate worth €214,415. And according to Slovak land registry, since 2021, the company, owned by Viera Magyar, owns real estate in Vyškovce nad Ipľom.
The building stands directly at the border between Slovakia and Hungary, and in all likelihood used to belong to a border guard who used to be stationed at the border crossing of Vyškovce nad Ipľom–Tésa. We tried to contact Viera Magyar to ask her why she decided to buy this specific property and what her plans for it are but she did not answer any questions, which we sent via her social media accounts.
By Hungarian law, the financial disclosures of spouses are not public hence we don't know what other real estate she may own directly in Hungary. From Levente Magyar's 2023 disclosure we can only see that he also submitted additional disclosures for a spouse and children living in his household.
Cover illustration based on photo of Viera Teťáková and Prime Minister of Slovakia Robert Fico at the summit of the Visegrad Group countries and the Swiss President in Bratislava, 09.12.2014. Source : Krystian Maj / Forum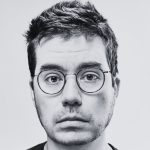 Szabolcs Panyi
VSquare's Budapest-based lead investigative editor in charge of Central European investigations, Szabolcs Panyi is also a Hungarian investigative journalist at Direkt36. He covers national security, foreign policy, and Russian and Chinese influence. He was a European Press Prize finalist in 2018 and 2021.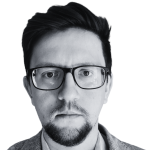 Tomáš Madleňák
Tomáš Madleňák is a Slovak journalist who has worked for the Investigative Center of Ján Kuciak since 2020. He is based in Bratislava.