Hello, and a warm welcome to both our old and new subscribers! Before the summer holidays kick off, I'm bringing you the second serving of Goulash, VSquare's new newsletter. I've collected our most recent investigations from the Visegrád region from the past weeks and spiced them up with some scoops—mostly focusing on the recent Visegrád Group prime ministerial meeting—plus a short interview on the 10th birthday of our Czech partner site. We may or may not go on a short break for the summer (in journalism, you never really know), but we will be back with more investigations, and more goulash, in a few weeks for sure. – Szabolcs Panyi, VSquare's lead Central Europe investigator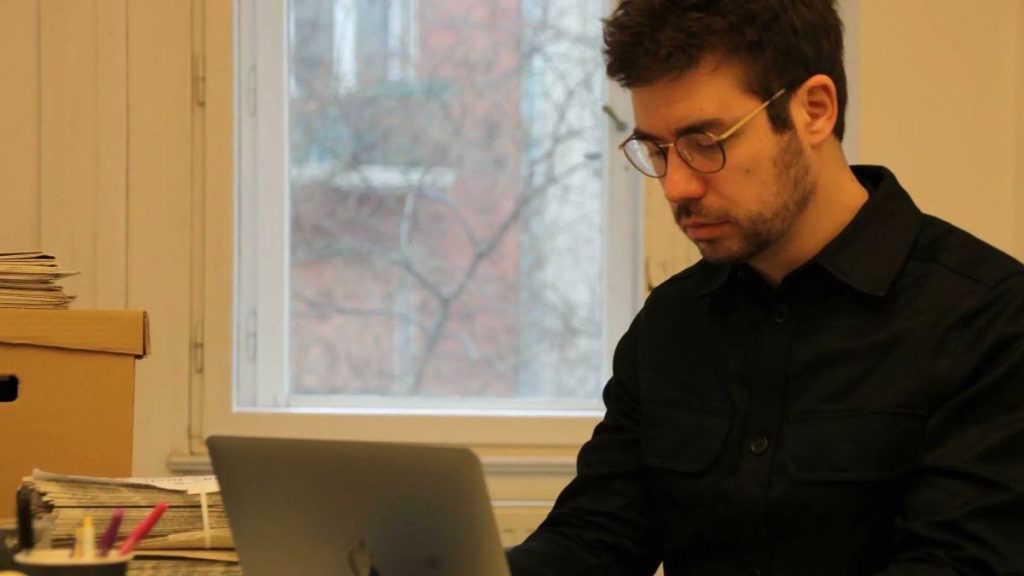 Back in 2016, when the soon-to-be founders of VSquare gathered in Warsaw to discuss our cross-border initiative, we worked to come up with a name. Although we eventually settled for VSquare (standing for V4, the Visegrád Four countries), the runner-up name for our site—proposed by Investigace.cz's Pavla Holcova—was goulash. But no brainstorming session is ever really wasted, and the name is now  served as our new newsletter.
MEDICAL DISINFORMATION AND MILLIONS HIDDEN IN TAX HAVEN. Famous Polish alt-med influencer Jerzy Zięba has hundreds of thousands of fans on social media, and he's making good money off of his followers. This Frontstory.pl investigation reveals how a business circle with Zięba in its center makes a fortune by selling dietary supplements—and by avoiding taxes as millions of euros are flowing from companies tied to him into a tax haven. Meanwhile, Zięba is already facing charges in Poland for selling medicinal products without proper permits. (Polish version also available on Frontstory.pl.)
LEAKED DOCUMENTS REVEAL HUNGARY'S EMERGING ROLE AS A EUROPEAN HUB FOR CHINESE CHEMICALS. According to Hungarian government documents I've obtained for this Direkt36 story, the Orbán government is close to reaching an agreement with China to transport most of the Asian country's chemical production destined for Europe by rail through a Hungarian hub. Under this agreement, one of the locations for this European distribution hub of as much as 2 million containers of chemicals per year would be in Budapest. The investigation upset locals, triggered serious opposition, and forced politicians in the Hungarian capital to act by passing new regulation in the city council to undermine the Chinese plans. (Hungarian version also available on Direkt36.hu.)
HUNGARY LET HIM SPY FOR RUSSIA, SLOVAKIA DIDN'T. Hungary's counterintelligence didn't seem to be bothered at all by the fact that Anton Goriev, a Russian GRU officer under diplomatic cover, networked for years with Hungary's radicals in the 2010s. My latest spy story from our #Espiomats project follows the career of Goriev from his early days in a GRU SIGINT military unit in the Far East of Russia to Bratislava, from where he was expelled by the Slovak government for espionage in 2022. ICJK.sk and the Dossier Center also contributed to this original VSquare investigation. (Slovak version available on ICJK.sk.)
PUBLIC INFORMATION REQUESTS IN EUROPE: TRANSPARENCY DELAYED IS NOT TRANSPARENCY AT ALL. One of the main sources of information for investigative journalists are so-called public information requests. However, national freedom of information laws differ from country to country in the European Union. A Civio.es-led investigation by members of the European Data Journalism Network (EDJnet) examined how public information requests work in practice, and found problems ranging from public institutions asking for serious amounts of money in return for the information to arbitrary refusals or years of administrative litigation.
SPYING ON JOURNALISTS JUSTIFIED BY "NATIONAL SECURITY"? Even after the Pegasus spyware scandal of 2021 and findings by the 'Pegasus Project' that multiple EU governments have been surveilling journalists, it now seems that countries such as France, Germany and the Netherlands are totally fine with approving such behavior. In a worrying development, many governments are pushing for an exemption in the new European Media Freedom Act (EMFA), which would give states the power to monitor journalists' electronic communications. Investigate Europe's report on VSquare.
MORE TO READ FROM OUR PARTNERS
POLAND KNEW ABOUT ANDROMEDA. Frontstory.pl revealed that a yacht called Andromeda, which, according to German investigators, could have played a role in the blowing-up of the Nord Stream gas pipelines, stopped in Poland's Kołobrzeg during a cruise in September 2022. The Polish Prosecutor Office admitted that the crew was checked by the Polish Border Guard. (Text in Polish.)
HOW DO DISINFORMATION SITES MAKE MONEY? THEY LIVE ON ADS AND DONATIONS FROM FANS AND SECRET SPONSORS. Spreading disinformation and Russian propaganda can be a very profitable business model, new analysis conducted by ICJK.sk together with infosecurity.sk and Prague Security Studies Institute unveils. For a long time, several of the largest disinformation portals in the country were suspected of receiving funding from the Russian Federation. (Text in Slovak.)
GOODBYE, CZECH REPUBLIC! ONLY A FEW DOZEN CZECHS ARE PHYSICALLY MOVING TO RUSSIA, BUT THOUSANDS ARE ALREADY VIRTUALLY BASED THERE. Investigace.cz reports on the subculture of Putin-loving Czechs who have recently moved to Russia, either physically or virtually through spending time on the Russian social network VKontakte and other online platforms. Some are facing problems with visas, but one man even claims to be fighting in the Russian army. (Text in Czech.)
HUNGARY'S NEW ANTI-FRAUD AUTHORITY REFUSED TO DISCLOSE CONTRACTS. The country's new anti-corruption authority—recently set up by the Orbán government in the hope that EU funds for Hungary would be unblocked—changed its mind after Atlatszo.hu published a story on how they hand-picked some contractors instead of launching regular public procurement processes. This is the authority that, in theory, is supposed to be in charge of making sure that Hungarian procurements are not rigged. (Text in English.)
A CLOSE ACQUAINTANCE OF SZIJJÁRTÓ ACQUIRED THE COMPANY THAT IS BUILDING A FACTORY IN KECSKEMÉT. Hilti, a Liechtensteiner corporation, has received HUF 1.1 billion (EUR 2.9 million) in non-refundable state subsidies for building a new factory in Hungary. The funds were awarded by an agency overseen by foreign minister Péter Szijjártó. However, Hilti then contracted a local construction company, which, in the meantime, has been taken over by Szijjártó's former chief of staff and close friend, Direkt36.hu reveals. (Text in English.)
And some good news: VSquare's Slovak partner Investigative Center of Ján Kuciak (ICJK.sk) has received the 'Press Freedom Prize by the German Media Association of the Free Press (Medienverbands der freien Presse). Gratulujeme! 
SPICY SCOOPS 
SIGNS OF DISINTEGRATION AT V4 LEADERS' SUMMIT IN BRATISLAVA. On June 26, leaders of the Visegrád Four group gathered in Bratislava as Slovakia was passing on the group's rotating presidency to the Czechs. According to multiple sources either present or with knowledge of the negotiations, the prime ministers had little appetite for deepening their cooperation. Leaders of the four countries all appeared visibly uninspired. One observer pointed out the absolute lack of chemistry between populist-right wing Hungarian Prime Minister Viktor Orbán and new interim Slovak Prime Minister Ľudovít Ódor, a liberal technocrat—despite the fact that Ódor is also ethnic Hungarian. 
CZECH-POLISH TENSIONS OVERSHADOWED THE V4 MEETING. Czech Prime Minister "Petr Fiala didn't want this meeting at all," a source with knowledge of the discussions said. A few days earlier, Poland's governing Law and Justice party kicked off the election campaign with a huge rally next to Turów, where there is still an unsolved dispute with the Czech government about a local coal mine that keeps polluting the environment. "That move clearly wasn't welcomed by Fiala, who also distanced himself from [Polish Prime Minister] Morawiecki, even if military help to Ukraine was a uniting topic. Czech officials unofficially say that, as we go further into the campaign, tensions between the two countries can escalate," according to a Polish foreign policy expert.
POLISH GOVERNMENT SEEMS UNINTERESTED IN V4. "The V4 PMs meeting was marginalized in politicians' narratives later on, same as in the media. What's interesting here is the fact that even Polish public media controlled by the government treated this event as unimportant, which is something new," a Polish foreign policy expert said. Instead, Morawiecki's government is focusing on the upcoming NATO summit in Vilnius and the Bucharest Nine [B9] meetings, "which [are] way more flexible when it comes to cooperation." According to the expert, "the V4 in Bratislava was treated as a must-be-done meeting in a PM's calendar. And honestly? Even his face was expressing that he would rather be somewhere else." 
VISEGRÁD PARTNERS GAVE UP PRESSURING ORBÁN. Of course, the V4's greatest internal rift is still between Orbán and the rest, due to the Hungarian prime minister's hostility towards Ukraine (read our previous article on how Orbán's pro-Russian position has undermined the alliance between Poland and Hungary). According to a source with knowledge of the V4 leaders' discussion, Orbán reiterated to his partners that Hungary's support for EU financial aid to Ukraine is still conditional on the removal of Hungarian OTP bank from Ukraine's list of international sponsors of terrorism, and no breakthrough was achieved. One of Orbán's other controversial positions is the blocking of Sweden's NATO accession (read our previous analysis on his possible motives). However, none of Orbán's V4 partners have actually pressed the Hungarian PM about that issue in Bratislava.
HUNGARY NOT SCRUTINIZING SUSPICIOUS ANTENNAS ON TOP OF THE RUSSIAN EMBASSY. In April, VSquare and partners uncovered how Russian diplomatic facilities all across Europe deploy surveillance equipment on their sites, frequently atop their buildings. Hungary is no different. We photographed numerous antennas and a container that resembled a garden shed on the roof of the Russian Embassy in Budapest. In the aftermath of our and our partners' reporting, authorities in multiple countries started to scrutinize the antennas and containers. Hungary did not. According to my official correspondence with the Budapest mayor's office, the district mayor's office, and the local government authority, all are occupied pointing fingers at each other and claim it's not their responsibility to act—or don't even reply to my inquiry. 
The Cabinet Office of the Prime Minister downplayed the threats posed by the Russian Embassy's intelligence gathering, claiming in a statement that "national security agencies have not observed any indications of telephone interception, and if such interception were to occur, they have all the capabilities to detect and prevent it." However, a diplomat of a NATO country whose embassy is quite close to Russia's in Budapest told me that they are extremely cautious with how they use their mobile phones, due to the nearby Russian compound's signals' intelligence capabilities.
POLAND IS NOT TAKING ACTION EITHER. As we revealed, in Warsaw, specialized equipment for signals intelligence has been mounted on the roof of the Russian diplomats' apartment building. While our findings made it to the national news, Polish authorities still haven't taken any visible action. The Polish foreign ministry explains that "the use of radio transmitters for communication in the performance of diplomatic and consular functions, whether in the terrestrial or satellite system, on the territory of the Republic of Poland is possible subject to the approval of the Office of Electronic Communications (UKE)". However, the office claims that the Russian embassy "has not applied to the Office of Electronic Communications for permission to use radio frequencies in Poland."
NEW CZECH AMBASSADOR TO BUDAPEST. Career foreign policy government official Eva Dvořáková will assume her post as Czech ambassador to Budapest at the end of summer 2023, Czech foreign policy experts told me. She was most recently head of the Czech foreign ministry's Eastern Europe department and has a wide knowledge of both Hungary and Central Europe. Previously, in the 2010s, she served as Czech Deputy Ambassador to Germany, among others. Meanwhile, outgoing Czech Ambassador to Budapest Tibor Bial told me that he's taking a break and leaving public service after 13 years of different postings at the Czech Embassy in Budapest. Currently, he's writing a book in Hungarian on a "regionally renowned Czech historical figure" and will then work in the private sector in regional strategic industries.
SLOVAK ANTI-ABORTION WEBSITE ATTACKS DOCTORS. In Slovakia, a new website potratari.com (which could be translated as "abortionists") was launched with the apparent mission of naming and shaming all medical practitioners who perform abortions. "We must push the actions of these 'doctors' to the margins of society and motivate them to stop killing unborn children. Because what they are doing is deeply disgusting and immoral. If they give us a promise that they will no longer perform or advocate abortions, we will be happy to remove them from the board of shame," the anonymous website states. 
Several Slovak ultraconservative organizations with links to the Tradition, Family and Property (TFP) movement have been publicly accused of being behind the site, but the real owner remains unknown. The site was taken offline after news broke that police started investigating it. Previous VSquare stories in 2020 and 2021 revealed ties of the aforementioned TFP-linked organizations to Krakow-based Skarga activists and the ultraconservative Ordo Iuris group.
CZECH FUNDRAISING SITE FOR UKRAINE'S ARMY GETS HUNGARIAN VERSION. "Dárek pro Putina" ("A gift to Putin") is a Czech fundraising site where people can chip in to buy all kinds of weapons and other military supplies for Ukraine. The project was launched by the Ukrainian Embassy in Prague and supported by the Czech Ministry of Defense. While Hungary's government is vehemently opposing any kind of military support to Ukraine, Hungarian individuals who wish to remain anonymous have now created the fundraising site's Hungarian version, called "Lepjük meg Putyint." 
"Majority of Hungarians are not stupid or evil; it would be natural for them to come to the aid of their attacked Ukrainian neighbors, to help them with whatever they need. And they definitely need loads of expensive weapons and ammunition. However, the carpet bombing of the Hungarian government's propaganda to the contrary has left many uncertain, and also half of the Hungarians do not speak any other language, which is why we wanted to launch this recognized donation project in Hungarian as well. For us personally, it is especially beneficial that it is a Czech project under the auspices of the Czech state since we live in Hungary and, if possible, we do not want to incur the wrath of the Hungarian government," one of the Hungarians involved in the project told me.
U.S. GOVERNMENT CAMPAIGN AGAINST RUSSIA IN HUNGARY. As Viktor Orbán's government has been peddling pro-Kremlin narratives for years, successfully shifting many Hungarians' once hostile attitudes toward Russia will take effort and time. An American PR campaign is in the works to raise Hungarians' awareness of the dangers posed by Russia. According to Hungarian media professionals with information on the project, the United States Department of Defense is sponsoring this multi-million advertisement and PR campaign, which is currently being prepared, and could be launched in the autumn. One source added that the most delicate question is if and how Hungarian government-controlled media will refuse to run these advertisements, or whether it will criticize and attack the Pentagon's PR campaign.
Got a nice scoop to include in our Goulash newsletter? Contact me at [email protected]
BREWING IN THE BOTTOM
INVESTIGACE turns 10. VSquare's founding Czech partner Investigace.cz has recently turned ten years old, so we interviewed editor Zuzana Šotová about their past decade and future plans.
Happy 10th birthday Investigace! In Prague at your celebration, you went through a lot of memorable stories you had in the past decade. Can you share some of your favorites?
It wouldn't be a proper birthday celebration without some nostalgia. We talked about our most-known investigations, like Pandora Papers, but also the topics we deal with—the mafia and organized crime, or disinformation. For me, the most memorable part of the job are those parts that happen in the background: endless discussions about what this and that document could mean and then finally seeing the puzzle pieces fit together. Every major investigation involves a lot of frustration but also a lot of joking around. Not many of these background snippets ever see the light of day—and some of them shouldn't—but maybe I can tell one. After we published the story of our then-prime minister's offshore assets, we decided to get rid of the paper trail. So we got an old wheelbarrow and burned the documents in our yard.
How do you see the challenges to Czech investigative journalism these days, did the situation worsen in the last couple of years?
Even though journalism is not generally considered to be a "glamorous" profession, we still have a lot of freedom to do our job. There is quite a lot of open source data available, the justice system is stable and trustworthy and the Czech Republic is a safe country in general, therefore it is also safe for journalists. That doesn't mean that we don't deal with verbal attacks, even from public figures, mostly spread online. There are some new [pieces of] news that could shape the Czech media landscape: a new director of the national TV Česká Televize has been elected and no one knows what to expect from that person. The second one is a new law on ownership of media by public figures—which now also covers trust funds, which means that one of the biggest publishing houses, Mafra, owned by former prime minister  and current MP Andrej Babiš's trust fund, is for sale.
How big is Investigace's team currently, what plans do you have for the future?
Our team consists of 13 people, though not all of them are journalists—we have a marketing manager, a fundraiser and a chief of production, and all these people are crucial to the functioning of the newsroom. The team has grown in the past year and is also going through some personnel changes. Investigace is also becoming more visible in the Czech media landscape. As for the future projects, we plan to do what we do best: meticulously and contextually explain how international events influence what is happening in our small country, collaborate with our colleagues, and hold power to account.
This was VSquare's second Goulash newsletter. I hope you gobbled it up. Enjoy your summer holidays, and come back soon for another serving of Goulash! 
SZABOLCS PANYI & THE VSQUARE TEAM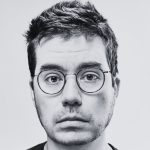 Szabolcs Panyi
VSquare's Budapest-based lead investigative editor in charge of Central European investigations, Szabolcs Panyi is also a Hungarian investigative journalist at Direkt36. He covers national security, foreign policy, and Russian and Chinese influence. He was a European Press Prize finalist in 2018 and 2021.