Marián Kočner, once a member of Slovakia's controversial "élite", has been convicted of fraud and sentenced to nineteen years in prison.
Kočner's Library: The results of a police investigation into the murder of investigative journalist Ján Kuciak have left powerful figures in Slovakia extremely jumpy.
By Tomáš Madleňák and Lukáš Diko, Investigative Center of Ján Kuciak (ICJK)
The Supreme Court's decision is the first final judgment in the number of criminal cases against Kočner. It was investigative journalist Ján Kuciak, in cooperation with another Slovak journalist Zuzana Petkova, who in 2017 reported a possible fraud of 70 million euro that Kočner has now been charged with and sent to serve a prison sentence. There are also several other criminal cases initiated against Kočner, many of those threads were first investigated by Kuciak.
The prosecutors believe that the killing of Ján Kuciak and his fianceé Martina Kusnirova were linked to their investigative reporting. Kočner was initially found to be the mastermind of the execution but was acquitted by the court of the first instance court last year, in a decision that sent shockwaves across Slovakia. The prosecutors filed an appeal at the country's Supreme Court and the decision on Kočner's and his associate Alena Zsuzsová's involvement in the killing is pending. The court of the first instance has already sent Zsuzsová to 21 years in prison for masterminding another murder. On January 12, 2021, Kočner himself already started serving his prison term. He is not going to be released before 2032 but his prison sentence might still get extended as other court decisions are pending.
The investigation into the killing of Kuciak and Kušnírová resulted in a huge amount of data – a total of 70 terabytes. It includes those directly involved in the murder the other leads in the case. The database was later complemented with the data seized and collected by the police on controversial businessman and mobster Marian Kočner and his associate Alena Zsuzsová who were charged with masterminding Kuciak's murder.
After investigative journalists gained access to the data, they uncovered new revelations. Informal conversations between the Speaker of the Slovak Parliament with a woman charged with being the mastermind behind Kuciak's killing, millions of euros deposited in tax havens, suspicious ties between important public officials and judges. Those are just some of the stories that resulted in close cooperation of rival Slovak media outlets in the Kočner's Library project, led by OCCRP and the Investigative Center of Ján Kuciak (ICJK). The project, which brought together investigative journalists from eleven newsrooms, has become the record-biggest cooperation among the Slovak media.
Kuciak's legacy
In 2015, Kuciak was involved in one of the largest international investigative projects, the Panama Papers. Anonymous source handed over millions of documents of Panama-based Mossack Fonseca to the Süddeutsche Zeitung and the International Consortium of Investigative Journalists (ICIJ). The documents revealed networks of shell companies and money transfers between tax havens, used by wealthy people all over the world to hide their money.
As the project uncovered links to Slovakia, Pavla Holcová, director of the Czech Center for Investigative Journalism – investigace.cz, who had access to the Panama Papers, set up a team of Slovak journalists from seven media outlets. Kuciak was the group's most active member.
The cooperation on the Panama Papers proved successful. The journalists, for instance, managed to reveal that a Slovak lawyer Daniel Futej planned to funnel five million euros from the private health insurance company Dôvera (owned by the Penta group) into a luxurious villa in the Bahamas. Kuciaks' reported that the villa might have belonged to an oligarch with connections to Juraj Široký from Smer-SD, a political party which was in power at that time.
Kuciak wanted to investigate the threads he first uncovered during his work on the Panama Papers. "Ján Kuciak's idea was to create an analytical investigative team across the Slovak media," said editor-in-chief at Aktuality.sk Peter Bárdy during Kuciak's murder trial. "The motivation was not exclusivity, but justice."
"Many times during the examination of Panama papers, Janko [Kuciak] complained that we do not have the equivalent of the Czech Center for Investigative Journalism in Slovakia," Ján's brother Jozef recalls.
Ján Kuciak could not have been part of such effort because his investigations were cut short by the brutal murders. His tragic death led to the largest collaboration of Slovak newsrooms. It started with an article about the Italian mafia in Slovakia and its ability to permeate into the country's highest political circles, published media outlets across Slovakia.
Marian Kočner liked to brag about his contacts and information he had access to. As revelations of Kočner's Library shows, he used the contacts in the world of politics, judiciary, law enforcement, and when he approached oligarchs to discuss his shady businesses. They believed that the conversations would never surface but documents in Kočner's investigation revealed the shady background of Slovak politics and business – a total of 24 separate threads.
The library is founded
In 2018, OCCRP, an international organisation of investigative journalists, represented by Pavla Holcová, gained access to a database collected by police during the Kuciak and Kušnírová murder investigation. In reaction to the killing, an independent centre for investigative journalism was eventually set up, called the Investigative Centre of Ján Kuciak.
"We needed to find a way to analyse this data as quickly and safely as possible and to make the results available to the public in a responsible way," explains Arpád Soltész, the former director and now a member of the ICJK board. "As a result, we launched 'Project 70' (the database includes 70 terabytes of data) and invited those Slovak newsrooms, which adhere to professional and ethical standards of journalism and are sufficiently credible."
Journalists working on the project follow strict rules. Only information proved to be in the public interest can be published. That means no private information of the persons concerned is made public. The only exception is if it is related to their public activities, suspicious dealings, business, or criminal activities. Kočner's Library holds extensive communications between Kočner and his associates, often high-profile contacts through an encrypted app called Threema. The police seized several of his iPhones and were able to gain access to Threema archives and recover all the conversations he had over the years. The media involved in analysing Kočner's database published only fragments of the conversations that were essential to expose illegal or related activities.
The outlets that are part of the process also agreed that all reports will be published jointly and simultaneously. The project aims to avoid publishing competing pieces but honour Kuciak's legacy, as he wanted close cooperation of journalists, even though they might hail from different newsrooms.
Dangerous relationships
Shortly after Kočner's Library project kicked off, journalists stumbled upon something quite intriguing. "I'm sending you kisses everywhere," said the voice of the then Speaker of the Parliament and the chair of the Slovak National Party (SNS), Andrej Danko. Zsuzsová, Kočner's associate and co-defendant in the murder trial of Kuciak, was the other voice. She used to be close to the Speaker of the Parliament and recorded their flirtatious phone calls and passed the recordings to Marian Kočner.
After all the newsrooms published their reports, Andrej Danko accused the media and the whole project of ŠTB practices (ŠTB was the communist secret service in Czechoslovakia) practices. The journalists stood by the publication, arguing it was in the interest of the public.
The publication included compromising recordings of phone calls between the Speaker of Parliament and a woman who would later stand trial in the killings of Kuciak and Kušnírová. Also, she passed the recordings to Marian Kočner, her co-defendant.
The journalist also reported possible contacts between the judge of Slovak Constitutional Court Mojmír Mamojka and Marian Kočner. Mamojka has long denied such contacts, but Threema conversations indicate that Kočner asked his sweetheart Miriam Hatinová, to "drive him to meet Mamojka". The meeting may have been related to the fact that Kočner was trying to avoid arrest in another criminal case, in which he was charged with defrauding 69 million euros (on January 12, 2021, he was sentenced to 19 years in prison).
A week before he was detained, he sent Hatinová a message: "Sweetie, do you think you could take me somewhere? … I'd come around 10:00, 11:15 am and we would go to Mr Mamojka to Senec [town close to the Slovak capital Bratislava where Mamojka lives], you will wait for me there for about 15 minutes and we'll go back. I can't go to a judge of the Constitutional Court in my car and I'll leave the phone in my car." Mamojka publicly denied the meeting took place.
When Kočner's pre-trial detention ended, he scrawled an angry message on a piece of paper that was smuggled out of prison: "I want to know why Mamojka failed. RF was supposed to take care of it!" [he might have referred to Robert Fico, then-PM and Smer-SD chairman] Nine days after the media in the Kočner's Library project published the note, Mojmír Mamojka resigned as a constitutional judge.
Suspicious holidays and phone calls
In 2020, we researched and published several stories based uncovered in Kočner's Library. One of the stories revealed that in 2018 then state secretary (second highest position after the minister) at the Ministry of Justice Monika Jankovská (affiliated with Smer-SD) also tried to help Kočner and pressured Supreme Court judges so that they would not agree to Kočner's pre-trial detention. Her efforts were unsuccessful and Kočner has remained behind bars. Jankovská, on the other hand, was later charged with corruption and efforts to influence the legislative process.
After she was appointed Government Representative for Family Support and Social Assistance, Petra Krištúfková, an MP and member of Sme rodina ("We are family"), part of the current ruling coalition, publicly denied that she maintained relations with Marián Kočner. She said she had only briefly met him once, on a street, like anyone else. However, Kočner's Library includes photos from her 2009 holiday in Croatia which she spent on Kočner's yacht Pegasus alongside his daughter Karolína and likely Kočner himself. She stepped down from her new government position following this revelation.
The last article penned by Kuciak published posthumously in Slovak media described Antonino Vadala, an alleged member of the mob, who is currently serving a prison sentence in Italy. He had been in close contact with his ex-mistress Mária Trošková, who worked at the Office of Prime Minister Robert Fico. Their communication goes back to the time when she was working closely with PM Fico – she even accompanied during a meeting with German Chancellor Angela Merkel.
Kočner's Library also shed some light on Mária Trošková. After the arrest of oligarch Norbert Bödör, with alleged links to Smer-SD, the result of an investigation of illegal use of farm subsidies, the former prime minister and head of Smer Robert Fico has been irritated by questions about his alleged contacts with Bödör. He has either claimed that he never contacted him or refused to reply to the questions.
However, data collected during the investigation into the murders of Kuciak and Kušnírová show that in the evening and at night on that fateful day someone used Norbert Bödör's mobile phone to call a government mobile number owned by Mária Trošková. In one of his statements to the police, Norbert Bödör confirmed that he had repeatedly called that mobile number and claimed he was calling that number to reach the "office of the prime minister", although he might have wanted to speak directly to Robert Fico, not Mária Trošková.
Robert Fico failed to answer ICJK's questions about whether he communicated with Bödör via Mária Trošková's mobile phone and if he did, what he discussed during such non-standard hours. He avoided addressing those concerns
Shortly afterwards, new reports were published, which explored Bodor's financial operations. They revealed a complex network of shell companies that linked Bödör, the Penta financial group (its former CEO Jaroslav Haščák was arrested for his alleged role in Gorilla files scandal), companies close to oligarch Ivan Kmotrík, and the operator of the mobile service provider 4ka, SWAN Mobile. Slovak's investigative journalists would not have been able to uncover that complex network but for their cooperation on the Kočner's Library.
Collateral damage
The Library revealed that not only journalists and public figures were targeted by Kočner and his associates. In the months leading up to Kuciak's murder, Kočner paid people with former ties to secret services and law enforcement to follow him and Zuzana Petková who collaborated with Kuciak
Data retrieved from one of Kočner's flash drives show that similar actions were taken against four Facebook users who posted comments on social media which infuriated Kočner. His operatives collected information on four young men via Facebook, but also used the database of the state Social Insurance company, and even suggested using the database of the Interior Ministry. The information they found was later used by Kočner to reply to their comments on Facebook. He scared them by implying that he knows much about them – more than he probably should.
The cooperation continues
ICJK and its partners working on Kočner's library managed to prove that despite being charged with tax fraud (his name is also included in the "Magnitsky Act", which authorises US government sanctions) many of Kočner's assets have been transferred to his relatives. One of Kočner's daughters also controls Midas Investments, registered in Malta, which received a large chunk of his (likely illegal) profits.
The 70 terabytes of data in Kočner's Library still hold more revelations. ICJK, which collaborates with other journalists, continues to pay homage of the legacy of Ján Kuciak, a courageous investigative journalist who preached "to seek justice, not exclusivity."
Read the original story on www.icjk.sk
Cover photo: Marian Kocner is seen in the courtroom for the verdict in the case of the murders of investigative journalist Jan Kuciak and his fiancee Martina Kusnirova, in Pezinok, Slovakia September 3, 2020. Source: RADOVAN STOKLASA / Reuters / Forum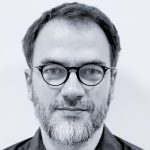 Lukáš Diko
Lukáš Diko is the editor-in-chief at the Investigative Center of Ján Kuciak (ICJK). An experienced journalist and media leader, he was previously director of news and journalism at RTVS and editor-in-chief of news at Markíza television.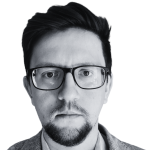 Tomáš Madleňák
Tomáš Madleňák is a Slovak journalist who has worked for the Investigative Center of Ján Kuciak since 2020. He is based in Bratislava.