In November 2018, voting is underway in the Madagascar presidential election. BBC Africa reports that although the island nation is one of the poorest in Africa, the election is to become of the world's most expensive [per capita].
The distant island off the coast of Africa is suddenly attracting observers from all over the world, including a small representation of Polish journalists – Maciej Wiśniowski, Małgorzata Kulbaczewska-Figat and Bojan Stanisławski. The trio work for a leftist website called strajk.eu. A Russian organisation called the Commonwealth of the Independent States – Election Monitoring Organization (CIS-EMO) pays for their accommodation and travel expenses. The observers sent by the CIS-EMO are to check whether the election complies with democratic standards.
Although the CIS-EMO is officially presented as independent, it was founded and is discreetly controlled by the Kremlin. It helps the authorities in Moscow to legitimise elections in the former Soviet Union countries, including those still not recognised by Western democracies – in South Ossetia, Abkhazia and Transnistria, among others. Since it came to light in 2003, the CIS-EMO has sent missions to many post-Soviet states. It quickly became an instrument of Russian diplomacy and propaganda. As has been researched, it might be used to legitimise rigged or illegal elections, but only those that play into the Kremlin's hand.
The organisation remained dormant since 2014 but resumed its operations in the autumn of 2018 when it decided to send observers to Madagascar. Russia tried to influence election results ever since the launch of the campaign there.
Polish mission and Russian money in Africa
The three Polish observers join the CIS-EMO team from Nigeria, Bulgaria and Russia in Madagascar's capital, Antananarivo. The CIS-EMO envoys spend a week there, monitoring and evaluating the presidential election.
Maciej Wiśniowski teams with another of strajk.eu journalists; they both arrive four days before the vote is held and stay until the end of the first round. "This is not my first mission with the CIS-EMO," Wiśniowski said in an interview with VSquare. Before he visited Madagascar, he had also been on monitoring missions in Ukraine during the 2012 parliamentary and 2014 presidential elections.
Wiśniowski, who is 61 years old, is a journalist and editor-in-chief of strajk.eu. The website, which is published and owned by a company founded by Wiśniowski, is a non-profit business undertaking with a rather ideological background. Its monthly number of visits accounts to ca. 220-280 thousand, according to Similarweb. Although its publisher, 2XMW, annually registers losses that amount to tens of thousands of zlotys, it still supports a website that publishes reports on employee strikes, promotes left-wing journalism and keeps tabs on the upcoming anniversaries related to leftist movements. It also offers a favourable view of Russia.
Apart from managing the website, Wiśniowski writes for the Polish edition of Russia's Sputnik News website. He also comments news for the Russian propaganda website. He admits that he has personal ties with Russia. "I lived there for several years. My ex-wife still lives there. I often go there, I do a lot of business there," he says.
In February 2016, during an interview with Marcelina Zawisza, the leader of the left-wing party Razem ("Together"), Tomasz Piątek, a journalist for Gazeta Wyborcza, argued she was working for strajk.eu, which – according to Piątek – is financed by Russia. After the interview strajk.eu sent in a correction that rejected the suggestion it might have ties to Russia. In the note, we read that the website is financed by Wiśniowski's business activities.
In September 2015, Wiśniowski was invited by the CIS-EMO and the 'Public Diplomacy' Foundation for the Development of Civil Society Institutions to deliver a lecture at Moscow's President Hotel. The conference was called "Russophobia and Information War against Russia." Wiśniowski described the sources of Russophobia in Poland and how it negatively affects the relations between both countries. He also defended RIA Novosti correspondent Leonid Sviridov – in October 2014, the Polish authorities, at the request of the Internal Security Agency (ABW), launched the procedure to expel the Russian journalist (Sviridov then left for Russia in December 2015 but is currently seeking compensation from Poland before the European Court of Human Rights).
The impact of that conference organised under the auspices of the CIS-EMO was discussed in a study that revealed how Russophobia is used in the Kremlin's propaganda. Joanna Darczewska and Piotr Żochowski, experts working for the Centre for Eastern Studies (OSW) provided some background on the event. "The conference was given wide media coverage [in Russia], and the participants' statements are still being promoted and distributed online. An analysis of the speeches made by the participants in the meeting (during the first day, thirty lectures devoted to Russophobia were delivered) confirms the degree of its social engineering. We should expect the theses put forward here to be used in the Russian media's current information policy." 
Poles go to Madagascar
In March 2018, Wiśniowski was invited by the Russian social democratic party "Just Russia" to monitor the presidential election in the Tver Oblast. He went there with Małgorzata Kulbaczewska-Figat, 29-year-old deputy editor-in-chief of strajk.eu, a graduate of East European Studies at the University of Warsaw and a doctorate student at Moscow's Higher School of Economics' Faculty of History. Kulbaczewska-Figat joined strajk.eu in November 2017. Earlier, she was a trade union activist and also used to write for left-wing portals. The two Polish observers were accompanied by a 39-year-old Bulgarian journalist, trade union activist and Bulgarian State Radio correspondent Bojan Stanisławski.
A few months later, the trio flies to Madagascar. What were they responsible for as the CIS-EMO observers? "We went to polling stations, filled reports, asked monitoring survey questions. There were instances when we talked to residents who had reservations about the work of election judges. They were interested in our presence. Finally, we participated in a press conference. A summary of our mission is available online," Kulbaczewska-Figat explains.
"Before the elections at our CIS-EMO training, Aleksandr Bedritsky clearly emphasised that it is clear that we do not support anyone here," Wiśniowski adds. Bedritsky, whom Wiśniowski mentions, was the head of the CIS-EMO, but also an expert on the Scientific Advisory Board of the Central Election Commission of Russia and a political scientist with close ties to the Kremlin in 2013-2015.
"No income opportunities"
Did the CIS-EMO pay for the strajk.eu team's stay in Madagascar? "This is the last thing I need, to pay for the whole thing!" Wiśniowski quips. "We had a daily allowance, they also paid for the tickets and food. But such missions offer no income opportunities," Kulbaczewska-Figat adds.
The sources of the CIS-EMO's funding have not been released to the public and the organisation does not publish such information. Russian foreign policy experts assume that money for its activities and missions comes directly from the Kremlin. 
What budgets are we talking about? Missions organised by recognised international entities such as the OSCE / ODIHR cost around 1,500-3,000 euros per a "short-term" observer who spends about a week on the mission. The CIS-EMO might incur similar costs (including flights, meals, hotels, translators, drivers), excluding expenses on mission management. Available reports show that during the peak of its activity, the CIS-EMO sent about 100 observers on a single mission (no official data is available), which means that in a dozen of years or so, its budget might have amounted to 12 million euros (between 160,000 and 250,000 euros per mission). It might also well be that the CIS-EMO expenses were higher – a much larger delegation was sent on some missions (the 2010 presidential election in Ukraine was monitored by 566 observers). Those who participate in missions maintain that the working conditions (hotels, meals) are very good.
A report published by the CIS-EMO shows that the organisation sent a party of 55 observers to Madagascar. That figure was officially registered at the electoral commission, but their exact number was much smaller. When responding to a question sent by VSquare.org, CIS-EMO executive director Stanislav Byshok explained, "Due to financial reasons, we had to cut this number down. Finally, 12 observers were sent to Madagascar."
How was it possible that the journalists at strajk.eu were invited by the CIS-EMO to monitor the elections? "I know the authorities of this organization," Wiśniowski says. His invitation came directly from the CIS-EMO leaders. Kulbaczewska-Figat adds, "The principle for all of this was – they invited us, we thought it was an excellent opportunity for us journalists to go to a country where we would never go alone."
How does the CIS-EMO explain the fact that the Poles participated in the mission? "CIS-EMO has always tried to send a quality international team of election observers to guarantee objectivity and diverse approaches to studying the electoral process. That is why Polish journalists were invited to the mission in Madagascar, along with observers from other countries," Byshok argues.
Did the Polish journalists working for strajk.eu have any misgivings about participating in a mission funded by an organisation with ties to people in the Kremlin? "I do not look at that the way you look at it and I do not accept the narrative that the CIS-EMO and Kochetkov are the Kremlin, Russian money, Putin, and that the strings were pulled by Russian intelligence," there is more than a hint of irony in Wiśniowski's voice.
CIS-EMO missions 
To understand why the presence of the CIS-EMO in Madagascar might suggest that the Kremlin was directly involved in the presidential election on the island, we should look at the past activities of the Russian organisation.
The CIS-EMO was founded and managed by Alexei Kochetkov, once a member of the neo-Nazi organisation Russian National Unity. He co-founded it alongside his wife Marina Kochetkova (now Marina Klebanowicz) and Viktor Karmatski. Kochetkov's career began in the Russian fascist movement – in 1992, he started cooperating with a magazine called "Russian Order" ("Russkiy Poriadok"), owned by one of the most infamous Russian fascist organisations, the Russian National Community (Ruskoye Natsyonalnoye Jedinstvo). In 2013, Kochetkov was replaced at the helm of the CIS-EMO by political scientist Aleksander Bedrtisky, who has close ties to the Kremlin (he resigned in 2015).
Currently, the organisation is managed by Stanislav Byshok, a psychologist and an analyst. He is supported by Alexei Semyenov, a political scientist whose sympathies lie with the Kremlin. Kochetkov has not severed his ties with the CIS-EMO – he heads the Public Diplomacy Foundation for the Development of Civil Society Institutions, a think-tank whose experts also work for the CIS-EMO. He takes part in monitoring missions organised by the CIS-EMO, such as the one in Madagascar. His deputy in the Public Diplomacy Foundation is Stanislav Byshok.
In the 1990s, several election monitoring organisations (all controlled by Moscow) were set up in the former Soviet Union states. According to Anton Szekhovtsov, a Ukrainian political scientist and a researcher who specialises in pro-Russian propaganda, the overlaps between actions taken by such organisations and the Kremlin's policy are all too obvious.
As a result, their activities are not widely regarded as independent or impartial. The OSCE / ODIHR missions are of little use to Russia since their observers monitor the elections in Belarus, Russia, Ukraine or Azerbaijan, but are not permitted to operate as internationally recognised experts in parastates or occupied territories. As a result, they cannot operate in Transnistria, Abkhazia, South Ossetia, Nagorno-Karabakh, or in Crimea or Donbas, or other regions where Russia's interests lie and where Moscow wants to prove that democracy and free elections are not threatened.
Thus, after Vladimir Putin rise to power, a number of (formally independent) non-governmental election observation organisations were set up under the Kremlin's auspices – the so called Government-organized Non-Governmental Organizations (GONGOs). Russia encourages EU citizens, politicians and former Soviet Union residents to join in the missions. As a result, election monitoring missions in the former Soviet Union states can be labelled as 'independent' and 'impartial'. On top of that, they are able to monitor elections in parastates or occupied territories.
This is how the CIS-EMO came to be – the organisation declares it remains independent and aims to develop and uphold the institution of free elections. But in fact, it closely follows the Kremlin's foreign policy.
From Kazakhstan to Madagascar
The first CIS-EMO monitoring mission was sent to Kazakhstan in September 2004. The next one, the presidential election in Ukraine, helped it establish a media presence. After the vote was repeated on 26 December 2004 and Viktor Yushchenko emerged victorious, the CIS-EMO described the results of the presidential election in Ukraine as 'illegal' and Russian propaganda began attacking Yushchenko.
Between 2004 and 2018, the organisation monitored a total of 48 different elections and referendums. They were held in post-Soviet states (Russia, Kazakhstan, Kyrgyzstan, Ukraine, Moldova), separatist republics (Transnistria, Abkhazia, South Ossetia, Gagauzia), NATO member states (Estonia, Germany, Poland, Turkey, France) and in Africa (Madagascar). 
Who took part in those missions? Reports published by the CIS-EMO reveal that, initially, they attracted EU politicians, scientists and political scientists. In the CIS-EMO video spots, apart from four Russians who work for the organisation (Alexei Kochetkov, Stanislav Byshok, Alexei Siemienov, Aleksandr Bedritsky), one can see a few Poles (former Prime Minister and current SLD MEP Leszek Miller, former Deputy Prime Minister late Andrzej Lepper, former MEP and current MP Sylwester Chruszcz, who joined the PiS caucus a few months ago, former deputy minister of infrastructure Jacek Feliks Zdrojewski, former deputy minister of transport and former PiS deputy Bogusław Kowalski and PiS senator Waldemar Kraska), a number of French observers (head of the Russia-France economic forum Sebastien Drouadaine, management board member of the Jacques Chirac Foundation Marie-Helene Berard, former ambassador to Estonia Jean-Marie Perrin, former transport minister Thierry Mariani, former MEP Paul-Marie Coûteaux, Professor François-Xavier Coquin, Professor Mircea Margescu and political scientist Olivier Decrock).
There were also observers from Italy (former MEP Guilietto Chiesa and Luc Biond, who holds a PhD in political science), Slovakia (former Prime Minister Ján Čarnogurský), Latvia (former MEP Aleksandrs Mirskis) or Germany (MEP Sabine Lösing).
In an article called "Far-Right Election Observation Monitors in the Service of the Kremlin's Foreign Policy", Ukrainian author and academic Anton Shekhovtsov outlines the key features of the CIS-EMO's activity. "The organisation never gave direct support for a particular candidate or a party. When CIS-EMO observed 'elections' or 'referenda' in Abkhazia, South Ossetia, and Transnistria, i.e. the 'states' that Russia helped to separate from Georgia and Moldova to undermine the pro-Western aspirations of Tbilisi and Chisinau – the objective was simply to legitimise these plebiscites. ln Estonia, on the other hand, a democratic member state of the EU that Russia had been trying to discredit, the objective was to draw attention to alleged discrimination against the Russian-speaking population and to dispute the democratic nature of the electoral process." 
And then he adds that, "CIS-EMO's conclusions always aligned with Russia's foreign policy. As Jakob Hedenskog and Robert L. Larsson argue, several of [CIS-EMO's] observation missions have been controversial, as their findings have often been in sharp contradiction with the findings of other international organisations such as the OSCE, the Council of Europe, or the European Union. The CIS elections observation missions, which are often in fact purely Russian and which are labelled CIS in order to improve their legitimacy, are naturally often accused of being subservient to Kremlin foreign policy."
Russians in Madagascar
But let us go back to Madagascar. What kind of activity are the Russians engaged in? They don't just send observers to monitor the election. They meddle in local politics and try to influence the outcome of the election. This is a trend that was first observed in Russia's propaganda policy several years ago when some European countries began to pay more attention to online manipulation and propaganda. Since then, the Russians, who found their activity limited, have become more active in Africa.
Pastor Andre Christian Dieu Donne Mailhol, 59-year old founder of Madagascar's Apocalypse Church was one of the candidates in the presidential election. Shortly after he announced he would run for president, he was visited by 'Russian tourists.'
"At the time I didn't know who had sent them, but they were Russians. Whether it was a Russian state, or government, or what. Or some kind of companies, I didn't know. All I knew was they were here to support me, so why should I ask too many questions?" Mailhol explained in an interview with BBC News Africa. 
A few days later, the Russians are back. They leave 5,000 euros on the table for current expenses and add 12,000 euros for the election campaign. They also buy some broadcast time on a local television station. When Pastor Mailhol accepts the money, he gets a document to sign, which binds him – if he were to be defeated – to support the candidate chosen by the Russians. "And I thought that I'd come first, so I signed the contract," the pastor says in an interview with the BBC. He adds that for the duration of the campaign, he was assigned a former Russian commando as his bodyguard.
On the eve of the election, the Russians return to the pastor. They order him to withdraw from the race and support another candidate, but Mailhol refuses. In the election, he ranks fourth, supported by 63,000 votes.
The Russians pay a similar visit to another candidate, Jean Beriziky. They promise the former prime minister two million dollars for "opening Madagascar's diplomacy to new horizons." He turns the offer down and is supported by 15,000 votes. According to BBC News Africa, "at least six candidates were offered money by Russians in the lead up to last year's presidential elections in Madagascar."
Maxim Shugaley arrived in Madagascar as one of the election observers. Together with strajk.eu journalists, he found himself on the list of observers accredited by the country's national electoral commission CENI Madagascar. He is an experienced PR specialist and political adviser based in St. Petersburg. He worked for the famous troll factory, described by the US special counsel Robert Mueller as responsible for Russian interference in the 2016 US presidential election.
Maxim Shugaley entered Madagascar as an election observer.

But in Russia, Maxim is a veteran political strategist.

A gun for hire for candidates in multiple elections back home. pic.twitter.com/BQJT0z3Lvf

— BBC News Africa (@BBCAfrica) April 10, 2019

In May 2019, Shugaley was arrested in Libya alongside his associate. He was there as a representative of an organisation called "The Foundation for the Protection of Traditional Values." After he was detained, the foundation issued a statement. "The members of the research group were dealing exclusively with opinion polls and have been studying the humanitarian, cultural and political situation in the country." Shugaley is currently still being held in a Libyan prison.
Alexander Malkevich is the head of the think-thank that employs Shugaley. Until 2019, he has worked as an editor of the English-language "USA Really." The website is owned by Vladimir Putin's close associate Yevgeni Prigozhin. Last year, Malkevich was included in the US Treasury Sanctions Sanction List for "posting content focused on divisive political issues but is generally ridden with inaccuracies."
"To do a dirty job during elections"
It was Shugaley who visited Madagascar's presidential candidate Beriziky four months before the election.""He said that he would help us and provide us with technical support. It's like they decided what we should do and we just have to do it. I had a feeling that we were more like suppliers than candidate's campaign team," the head of the election campaign of Madagascar's former prime minister recalls in an interview with the BBC.
Andrei Soshnikov, a journalist working for BBC's Russia service wrote about Shugaley's activities and those of his colleagues. "Do you think they care about people in Madagascar and their choice? Not at all. They are just people who you can hire to do any job. Even dirty job during elections."
The CIS-EMO's Stanislav Byshok denies that Shugaley came to Madagascar as an observer sent by the organisation, despite the CIS-EMO being involved in the monitoring process. "He indeed volunteered to take part in the CIS-EMO mission in Madagascar, claiming to have valuable experience in the area. However, in the end, we did not include Mr Shugaley to the CIS-EMO observation mission," Byshok says in response to VSquare's questions. When we push further and ask, when Shugaley contacted the CIS-EMO, and why Byshok rejected his request, we never hear from him again.
What organisation sent Shugaley to monitor the election in Madagascar? "I didn't see him on our mission. Maybe he came as an observer for AFRIC," Kulbaczewska-Figat says.
The Association for Free Research and International Cooperation (AFRIC) is a new entity, founded in early 2018. The association organised monitoring missions in the Democratic Republic of Congo and Zimbabwe. The AFRIC acknowledges it is financed from anonymous subsidies paid in cryptocurrencies.
In August 2018, with the election campaign in full swing, the AFRIC organised "Madagascar International Economic Forum 2018." The event took place at the island's most luxurious hotel. Speakers included candidates and around 40 experts from Cameroon, Ivory Coast, Senegal, Burundi and Congo.
"I had the impression that the AFRIC team was very keen to get in touch with us. For instance, during one of the conferences, they tried to hang out with us. They, unlike us, did not have any experience in monitoring elections," Kulbaczewska-Figat recalls. She argues that if she had previously known that the AFRIC observers were on the island, she would not have participated in the mission.
After the first round of elections, the CIS-EMO organises a press conference chaired by Alexei Kochetkov and attended by Kulbaczewska-Figat, among others. Kochetkov discusses a summary of the monitoring mission. It draws attention to "extremely low level of skills and qualifications displayed by the members of electoral commissions", "chaos when issuing ballot papers, in some cases electoral commissioners did not know how many cards had been issued" or "repeated problems with finding one's name on the electoral register."
"I fully support the message included in the summary presented after the election. There were suspiciously many infringements. More election bulletins had been printed than the expected turnout. There's always a small surplus but not 150 per cent." Wiśniowski says. Kulbaczewska-Figat adds, however, that although the election was generally unproblematic, there were some 'irregularities.'
Wiśniowski and Kulbaczewska-Figat agree that they will continue to take part in observation missions if they invited again. "It's not like we're a CIS-EMO agency. Strajk.eu does its job, and the CIS-EMO does its job," Wiśniowski argues. 
But the AFRIC and the CIS-EMO fails to receive accreditation from Madagascar's Election Commission to participate in the second round of elections. "They have not seen their accreditation renewed for observe the second round because of their responsibility in the exit poll activities, noted, then banned by the CENI in the first round," a report prepared by EU observers reads. Byshok himself claims that the CIS-EMO did not make any effort to be present in the second round of the election. "As a non-governmental organisation, we sometimes have to limit our plans due to the lack of financial resources," he argues.
Shugaley's trip to Madagascar is evidence of Russia's increased activity in Africa. The island was not the only destination visited by people with ties to the Kremlin, although the scale of their involvement there was the largest. According to Russian journalists working for the Proekt website, the Kremlin's envoys in Madagascar were controlled by Putin's close associate, businessman Evgeny Prigozhin. "Prigozhin's secret is that he learned to 'sell' Putin's dream – what the President wants to hear about the strengthening of Russian influence in the world," says a source familiar with Prigozhin." Proekt writes.
Further on we read that at the end of 2017 Prigozhin became more interested in Africa and suggested to Putin that Russia should expand its influence in the region. "He stressed that Moscow could oust Beijing's influence in the 'third world.'"
Even though Progozhin's people spared no efforts, in December 2018 it was former president and businessman Andry Rajoelina who claimed victory in Madagascar's presidential election. According to the BBC, there is no evidence that the candidate received financial support from the Russians.
When we ask strajk.eu journalists what about the CIS-EMO mission in Madagascar, Wiśniowska and Kulbaczewska-Figat assert that they have nothing to do with Russian propaganda. "I'm not surprised that a state which has great power ambitions, such as Russia, sends a monitoring mission. Many other countries were interested in the Madagascar elections, including France, the EU, and China. Is the arrival of a monitoring mission a sign that there was election interference?" Kulbaczewska-Figat says.
They intend to continue going on missions if they are sent an invitation but warn that some regions are out of the question. "I would never go to Crimea or Donetsk", Kulbaczewska-Figat declares.
Mateusz Bajek provided support to this story as an expert consultant.
Patryk Szczepaniak
Polish journalist, reporter at Superwizjer TVN, since 2016 working with Fundacja Reporterów (Reporters Foundation). Based in Warsaw.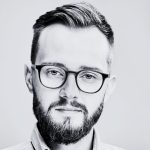 Konrad Szczygieł
Konrad Szczygieł is an investigative journalist at FRONTSTORY.PL. Previously, he was a reporter at Superwizjer TVN and OKO.Press. Since 2016, he has worked with Fundacja Reporterów (Reporters Foundation). He was shortlisted for a Grand Press award (2016, 2021) and an Andrzej Woyciechowski award (2021). He is based in Warsaw.
Mateusz Bajek
Polish analyst specializing in Eastern Europe. Employed in Esperis Consulting and Political Accountability Foundation. Since 2017 working with Fundacja Reporterów (Reporters Foundation) as an expert.