Greetings to our subscribers, we're back from our long summer break with a third serving of our Goulash newsletter! I hope you'll enjoy our hot stories and fresh scoops. VSquare, together with our international partners, has just exposed the inner workings of NewsFront, a Russian intelligence-linked disinformation site—but we also have a dozen other recent articles we're proud to share. 
In our scoop section, I'll tell the story of how I unexpectedly met a longtime KGB agent, among other things. And, finally, we'll highlight former Slovak Prime Minister Robert Fico's disgusting smear campaign against one of Slovakia's most renowned journalists. – Szabolcs Panyi, VSquare's lead Central Europe investigator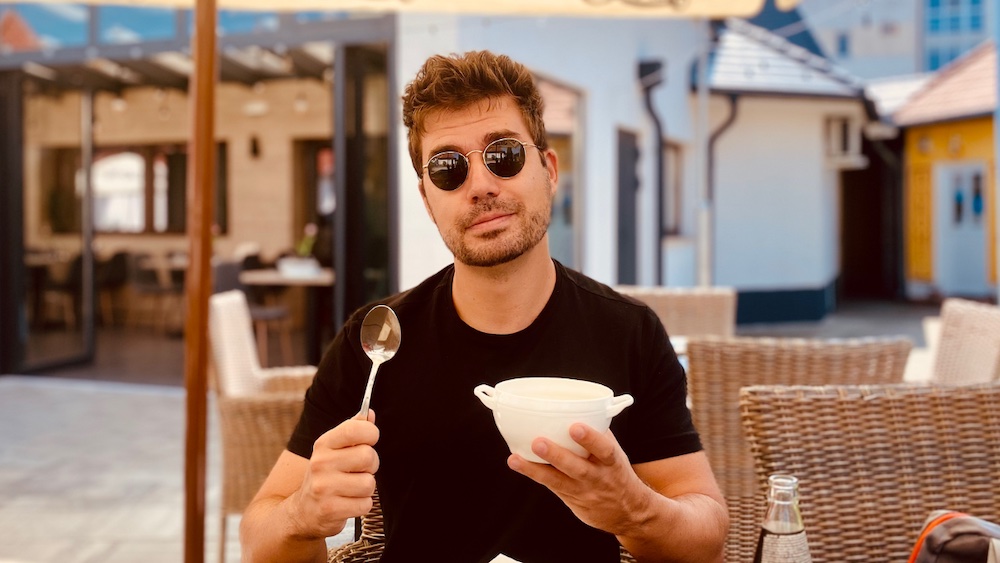 Back in 2016, when the soon-to-be founders of VSquare gathered in Warsaw to discuss our cross-border initiative, we worked to come up with a name. Although we eventually settled for VSquare (standing for V4, the Visegrád Four countries), the runner-up name for our site—proposed by Investigace.cz's Pavla Holcova—was goulash. But no brainstorming session is ever really wasted, and the name is now served as our new newsletter. 
EUROPEANS IN SERVICE OF RUSSIA'S PROPAGANDA MACHINE. In Central Europe, even great pieces of investigative journalism have little to no consequences most of the time. However, my colleagues' excellent and thorough deep-dive into an FSB-linked Russian online propaganda operation called "NewsFront" has prompted major social media platforms to take action and block certain versions and channels. Moreover, this all happened after journalists from VSquare and our CEE partners reached out for comment—before the article even published. (Also available in Polish.)
IMAM, SOLDIER, DIPLOMAT, INTERPRETER. The Hungarian version of NewsFront may not be the most successful, but the people running it are quite interesting. The site was launched by a Tatar imam-turned-soldier—who definitely seems like someone working for the FSB—and is currently edited by Russian state propaganda's number one "Hungary expert," who is, of course, more like a pseudo-expert, emphasis on the pseudo. (The story, with ICJK.sk's Karin Kőváry Sólymos as its main author, is also available in Slovak and Hungarian.)
FAR-RIGHT POLITICIAN CONNECTED TO BUSINESSMAN WITH SHADY PAST. Just weeks before Poland's parliamentary elections, the far-right Konfederacja (Confederation) party is on the rise. So it's time to get familiar with Sławomir Mentzen, one of their most charismatic leaders—and with Frontstory.pl's impactful investigation into his connection to an organized crime-linked businessman and the world of football hooliganism. (Also available in Polish.)
ANDREJ BABIŠ MUST APOLOGIZE TO JOURNALIST PAVLA HOLCOVÁ. Among all the bad developments about the state of press freedom in Central Europe, here's some really good news: The Regional Court in Prague has ruled that former Czech Prime Minister Andrej Babiš must apologize to investigative journalist and Investigace.cz editor-in-chief Pavla Holcová—one of our founders—for false claims he published about her on Facebook. Babiš was forced to publish his apology for seven consecutive calendar days. According to Investigace.cz, "the verdict is groundbreaking and could have an impact on politicians and journalists across the European Union." (Also available in Czech.)
MURDER OF JÁN AND MARTINA: ONE JUDGE WAS IN FAVOR OF KOČNER'S CONVICTION. Earlier this year, a Slovak court came up with an absurd verdict in the murder case of investigative journalist Ján Kuciak and his fiancée, Martina Kušnírová. The court identified Alena Zsuzsová as the sole mastermind of the murders but, despite towering evidence, acquitted Zsuzsová's boss, corrupt businessman Marian Kočner. ICJK.sk has analyzed the dissenting opinion of a judge who firmly thinks that Kočner is guilty of the 2018 murder that shocked Slovakia and the international journalism community. (Also available in Slovak.)
RISKY CHINESE SECURITY SYSTEMS COULD BE USED TO SPY ON UKRAINIAN CITIES. Ukrainian experts suspect that certain Chinese-made surveillance systems have digital backdoors, through which the Russian military was able to spy on and locate, for example, Kyiv's air defense systems. While many countries have blacklisted similar Chinese equipment, they are still widely used in Hungary—even within the Ministry of Defense, according to Atlatszo.hu's investigation. (Also available in Hungarian.)
CZECH NATIONAL FOREST PARK IS REVIVING AFTER A DEVASTATING FIRE. Deník Referendum's Zuzana Vlasatá reports on the causes, as well as the aftermath, of the fire that destroyed much of the Bohemian Switzerland National Park in the Czech Republic last year. With beautiful yet heart-wrenching photos of both the devastation and nature's slow healing. (Also available in Czech).
WHAT HAPPENED IN HUNGARY AFTER THE PEGASUS REVELATIONS. It's been two years since the "Pegasus Project" revealed how governments all around the world, including Hungary's, were spying on journalists using Pegasus, military-grade Israeli spyware. As one of the journalists involved in the project, as well as a victim of Pegasus surveillance, I've summed up what has happened since in this article. Bottom line: Hungarian authorities still serve the Orbán government's interests and the EU lacks the political power and/or will to put an end to the practice of surveilling journalists. (Available in Hungarian and Czech.)
WHY SHOULD PEOPLE TRUST YOUR OFFICE? HOW V4 COUNTRIES PROTECT WHISTLEBLOWERS. Our work as investigative journalists depends largely on leaks and sources: people who witness any kind of wrongdoing, corruption or abuse of power, and decide to share these information with us. But, in a functioning society, there should also be institutional framework and guarantees for such activity: whistleblowing. Investigace.cz interviewed Slovak Whistleblower Protection Office head Zuzana Dlugošová on her experiences and struggles with building up this institution from scratch, while VSquare's Hungarian and Polish partners have summed up the current situation in their respective countries. (Also available in Czech.)
DISINFORMATION SITES THRIVE ON ADVERTISING, FAN DONATIONS, AND SECRET SPONSORSHIP. Disinformation and pro-Russian propaganda have developed their own business models, and this analysis by ICJK.sk, infosecurity.sk and Prague Security Studies Institute shows how it all works in Slovakia. Sometimes, you don't even need murky funding from Russia—because readers are happy to send you donations, click on your advertisements, or buy the products you're selling. Spreading lies can indeed become a profitable business. (Also available in Slovak.)
HUNGARY'S WEALTHY ELITE: UNVEILING THE TOP 100 RICHEST INDIVIDUALS. Atlatszo.hu sums up how the top echelon of the 100 richest Hungarians, as well as the country's most influential people, have changed in recent years. It's no surprise that Lőrinc Mészáros—PM Viktor Orbán's childhood friend from his hometown of Felcsút—remains the richest man in the country, with an estimated wealth of HUF 660 billion (€1.72b). 
MORE TO READ FROM OUR PARTNERS
EU BUDGET MONEY FLOWING TO FRIENDS OF THE POLISH GOVERNMENT. The right-wing European Conservatives and Reformists (ECR) group in the European Parliament has 66 MEPs, and each year it receives around €6 million for administrative costs. Most of it is spent on advertising, leaflets, posters, conferences, and meetings to promote the political group and its members. Frontstory.pl together with OKO.press reveals how organizations linked to the Polish government benefit from these funds. (Text in Polish.)
TESTING THE LIMITS OF AI (PART I, PART II). Investigace.cz's new series tests how AI can be used for harmful, or even illegal and criminal, activity. Manufacturing drugs at home, writing a program that helps you scam people out of money, or creating content for phishing or propaganda. While there are limits to what AI is currently capable of doing, the findings are still rather worrying. (Text in Czech.)
FOUNDATION OF HUNGARIAN MFA'S STAFF BOUGHT HISTORIC BUILDING IN SLOVAKIA. A Hungarian government-controlled foundation is buying up "historic Hungarian properties" in the Carpathian Basin—specifically, in areas that belonged to Hungary before the Treaty of Trianon more than 100 years ago. The Foundation for Preserving Built Heritage in Central Europe already owns 26 properties in countries neighboring Hungary, and 14 pieces of real estate in Slovakia alone. Atlatszo.hu's article reveals that the latest addition to this portfolio is a house in the historic center of Bardejov, North Slovakia. (Text in English.)
SLOVAK INTELLIGENCE DIRECTOR'S SIDE GIG IN GAMBLING. The last few weeks have been busy for Michal Aláč, the—now former—head of the Slovak intelligence service (SIS). ICJK.sk revealed that, in addition to running one of the country's most important institutions, Aláč still retained his position on the board of the Office for Gambling Regulation. However, the Slovak Information Service evidently did not see a conflict of interest in its former boss performing these two functions. (Text in Slovak.)
SEE YOU IN SWEDEN? Many of VSquare's and partner outlets' editors and journalists will be present at the #GIJC23 – Global Investigative Journalism Conference 2023 in Gothenburg in September. Feel free to reach out and let us know if you'll be around too!
SPICY SCOOPS 
There is always a lot of information we hear that we find interesting and newsworthy but don't publish in our investigative reporting. At least, that was the case until Goulash. We're happy to now be able to share some of our scoops, fresh and corroborated. In this edition, we focus on Hungary's Russian spy issue as well as the aftermath of U.S. sanctions on a Russian-led bank that VSquare and partners have covered extensively.
RUSSIAN SPY ENJOYING SUMMER IN HUNGARIAN COUNTRYSIDE. This summer, an international arrest warrant was issued for former far-right MEP and convicted Russian spy Béla Kovács, dubbed as KGBéla. He was sentenced to five years in prison. However, as I reported back in 2017, Hungary's pro-Kremlin government intentionally let him off the hook. He had already fled to Moscow by the time of his sentencing. Today, not even his Hungarian attorney knows where he is. So, in August, I made attempts to find him. I went to a small town in the Pilis hills some 40 kms from Budapest to check out Kovács's official registered home address. He wasn't home, obviously. But, to my surprise, I did find his Russian wife gardening peacefully. Kovács's partner, Svetlana Istoshina, has been a longtime KGB operative herself. During Soviet times, she worked for the KGB as a messenger, or courier. In order to travel freely carrying all sorts of packages helping KGB operations, she obtained multiple passports in a peculiar way. Istoshina had at least two other simultaneous husbands besides Kovács: a Japanese nuclear scientist and an Austrian mobster. 
Though I've been reporting on the Hungarian counterintelligence's inactivity towards Russian espionage for almost a decade, I was still astonished to meet her in the Hungary countryside—almost a year and a half after Russia's full-scale invasion. Istoshina was quite hostile to me and refused to talk. Speaking English with a heavy Russian accent, she first claimed that "nobody knows where Béla is" and that it's impossible to contact him. Then, slightly contradicting herself, she said I can leave a note to Kovács if I want. I did, but haven't received any messages from him since. By the way, the car Kovács used as an MEP in Brussels, a Chrysler with a Belgian license plate, was still parked in front of his house with weeds creeping and growing all over the slightly deflated tires.
RUSSIAN EMBASSY STAFF IN BUDAPEST KEEPS GROWING. Meanwhile, in Budapest, the number of diplomats at the Russian embassy grew from 42 to 44 over the summer according to the Hungarian MFA's official online database. Hungary has been famously refusing to expel Russian diplomats, but the fact that their number is even increasing is concerning to the country's regional partners. "Russian diplomats in Budapest are mainly spying not against Hungary but against countries in the region which strongly support Ukraine, like Slovakia or Poland," said a European country's senior military attaché who follows Russian operations closely. 
STAFF OF U.S. SANCTIONED 'SPY BANK' LEAVES HUNGARY. Management and staff of the Russian-led International Investment Bank (IIB), regularly referred to as "Russian spy bank" in the media, have left Hungary and shut down local operations in recent months, according to multiple diplomats and government officials from NATO and EU countries. The bank had relocated its headquarters from Moscow to Budapest in 2019, creating tensions between Viktor Orbán's government and many of its NATO allies. After Russia's attack on Ukraine, all of the bank's EU member state shareholders other than Hungary—Bulgaria, Czech Republic, Romania, Slovakia—announced their withdrawal from the financial institution (read Direkt36 and partners' investigation into the downfall of IIB). A year later, in April 2023, the U.S. Treasury hit IIB and its current and former senior management with sanctions, eventually forcing the Hungarian government to cut ties, too. 
IIB'S RUSSIAN EXECUTIVES VANISH, FORMER MANAGERS LOOKING FOR JOBS. But there's more. I also noticed that, on IIB's website, under the section listing its management bodies, names of U.S.-sanctioned personnel like vice-chairman Georgy Potapov of Russia and Imre Laszlóczki of Hungary have disappeared. Names of Russian representatives on IIB's board of directors were gone, too. When I asked IIB's press department what happened —if they had indeed left Hungary and got rid of sanctioned senior officials—they did not reply. However, shortly after sending my questions, I noticed that they even took down the "managing bodies" option from the IIB website's menu bar. Currently, all names of the bank's management and senior staff are unknown to the public. 
Multiple Linkedin profiles of senior IIB managers, such as IIB's former Slovak head of risk management, suggest that most of them finished working for the bank in April 2023, just as sanctions rained down. Some other former senior IIB people have been "seeking new job opportunities" and "open to work" on Linkedin since April. Meanwhile, for whatever reason, former Russian vice-chairman Potapov seems to be still enjoying diplomatic immunity and privileges in Hungary, despite being sanctioned by the United States.
U.S. LET CZECH REPUBLIC DO BUSINESS WITH THE SANCTIONED BANK. Czechs have been the most vocal critics of the IIB, the fastest to leave the bank—and the most eager to cut their losses to try to save at least some of the money stuck in the bank. To be able to do that, they requested a so-called general license, which lets them engage in business with a U.S. sanctioned actor, from the U.S. Department of Treasury's Office of Foreign Assets Control (OFAC). "The Ministry of Finance, together with other entities, has been in contact with OFAC regarding the granting of a general license to ensure that payments to European bondholders are made by the IIB. The bonds in question were mainly Czech koruna-denominated bonds maturing on May 26, 2023. This exemption was intended to enable the IIB to meet its obligations to European bondholders. The OFAC license was granted to the Czech Republic for a period of one month and expired on 30 June 2023," the Czech ministry told our partner Investigace.cz.
HUNGARY SHUNS VISEGRÁD ALLIES. Prime Minister Viktor Orbán made a big deal out of Hungary's national day of August 20, which coincided with the first days of the Budapest-hosted World Athletics Championship. While leaders of Turkey and Central Asian countries, as well as Serbia's Aleksandar Vučić and pro-Russian Bosnian Serb leader Milorad Dodikot were invited, Orbán's current Visegrád allies weren't. "It clearly shows to me that Orbán is more interested in being friends with ousted leaders and Russian proxies than with his natural regional allies," one diplomat from an EU country told me. "We are a sovereign country, we invite whoever we want," Orbán's chief of staff Gergely Gulyás later said at a press conference. The official explanation he gave for shunning Visegrád allies was that "Poland has a campaign and Slovakia has a caretaker government." However, no  reason was given for why Orbán invited former Czech Prime Minister Andrej Babiš instead of current Prime Minister Petr Fiala. 
POLISH MINISTER'S STRANGE VISIT TO BUDAPEST. A couple of days later, on August 24, a representative from a Visegrád government finally arrived in Budapest to visit the World Athletics Championship. However, neither Polish Minister of Sport and Tourism Kamil Bortniczuk, nor the Polish government, nor right-wing media published anything on his trip. A source closely following Hungarian-Polish relations told me that Bortniczuk was officially received below his level by a Hungarian state secretary. According to this source, Bortniczuk's Hungarian counterpart in charge of the sports portfolio in Orbán's government, Minister of Defense Kristóf Szalay-Bobrovniczky, was simply too busy to meet him. (In case you missed it, read our previous Direkt36-VSquare article on how Orbán angered his closest Polish friends.)
Got a nice scoop to include in our Goulash newsletter? Contact me at [email protected]
BREWING IN THE BOTTOM 
ROBERT FICO SMEARS TOP SLOVAK JOURNALIST. Vicious attacks on Slovak journalists by the country's politicians are increasingly common. VSquare partner ICJK.sk regularly monitors such cases, but this most recent one has been extremely repulsive, even by Slovak standards. The attack was reported by the impacted journalist, Monika Tódová, to ICJK.sk's safe.journalism.sk protection platform for journalists:
"Monika Tódová, a respected Slovak investigative journalist who previously uncovered important cases, was filmed in privacy by a controversial YouTuber named Martin Daňo. He captured videos from Tódová's vacation, which she was spending with a judge, Pamela Záleská, a member of the Special criminal court. This judicial body decides on important corruption cases. Daňo himself is a disinformation activist, who previously bullied multiple Slovak journalists. 
In the past, before the murder of investigative journalist Ján Kuciak, Tódová had already been subjected to surveillance by a commando of corrupt businessman Marian Kočner, who had been on trial for ordering Kuciak's murder. For many years now, both Tódová and Záleská have been subjected to verbal attacks from SMER politicians. After Daňo's video of the two women vacationing together surfaced, Robert Fico published his own homophobic video and questioned the work ethics of both the journalist and the judge. 
Subsequently, Tódová explained in a column for her outlet, Denník N, that she had disclosed the relationship to her editor-in-chief years ago, completely stopped being an investigative journalist, and moved on to different types of journalism. Moreover, she has not been covering any of Judge Záleská's court cases. 
Záleská also refused any wrongdoing or ethical misstep. She also denied being a source of Tódová in the past, and claimed she never gave any sort of insider information to either Tódová or any other journalist. Nevertheless, Fico and his circles kept on smearing and attacking them. This case only showcases that, just five years since Ján Kuciak and Martina Kušnírová were murdered, abuses against journalists, including their surveillance, is once again normalized in Slovakia, and used in the pre-election campaign of the September 30th Slovak election."
This was VSquare's third Goulash newsletter. I hope you gobbled it up. Come back soon for another serving of Goulash! 
SZABOLCS PANYI & THE VSQUARE TEAM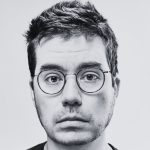 Szabolcs Panyi
VSquare's Budapest-based lead investigative editor in charge of Central European investigations, Szabolcs Panyi is also a Hungarian investigative journalist at Direkt36. He covers national security, foreign policy, and Russian and Chinese influence. He was a European Press Prize finalist in 2018 and 2021.