Greetings from Budapest! The fourth serving of our Goulash newsletter was prepared with lots of authentic Hungarian ingredients: spicy scoops about complications resulting from the East-West balancing act performed by Viktor Orbán's government and friends. We're also gearing up for the Slovak parliamentary elections (September 30) with an exclusive commentary by Aktuality.sk's editor-in-chief Peter Bárdy, as well as a brief explanation of what we know about the Pegasus spyware's use in Poland. Thank you for subscribing to our newsletter, and please spread the word and share it with your friends: here's the link where they can subscribe. – Szabolcs Panyi, VSquare's lead Central Europe investigator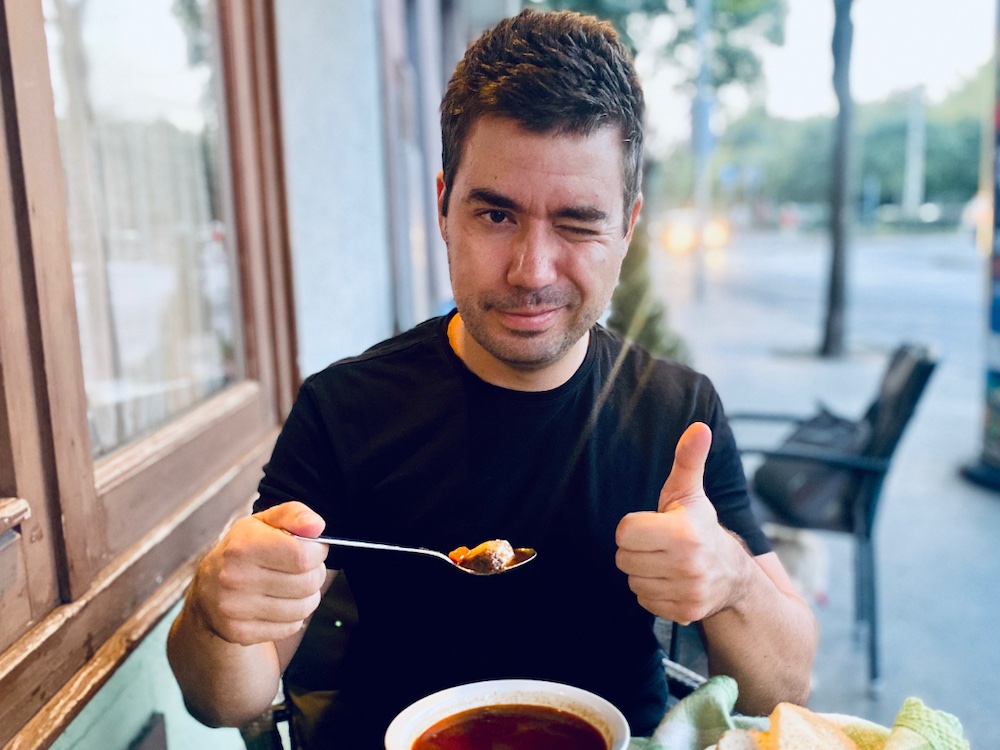 Back in 2016, when the soon-to-be founders of VSquare gathered in Warsaw to discuss our cross-border initiative, we worked to come up with a name. Although we eventually settled for VSquare (standing for V4, the Visegrád Four countries), the runner-up name for our site—proposed by Investigace.cz's Pavla Holcova—was goulash. But no brainstorming session is ever really wasted, and the name will be served as our new newsletter.
SPICY SCOOPS
ORBÁN BUYING BUDAPEST AIRPORT WITH FRENCH INSTEAD OF CHINESE SIDEKICKS
Amidst all of Hungary's financial and economic troubles, Viktor Orbán's government is bidding to buy Budapest Airport—the company that owns Budapest Liszt Ferenc Airport—for an estimated €4 billion, according to Bloomberg. However, it was unclear how, exactly, Hungary would gather that amount of money—until a source with information on the acquisition revealed it to me. According to my source, Orbán had originally considered bringing in business partners from China and Qatar to cover the bigger part of the cost. However, he was forced to drop this idea under "Western pressure," the source said without further elaboration. 
Eventually, and apparently aided by French diplomacy, French company Vinci Airports appeared to have agreed to team up with the Hungarian state for the purchase. Vinci already operates 65 airports in 12 countries and is a major player in the industry. The interesting thing about the partnership is that Vinci will be a minority owner, but will come in with financing above their ownership stake—meaning they will pay the bulk of the price. According to our source, in addition to becoming Budapest Airport's operators, Vinci will also get management rights as the deal currently stands. (Vinci Airports did not reply to our request for comment.)
US CONTRACTOR BIDS FAREWELL TO ROSATOM'S HUNGARIAN PROJECT 
General Electric (GE) is pulling out of the Hungarian Paks2 nuclear power plant project, Rosatom's last such nuclear gig in the European Union, according to two Western diplomats with knowledge of the Russian investment. GE was to have supplied key parts, namely, the turbines for the units under construction in the city of Paks. The US company's withdrawal from the Rosatom-led Russian investment was only a matter of time after the Russian invasion of Ukraine. According to one source, GE had already indicated earlier this year that they were not receiving the payment stipulated by the contract and were looking for a way out. 
Moreover, GE agreed in November 2022 to sell GE Steam Power, a subsidiary that manufactures equipment for nuclear power plants, to the French state-owned EDF (Electricité de France). Most of the regulatory approvals for the French acquisition were granted in numerous countries involved in the summer of 2023. One far-reaching consequence of GE's exit could be that the possibility of US sanctions targeting the Russian project is now greater. (GE did not reply to our request for comment.)
GERMANY VS CHINA VS CZECHIA — TECH BATTLE FOR THE EU'S LAST BRI PROJECT
After Italy's withdrawal, Hungary remains the last EU partner involved in China's Belt and Road Initiative (BRI). However, the construction of the Budapest-Belgrade railway line, the BRI project in Hungary, has been stalled for months due to business and national security disputes. According to a Hungarian source familiar with the details of the project, Germany's government has been exerting heavy diplomatic pressure on Hungary to ensure that the most sensitive parts of the railway project—the railway signaling equipment and especially the so-called automatic train control system—are not built using Chinese technology. "The Germans are lobbying for their own, but it's more important for them to prevent Chinese technology from acquiring a supplier reference in the EU," the source said. As the EU is striving for a unified rail network, there is a national security risk attached to Chinese equipment installed anywhere in the EU, given that it allows the possibility of Chinese state interference in rail transport. Moreover, the train control system for the Budapest-Belgrade project has to obtain an EU license, meaning that Orbán's government cannot sweep away EU reservations on the grounds of national sovereignty. 
"There is also the problem that the Chinese are really unable to certify the system according to European standards," the source added. The Hungarian partner in the consortium that is building the project—owned by Orbán's childhood friend, Lőrinc Mészáros—is also opposed to Chinese technology, which has led to a conflict. The project is thus at a standstill. Although the Germans are lobbying in favor of Siemens, the Mészáros's company heads prefer the technology of Czech company AŽD Praha, with which a strategic agreement was signed last year. The source added that the dispute has escalated to the point where the Chinese have stopped funding the ongoing works in retaliation. A solution is expected to be found only at the highest political level, when Viktor Orbán visits the Belt and Road Conference in China in October.
US-SANCTIONED CHINESE GOVERNOR'S BUDAPEST VISIT KEPT HIDDEN
Now for my favorite of this week's offerings: China expert Tamás Matura flagged an intriguing Chinese report on the Hungarian visit of Erken Tuniyaz, the governor of China's Xinjiang province. Tuniyaz has been under US sanctions since 2021 because of his participation in serious human rights abuses. During his tenure, "more than one million Uyghurs and members of other predominantly Muslim ethnic minority groups have been detained in Xinjiang." Earlier this year, Tuniyaz's planned visits to France, Belgium and the UK were all canceled in advance due to public backlash. Meanwhile, Orbán's Hungary, hellbent on charming China, found the perfect solution. First, not a single news piece was published about the visit prior to it happening. Second, Tuniyaz came to Hungary and was welcomed by a string of influential politicians like Minister for Economic Development Márton Nagy and Deputy Foreign Minister Levente Magyar. Third, the whole visit was kept secret even after it concluded, and not a single official or media report was published in Hungary.
POLAND CONTEMPLATES CREATING V5 OUT OF V4
The issue of the embargo on Ukrainian grain has pulled together countries in the Central European region (Poland, Hungary, Slovakia, Bulgaria, and Romania). Polish government expects the European Commission to extend the embargo, which expires on September 15, thus extending this regional cooperation. What's more interesting, however, is that on the sidelines of the Polish cabinet discussions around the "grain alliance," the topic of launching an initiative to invite Romania to the Visegrád Group reappeared. As a source close to the Polish President's Office explains: "It would be a great reinforcement to the regional collaboration which was recently almost non-existent, with a NATO country that has strong military capacities." The problem is that Hungary has been blocking this concept, and there are no signs of this changing anytime soon.
SLOVAKIA'S MIGRATION CRISIS HELPED BY HUNGARIAN INACTIVITY
More than 20 thousand refugees, mostly from Syria, have illegally crossed into Slovakia from Hungary in the past few months, resulting in a crisis situation in the area of Veľký Krtíš. As illegal migration became the number one topic in the final weeks of Slovakia's election campaign, multiple Slovak politicians are accusing Orbán of manufacturing, or at least facilitating, the crisis in order to boost the electoral chances of former Slovak Prime Minister Robert Fico's pro-Russian and anti-migration SMER party. Sources with knowledge of Hungarian authorities' activity—or, more accurately, inactivity—on the other side of the border only partly dismiss such theories. "Law enforcement personnel have not been directly instructed to let illegal migrants or human traffickers go," a source with ties to local police told, adding that "but this is practically the automatic result of the current situation."
And what is that situation exactly? "Local senior police estimate that they are able to catch between 2 and 5 percent of those trying to cross into Slovakia. There is neither manpower nor equipment: there are no all-terrain vehicles, no night-vision goggles and practically no budget for paying overtime salaries. Police are so understaffed that, on several occasions, even senior officers have to go out on patrol. In several places, car repair shops are no longer repairing police cars because they have not even paid their previous bills," a source complains. While it seems that the main reason behind Hungary's inactivity is simply incompetence and failed policies, what's harder to explain is why the Hungarian attitude hasn't changed a bit—not even after the media frenzy and political scandal in Slovakia. Sources with ties to local Hungarian police claim that, in the area of Balassagyarmat, police have not received any reinforcements, extra funding, or personnel. Moreover, there hasn't even been an extraordinary meeting on the issue in recent days. 
Got a nice scoop to include in our Goulash newsletter? Contact me at [email protected]
NEW ON VSQUARE
PETER BÁRDY: FICO'S SLOVAKIA WILL GO THE WAY OF ORBÁN'S HUNGARY
Speaking of the upcoming Slovak elections: Aktuality.sk's editor-in-chief has a sobering assessment for us in this exclusive op-ed. Peter Bárdy, former boss of murdered Slovak investigative journalist Ján Kuciak, recalls how Robert Fico first considered Viktor Orbán and his nationalist Hungarian politics a threat to Slovakia, then became his ally in the Visegrád Group, and, finally, began copy-pasting and incorporating almost everything from Orbán's playbook. Bárdy writes that Fico has a good chance of winning the election and a slightly worse chance of forming a government. What's ultimately at stake is "Slovakia's position in the EU and NATO, where we have been a reliable partner against all odds for a very long time."
NO CLEAN AIR IN SIGHT: EUROPE'S WORST-AFFECTED CITIES
This smart piece of data journalism from Deutsche Welle and the European Data Journalism Network shows that, in 2022, 98 percent of Europeans lived in areas where air pollution—the exact term here is "concentration of fine particulate matter"—was over the limit set by the World Health Organization. In even worse news for our readers from the Visegrád countries, large cities and industrial areas in the region, especially in Poland, are showing pretty bad results. The investigation is based on an analysis of satellite data from the Copernicus Atmospheric Monitoring Service (CAMS). 
COMPANIES LINKED TO HUNGARIAN ANTI-IMMIGRATION GOVERNING PARTY PROFIT FROM THE RECRUITMENT OF MIGRANT WORKERS
Exactly as the title says, Atlatszo.hu's story tells how certain private companies— employment agencies—connected to Hungary's governing Fidesz party are eagerly importing migrant workers to the country for good money. This business is absolutely legit, of course, but there's a tiny ethical and political problem: Viktor Orbán's Fidesz party itself is constantly railing against immigrants with very successful xenophobic campaigns. (Also available in Hungarian.)
BREWING IN THE BOTTOM
POLAND INVESTIGATES PEGASUS DESPITE GOVERNMENT BOYCOTT. One small but interesting difference between Hungary and Poland is that in the latter, a special commission was set up to investigate the abuses committed against government critics with Israeli spyware called Pegasus. Both country's governments had used this military-grade spyware to hack into the phones of their critics. However, while Hungary's government essentially controls all authorities and relevant institutions, hence making it impossible to go after these abuses, Poland's opposition still controls the upper legislative chamber (the Senate). This is how they were able to launch a special commision  —which the Polish government boycotted, of course—and eventually publish their report on September 7.
The findings all confirm previous media reports. "In Poland, the Pegasus software was used against people against whom there were no proceedings for their involvement in the committing a crime, and the victims of surveillance were people who were critical of [the governing party] Law and Justice's policies. Among those surveilled by the spyware were Senator Krzysztof Brejza, prosecutor Ewa Wrzosek, attorney Roman Giertych, Mayor of Sopot Jacek Karnowski, Agrounia CEO Michał Kołodziejczak and entrepreneur Andrzej Długosz," the summary of the report says. Their surveillance "flagrantly violated" individuals' rights as well as constitutional standards.
In comparison: the national security committee of Hungary's unicameral parliament wasn't even able to convene to discuss the issue for months due to governing Fidesz MPs boycotting the hearings. Later, when the committee finally did convene, everything that was said was deemed classified until 2050. Likewise, investigations by Hungarian prosecutors as well as the country's data protection authority have all acquitted the government of any wrongdoing. (Here's a summary of the rest of the tale.)
The Polish senate not only found serious abuses of how Pegasus was used, but also how it was acquired. According to the report, "the purchase of Pegasus was carried out illegally and unlawfully, in violation of the CBA [Poland's Central Anti-Corruption Bureau] Act and more than a dozen other laws related to public finances. The commission concluded that Poland's current legal state does not guarantee effective control over the intelligence services." At the end of the day, however, it all matters just as much as in Hungary, since both the lower-house (the Sejm) and of course the government is controlled by the Law and Justice party, which instantly shrugged off all of these findings. 
If you liked our scoops, stories and exclusive analysis, give it a try and read some further articles by our partners!
MORE FROM OUR PARTNERS
SECRET SEASIDE APARTMENTS OF PIS'S FORMER CAMPAIGN CHIEF UNCOVERED. One of the masterminds behind the Law and Justice party's election success also turned out to be a businessman with success in both real estate and tourism. The only problem is that MEP Tomasz Poręba was supposed to disclose this information—and the fact that he owns some nice and expensive Croatian apartments—to the voters, but he didn't. But now this has all been revealed by Frontstory.pl and OKO.Press's investigation. (Text in Polish.)
FAR-RIGHT SLOVAK POLITICIANS BUY LUXURY APARTMENTS FROM OLIGARCH-LINKED COMPANY. Another apartment scandal. Slovak oligarch Norbert Bödör is mostly associated with Robert Fico's officially leftwing SMER party. However, ICJK.sk has uncovered that several politicians from the far-right Republika (Republic) party—including  chairman Milan Uhrík—have bought luxury apartments built by a Bödör-linked company. (Text in Slovak.)
ARE DANISH CHILDREN BEING ABUSED IN THE CZECH REPUBLIC? Faith in God, strict education, and constant control over the lives of all members of the community. That is what's at the heart of the Danish religious movement Faderhuset (Father's House), which has been present in the Czech Republic for almost seven years. A group of believers fled their native country because of suspicions by the authorities there that they were abusing children – physically and mentally, as well as not sending them to school and separating them from their parents. This is the last part from a whole series about Faderhuset, which is a result of the cooperation of investigace.cz and Danish outlet Jyllands-Posten. (Text in Czech.)
GHOST HOTEL: ONLY A NEGLIGIBLE PART OF THE €2 MILLION SQUANDERED EU FUNDING RECOVERED. The plans were ambitious. A job-creating wellness hotel in the countryside creating jobs. High quality medical tourism services to Serbian, Croatian, Austrian, German and Hungarian patients aged 18-80 years old. The EU gave €2 million— but the construction was never finished and the company behind building it went into liquidation. Hungary's government only managed to recover a little over €50 thousand. A classic EU fraud story by Atlatszo.hu. (Text in English.)
HUNGARY REFUSES TO DISCLOSE CHINESE CHEMICAL HUB PROJECT DOCUMENTS, DIREKT36 SUES. My Direkt36 article revealing government plans to bring and store tons of Chinese chemicals in Budapest created quite the buzz this summer. Orbán's government was quick to deny these plans as well as to refuse our public information requests for documents about the Chinese chemical hub project, so we're going to court. (Text in English.)
This was VSquare's fourth Goulash newsletter. I hope you gobbled it up. Come back soon for another serving of Goulash!
SZABOLCS PANYI & THE VSQUARE TEAM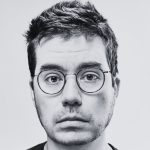 Szabolcs Panyi
VSquare's Budapest-based lead investigative editor in charge of Central European investigations, Szabolcs Panyi is also a Hungarian investigative journalist at Direkt36. He covers national security, foreign policy, and Russian and Chinese influence. He was a European Press Prize finalist in 2018 and 2021.