Greetings from Prague (though the picture was still taken in Budapest)! It's already after the Slovak elections but still before Poland's, so there's obviously a lot of heavy stuff to digest – but our Goulash is hot and tasty as always. Meanwhile, we're also presenting new investigations into the world of crypto and money laundering, as well as one about murky Hungarian influence in Slovakia. Thank you for subscribing to Goulash, and if someone else forwarded this newsletter to you, here's the link you can use to subscribe. – Szabolcs Panyi, VSquare's lead Central Europe investigator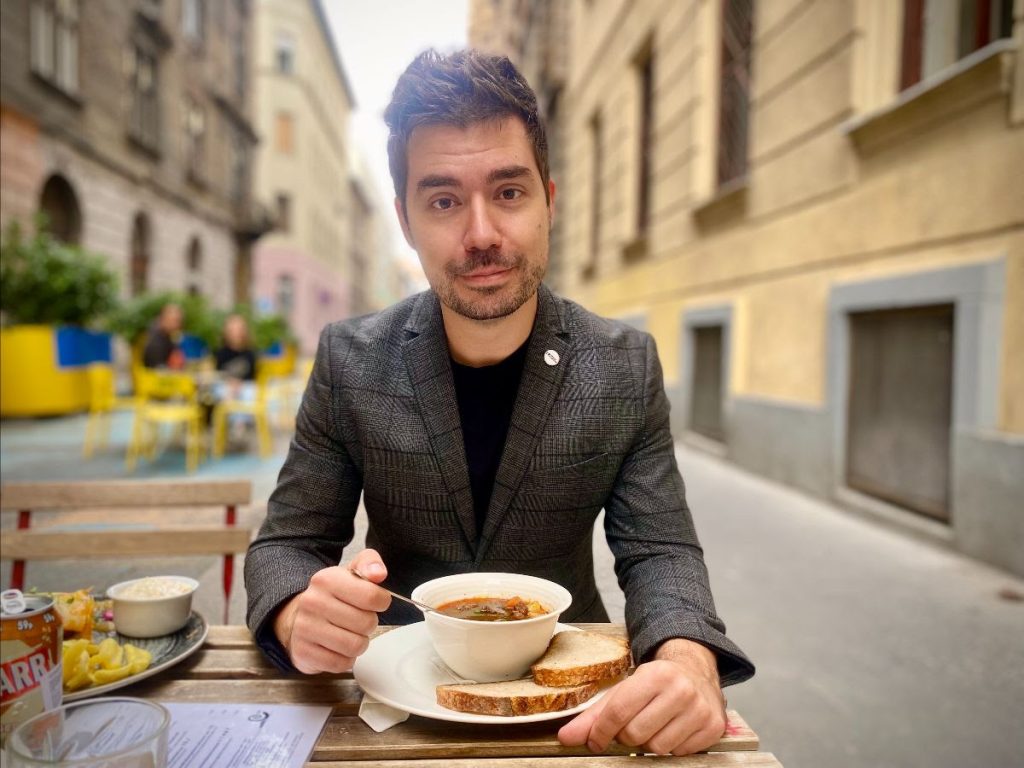 Back in 2016, when the soon-to-be founders of VSquare gathered in Warsaw to discuss our cross-border initiative, we worked to come up with a name. Although we eventually settled for VSquare (standing for V4, the Visegrád Four countries), the runner-up name for our site—proposed by Investigace's Pavla Holcova—was goulash. But no brainstorming session is ever really wasted, and the name will be served as our new newsletter.
SPICY SCOOPS
There is always a lot of information we hear that we find interesting and newsworthy but don't publish as part of our investigative reporting. In this edition, our scoops span all Visegrád countries; their relations to the US and Russia; and the Slovak and Polish elections.
US BRIEFS ALLIES ABOUT POSSIBLE SANCTIONING OF HUNGARIANS
A few weeks ago, the Biden administration informed some European allies that it is compiling a list of Hungarian individuals to be sanctioned for involvement in corruption, two diplomatic sources representing European governments told me. A European diplomat who was also briefed on the identities of the possible targets declined to share these names because "the US may make last-minute adjustments," adding that there's no decision on when these sanctions will be triggered as the process is not finalized yet. The targets in question are believed to have ties to Hungary's political elite, because, according to the source, it's much expected that "Orbán will react by playing the martyr." In April, the US had already sanctioned the Russian-led, Budapest-based International Investment Bank (IIB) and its executives, including a Hungarian vice-chairman. (VSquare and partners have extensively reported on the IIB and its former Russian head.)
PENTAGON PR CAMPAIGN FOR HUNGARY CANCELED
However, the US administration's purported plans should be taken with a grain of salt, as this next story shows. In our first Goulash newsletter, I reported that the US Department of Defense was planning to finance a PR campaign worth approximately $5-6 million this autumn to raise Hungarians' awareness of the dangers posed by Russia. Much of this money was planned to be spent as advertising, an important revenue source for what's left of Hungary's independent media. According to Hungarian media professionals with information on the project, the US contracted one of the largest media agencies in Hungary, which thoroughly planned and created ads for this campaign—but then the whole thing got canceled late this summer. Earlier this year, the US Embassy in Budapest sponsored an anti-Russian billboard campaign in Hungary— though on a much smaller scale—which triggered accusations of foreign meddling from the Orbán government. In 2018, the US State Department also canceled a $700,000 program supporting local independent media in Hungary after successful lobbying by the Hungarian government.
NO MAJOR CHANGE IN SLOVAK FOREIGN POLICY EXPECTED UNDER FICO
SMER-SD's Robert Fico is about to make his comeback as prime minister and lead the next Slovak government, and there are essentially two theories about what to expect from him. Some try to shrug off his conspiracy theorist and pro-Russian rhetoric by stressing that he's been a pragmatist whenever he's been in power. Others suggest that he's been radicalized and became completely unhinged in recent years. Experts and politicians closely following Slovak affairs I've talked to in Prague offered a more complex take. 
"Rhetoric in the campaign was terrible, and bad things will happen. There will be purges in law enforcement, the security apparatus, and the judiciary. Democratic institutions will be eroded as Fico's basic instinct is to make sure he's not prosecuted domestically. But after that, will he be interested in foreign policy at all? Because I believe that Slovak foreign policy won't be affected, also partly because of the civilizing effect of the EU," a senior Czech foreign ministry official told me. Similarly, a Czech foreign policy expert argued that, despite Fico's campaign pledges to stop military support for Ukraine, not much will change: "The Slovak government already gave everything it had to Ukraine hence stopping the military support won't mean a thing in practice. However, the Slovak arms industry—all in private hands— still has lucrative contracts, and I'm sure Fico's government won't object to making good money on selling arms to Ukraine."
F-35 DEAL: US SECURITY CONCERNS OVER CZECH AIRCRAFT COMPANY 
A few weeks ago, the Czech government announced the purchase of twenty four F-35 fighter jets. As usual with large-scale arms deals, US-Czech negotiations also included so-called offsets, or specifications on how Czech companies would be included and could benefit from the deal. However, according to a Czech foreign policy expert, US counterparts have indicated that the Prague-based Aero Vodochody aircraft company should not be included in the scheme due to "security concerns" over the company's Hungarian ownership. 
In 2021, Aero Vodochody was sold to a company majority-owned by businessman Kristóf Szalay-Bobrovniczky, a close associate of Árpád Habony, Orbán's long-time spin doctor. Later, the Czech company became Hungarian state-owned—but it's still overseen by Szalay-Bobrovniczky, who got promoted to Minister of Defense in 2022. US concerns are partly stemming from the fact that, as a businessman, Szalay-Bobrovniczky had a joint venture with Transmashholding, a Russian state-linked company that mostly produced rail cars but also made military equipment for the Russian army. Transmashholding and its previous president even came under US sanctions in September 2023. News about the sanctioning of the Hungarian minister's former business partner went unnoticed in Hungary.
TENSIONS WITH UKRAINE EXPECTED TO EASE AFTER POLAND'S ELECTION
In the final weeks of Poland's election campaign, Central Eastern European countries' bans on Ukrainian grain, as well as subsequent Ukrainian sanctions on Polish agricultural products, have soured relations between the two countries. Foreign policy experts with whom I've spoken mostly agree that the relationship will normalize after the Polish elections. They believe that Poland's governing Law and Justice party has mostly been trying to court angry Polish farmers as well as the far-right Konfederacja party's anti-Ukrainian far-right voters. "After any election, things calm down in general," a senior Czech foreign ministry official said, though he added that "Poland's case also shows how hard Ukraine's EU accession will be. Imagine when Dutch, French farmers also start to protest over cheap Ukrainian products. There will be elections in every country, and Putin is counting on such discontent."
However, according to a renowned Russia expert, Ukrainian political calculations are also partly to blame for the conflict. Specifically, its chief of staff, Andriy Yermak, who's giving "some very bad advice" to his boss, mostly because Yermak's "overriding priority is to secure Zelensky's reelection." According to the Russia expert, who has good ties with the Ukrainian leadership, even heads of the Ukrainian security apparatus have a deprecating view of Yermak and his politically-focused approach. But there's another scenario for how it could all play out. "If Zelensky feels that he needs to engage in negotiations with Russia, he could use Poland's 'betrayal' as cover, using the narrative that the disloyalty of his allies forced him to give in. Even my Polish colleagues say this is realistic," the Russia expert added.
Got a nice scoop to include in our Goulash newsletter? Contact me at [email protected]
NEW ON VSQUARE
TALES FROM THE CRYPTO: HOW THE BALTIC STATES BECAME THE HUB OF MONEY LAUNDERING AND FRAUD
Though we know this sounds hard to believe, nearly 55 percent of all virtual or cryptocurrency service providers in the world were registered in Estonia as of mid-2021 due to the country's loose regulatory system. Together with our partners—and led by Delfi's Holger Roonemaa—we analyzed almost 300 such companies and discovered tons of cases of fraud, money laundering, sanctions evasion, and illicit financing of criminal enterprises. We even found out that Russian mercenaries are getting payments through these companies while employing alleged anti-money laundering officers who are sometimes actually unqualified. And what happened when Estonia finally started cracking down on these companies and schemes? They simply relocated to other countries, such as Lithuania. (Also available in Czech.)
No story can be more cross-border than this! Slovakia's once and future prime minister, Robert Fico, once had a young protocol chief who started dating a guy on Hungarian Prime Minister Viktor Orbán's staff. The two eventually got married, and the guy got promoted to deputy foreign minister of Hungary. While Hungarian media scrutinized the relationship and raised national security concerns, the Slovak public didn't know anything about it—until now. Together with ICJK, we're revealing that the guy, Deputy Foreign Minister Levente Magyar, was actually a secret informant for the Hungarian counterintelligence at the time he dated Fico aide Viera Teťáková. Moreover, he's currently heading a Hungarian state-owned foundation that's pretty busy buying up real estate in Slovakia—with the help of Hungarian foreign intelligence. (Also available in Slovak.)
CHASING FREEDOM, FACING THREATS: EXILED JOURNALISTS IN EUROPE FEEL UNSAFE
Russian and Belarusian journalists and opposition activists who fled to the European Union are constantly hounded by their regimes' intelligence services. Investigace's Kristina Vejnbender examines their situation through many examples, such as recent poisoning attempts against Yelena Kostyuchenko (Meduza), Natalia Arno (Free Russia Foundation), and Irina Balboyan (Echo of Moscow). And then there were also those threats wherein Russian journalists in the EU are sent pictures of recordings of their own relatives or homes, a clear warning that they are being closely monitored. One hotspot for Russians in exile is Prague, and while their security situation is also concerning, it is unclear what Czech authorities are actually doing to protect them. (Also available in Czech.)
BREWING IN THE BOTTOM 
POLAND'S ELECTION EXPLAINED. After a crazy campaign featuring accusations of German foreign meddling; a visa bribery scandal in the heart of the Polish foreign ministry; and the last-minute protest resignation of two top Polish generals, the latest polls suggest that Poland's election campaign is a dead heat. The problem is that election polls in Poland are not considered reliable. Moreover, different surveys from these last weeks actually give a very different perspective on how the United Right, led by the ruling conservative-populist Law and Justice party, is faring: its advantage in various polls ranges from 2 to 8 percentage points. Under Poland's complicated election system based on the classic d'Hondt method, even small differences may result in extremely different outcomes. Why? Because the system heavily favors the largest party. For example, back in 2015, thanks to this election system, PiS managed to achieve a clear majority— 235 out of the Polish Sejm's 460 seats—with just 37.58 percent of the votes. 
Fast forward to current times: according to the last average of polls, PiS and their allies oscillated around 34 percent, which, compared to their performance four and even eight years ago, does look like there's a noticeable decrease in support. Given the unreliability of the polls, achieving a standalone parliamentary majority for PiS is still in the ballpark. However, it seems more likely that they'd still become the strongest party, but without a majority on their own. In such a scenario, PiS would be forced to enter into coalition negotiations with other parties, such as the far-right Confederation (Konfederacja) party, currently polling around 10 percent. During the campaign, the controversial, libertarian and anti-Ukrainian Konfederecja's rise did seem to unnerve PiS and trigger their own sudden anti-Ukrainian turn. Currently, however, Konfederacja portrays itself as an anti-establishment choice and denies any plans to enter the government. On the other hand, similar radical parties in Poland have a tendency to disintegrate after entering parliament—meaning that PiS could simply buy some defecting far-right MPs one by one if needed.
On the other side of the political spectrum, the main opposition party, Civic Coalition (KO), led by former prime minister Donald Tusk, polls around 29 percent. Teaming up with the Left (Lewica) and the Third Way (Trzecia Droga), both polling around 9-10 percent, Tusk created a democratic front—a prospective governing coalition— that, according to recent polls, can reach 48 percent together. However, due to them running as three different contenders, the classic d'Hondt method could still seriously punish them with disproportionately fewer seats in the Sejm. And there's another hurdle: the Third Way is not a party but a coalition of parties (Polska 2050 and the Polish People's Party), meaning that their threshold for entering the Sejm is not 5 but 8 percent. Although lead candidate Szymon Hołownia—a former TV personality and host of Poland's Got Talent!—was considered the winner of Poland's TV election debate, slipping below that 8 percent would instantly kill the opposition's chances.
If you liked our scoops, stories and exclusive analysis, give it a try and read some further articles by our partners!
MORE FROM OUR PARTNERS
HEAD OF RUSSIAN EXILED MEDIA MEDUZA ON PEGASUS SPYWARE ATTACK: TODAY THEY ATTACKED ME, TOMORROW THEY WILL HACK YOU. Galina Timchenko's phone was hacked and surveilled with the infamous Israeli spyware while she was in Berlin in February 2023. She only found out about it six months later when Apple sent her a warning. Other Russian journalists have also received similar alerts. Investigace interviewed Timchenko on the Pegasus attack against her and the implications of spyware abuse for European democracy. (Text in Czech.)
ROBERT FICO AND THE SMER PARTY ATTACKED JOURNALISTS AND THE MEDIA THE MOST BEFORE THE ELECTIONS, THEY ALSO PAID FOR ADVERTISING. For two months leading up to Slovakia's parliamentary election, ICJK monitored which Slovak parties and politicians were attacking Slovak journalists and media and what kind of messages they were disseminating. Robert Fico not only came out on top of the elections, but also managed to claim the title of  undisputed champion in smearing journalists. (Text in Slovak.)
A NEW FORM OF FAKE NEWS: CLICKBAITERS AND RUSSIAN PROPAGANDISTS MASS PRODUCE STAGED VIDEOS. Everyone is worried about "deep fakes. However, as Átlátszó's article shows, the internet is flooded with more primitive disinformation: videos of false situations, acted out by actors, presented as real life. (Text in English and Hungarian.)
FERRARI-DRIVING POLISH BUSINESSMAN INVOLVED IN CRYPTO FRAUD In this Polish spin-off to our investigation into crypto companies in Estonia, Frontstory writes the tale of Polish national Roman Z., the Ferrari-driving businessman who built a giant financial pyramid scheme on an international scale. (Text in Polish.)
This was VSquare's sixth Goulash newsletter. I hope you gobbled it up. Come back soon for another serving of Goulash!
SZABOLCS PANYI & THE VSQUARE TEAM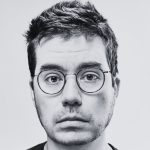 Szabolcs Panyi
VSquare's Budapest-based lead investigative editor in charge of Central European investigations, Szabolcs Panyi is also a Hungarian investigative journalist at Direkt36. He covers national security, foreign policy, and Russian and Chinese influence. He was a European Press Prize finalist in 2018 and 2021.